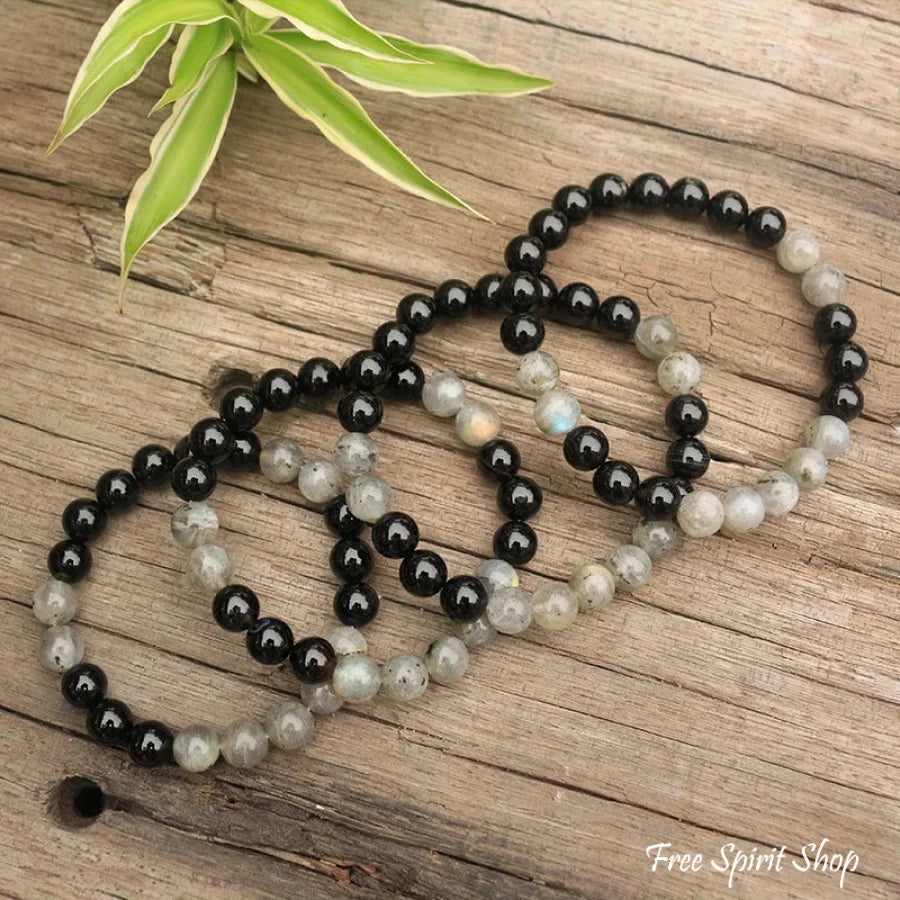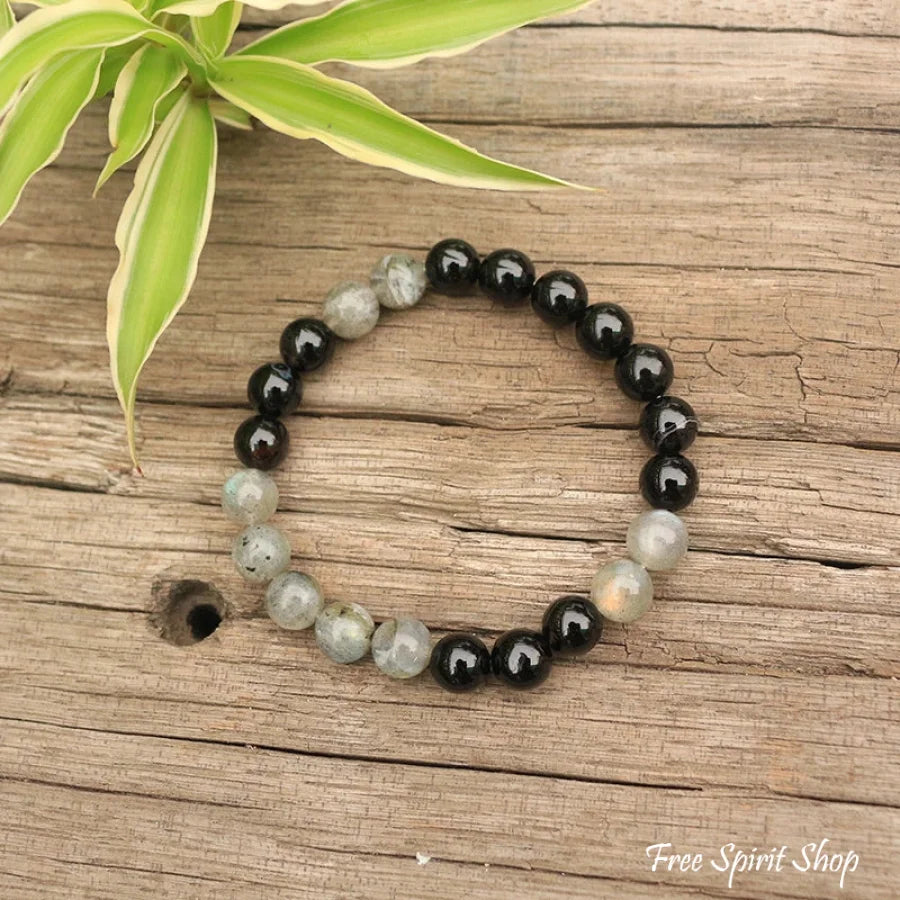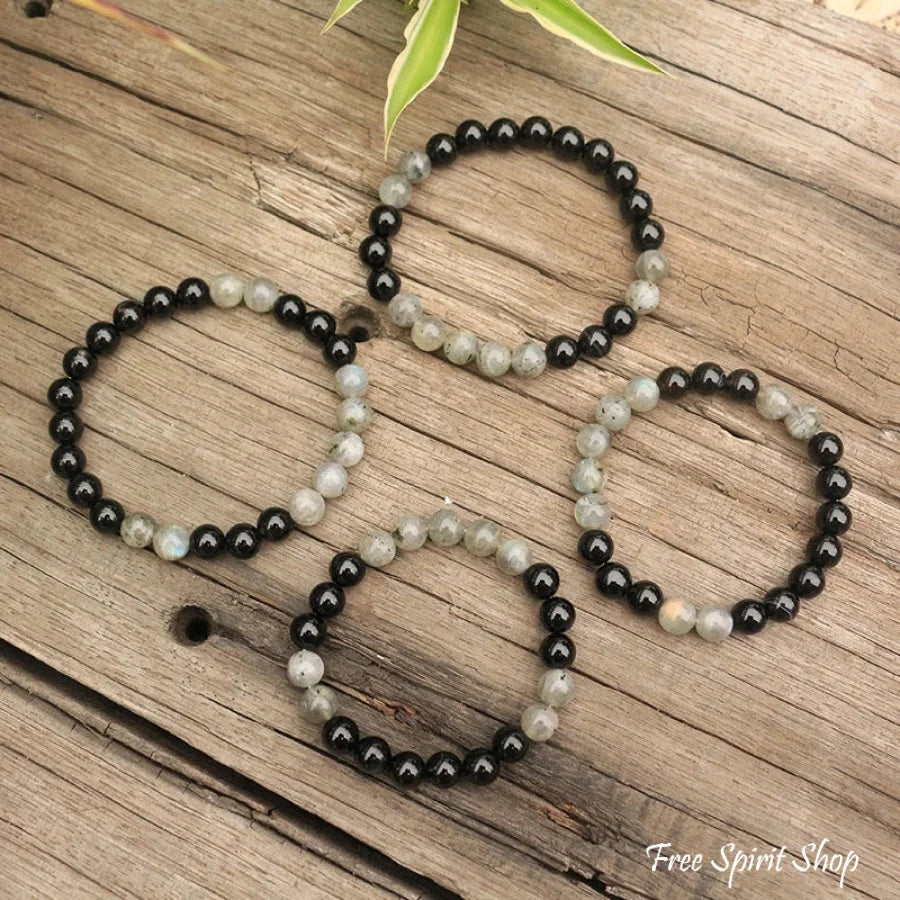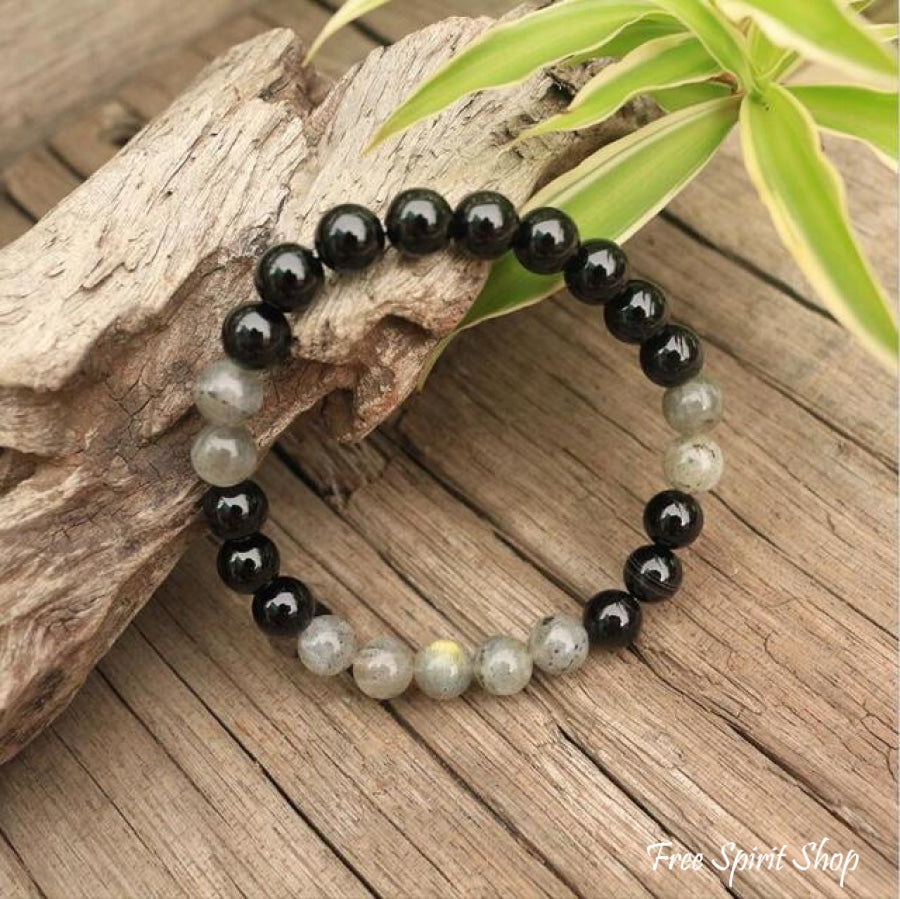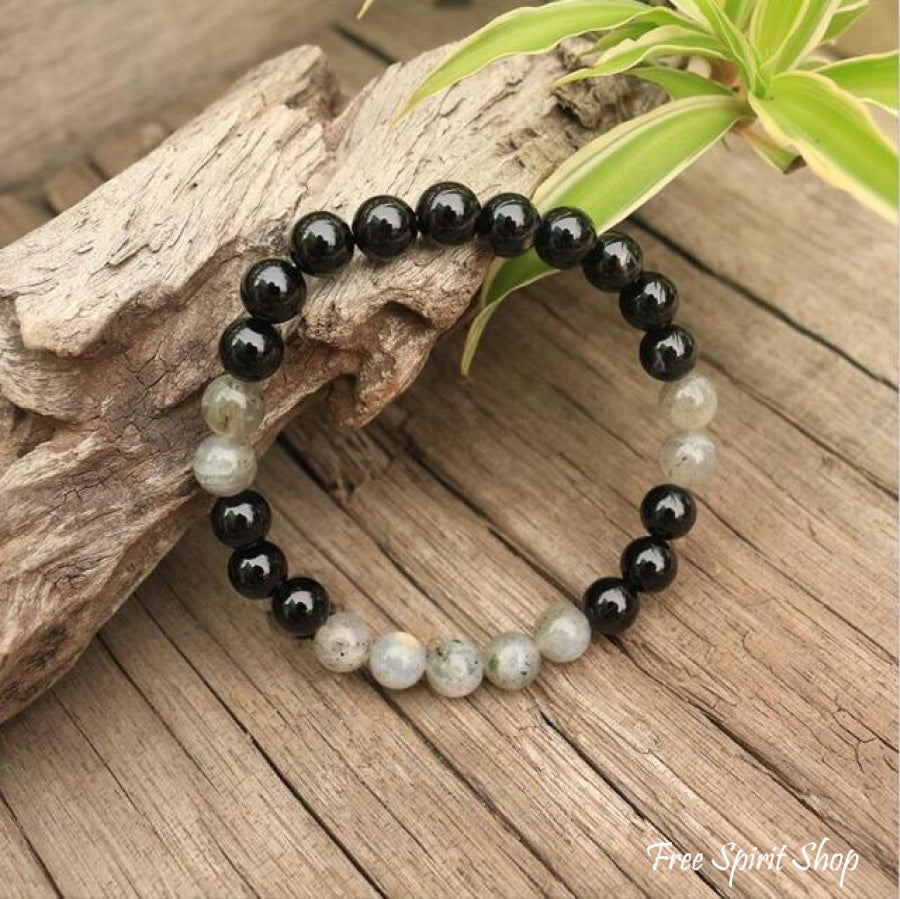 Natural Labradorite & Black Onyx Bead Bracelet
Bring protection and balance into your life with this splendid mala gemstone bead bracelet. This bead bracelet is carefully handmade with natural Labradorite and Black Onyx gemstone beads. Pick the size of your bracelet in the drop-down menu above: 17 cm, 18 cm, 19 cm or 20 cm.
Labradorite is also the most powerful protector of the mineral kingdom, creating a shielding force throughout the aura and strengthening natural energies from within. It protects against the negativity and misfortunes of this world, and provides safe exploration into alternate levels of consciousness and in facilitating visionary experiences from the past or the future. 
Black Onyx is a powerful protection stone that absorbs and transforms negative energy, and helps to prevent the drain of personal energy. Black Onyx aids the development of emotional and physical strength and stamina, especially when support is needed during times of stress, confusion or grief.