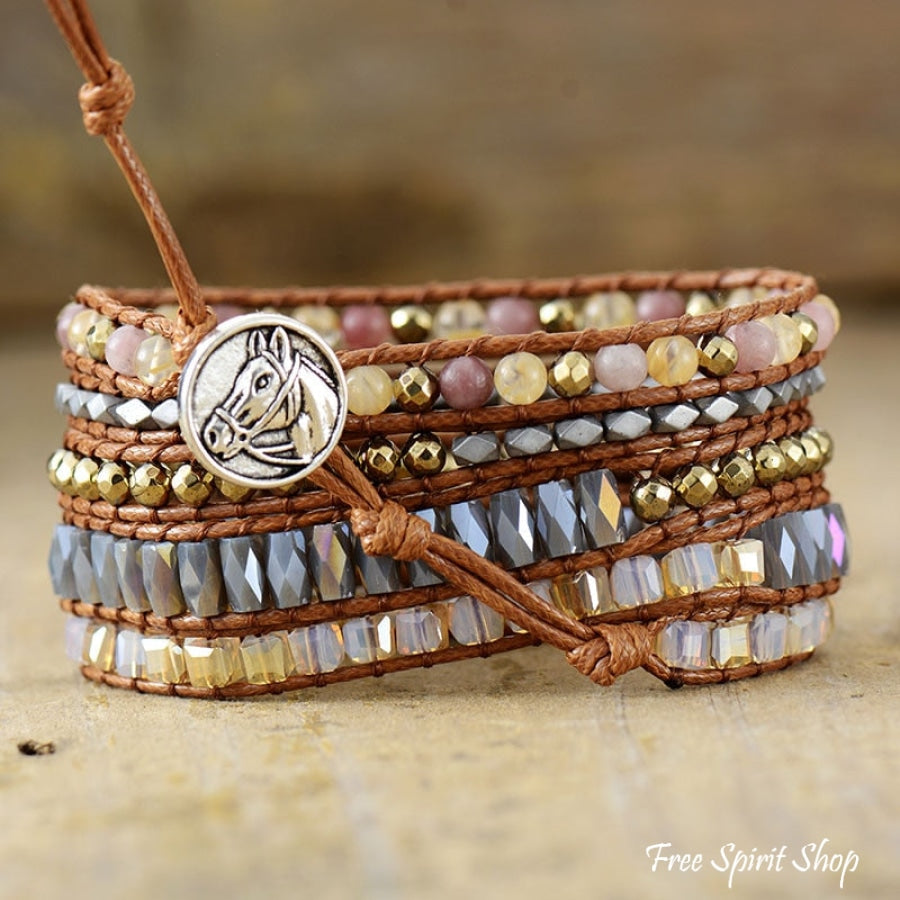 Natural Labradorite Strawberry Agate & Citrine Wrap Bracelet
Bring protection and positivity in your life with this splendid Labradorite beaded wrap bracelet. This beautiful gemstone wrap bracelet is handmade with different type of natural stones such as Strawberry Agate and Citrine. It features a Labradorite center-piece.  Each stone has wonderful healing properties. It is 32 inches (83.5 cm) long and is adjustable to your wrist. 
♡ To our Vegan community: our gemstone wrap bracelets can be made with cord on request. ♡
Labradorite is the most powerful protector of the mineral kingdom, creating a shielding force throughout the aura and strengthening natural energies from within. It protects against the negativity and misfortunes of this world, and provides safe exploration into alternate levels of consciousness and in facilitating visionary experiences from the past or the future. 
Citrine's energy and color are the reasons that this stone is associated with the sun. The stone drives out darkness and night fears and helps to protect against negative people. It also is good for prosperity. Citrine harnasses the light, the power of the sun, to help you manifest your goals and remain cheerful. It attracts an abundance and personal power. It stimulates the body's own healing energies.
*Since gemstones are natural materials and each is unique (just like you ♡) items may vary slightly in colour and shape.