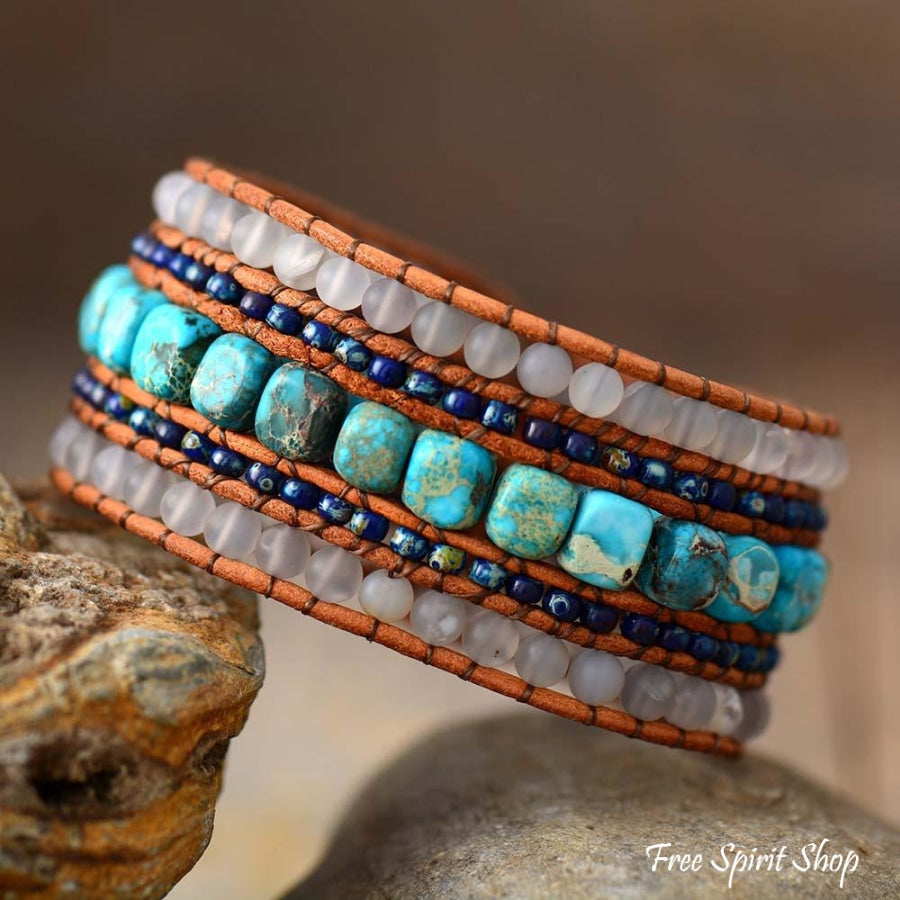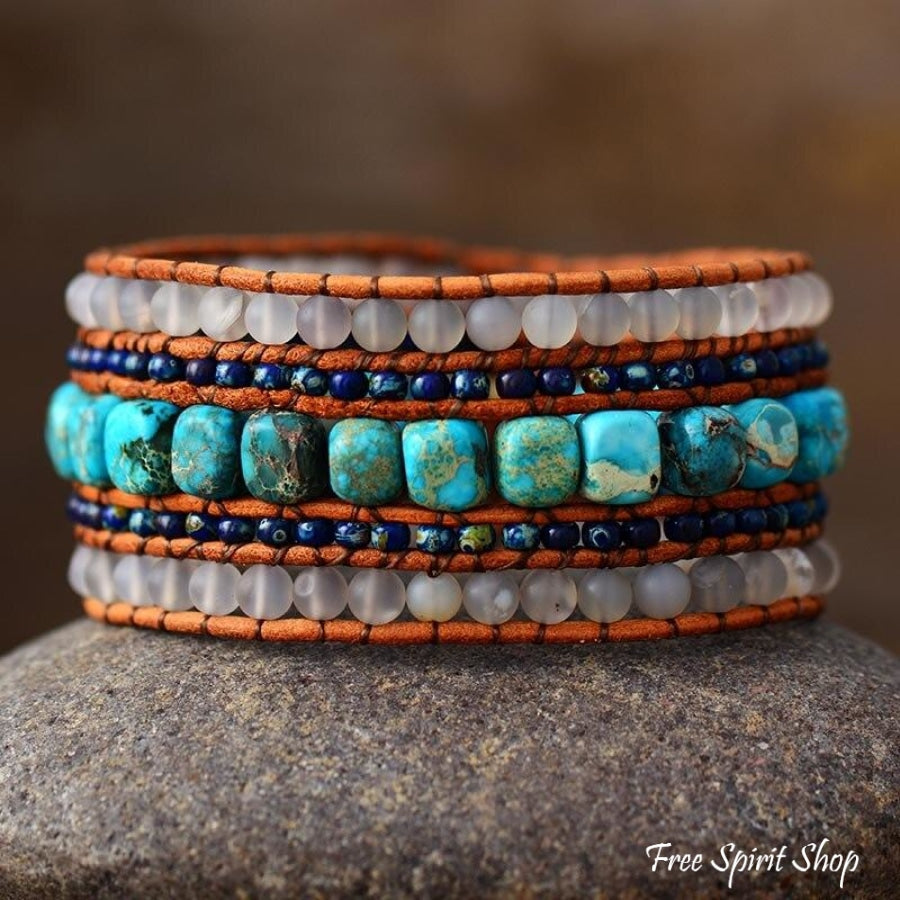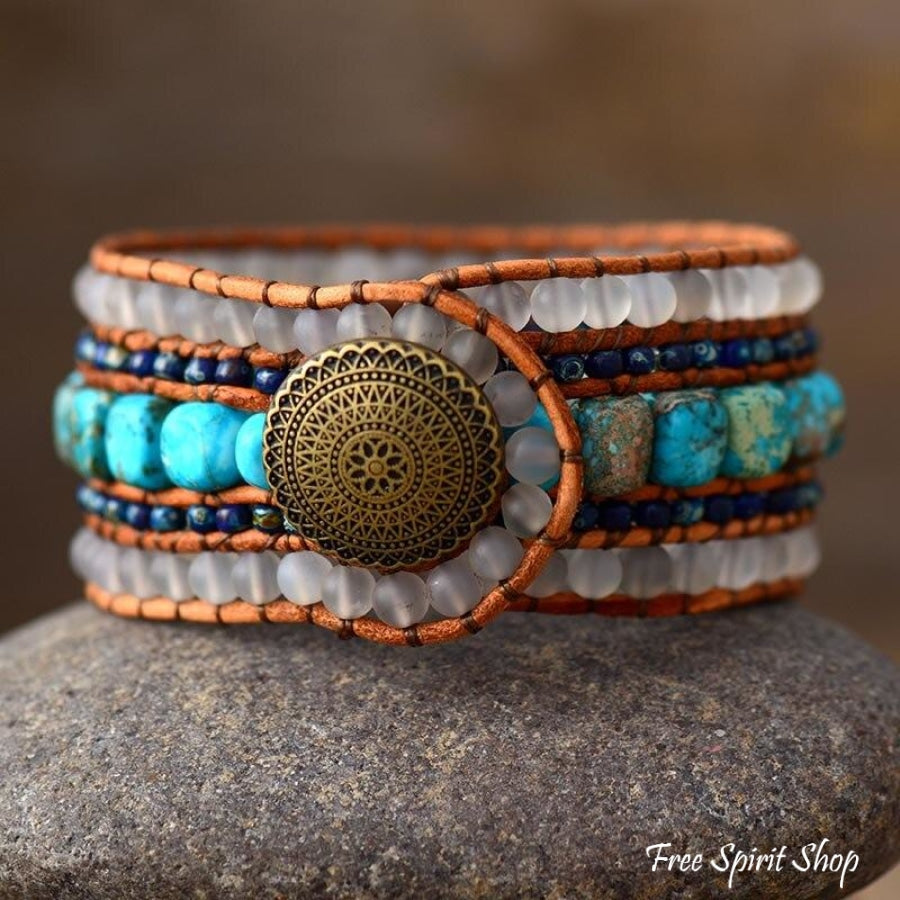 Natural Matte Quartz & Turquoise Wrap Bracelet
Align your chakras, bring inner peace and positivity into your life with this wonderful wrap gemstone bracelet. This splendid leather wrap bracelet is beautifully handmade with natural Turquoise beads and matte Clear Quartz beads. The wrap is made with genuine leather. The total length is approximately 17 cm (6.5 inches).
Turquoise has been used as a purification stone. As a healing stone, Turquoise is among the crystal healing master stones.It dispels negative energy and clears electromagnetic smog. This gemstone also provides protection against environmental pollutants. It balances and aligns all the chakras, attuning the physical body to the spiritual.
The color turquoise is associated with meanings of refreshing, feminine, calming, sophisticated, energy, wisdom, serenity, wholeness, creativity, emotional balance, good luck, spiritual grounding, friendship, love, joy, tranquility, patience, intuition, and loyalty.
♡ To our Vegan community: our gemstone wrap bracelets can be made with cord on request. ♡
*Since gemstones are natural materials, stone colors and shape may vary slightly from the picture, making this beautiful handmade item unique just like you!