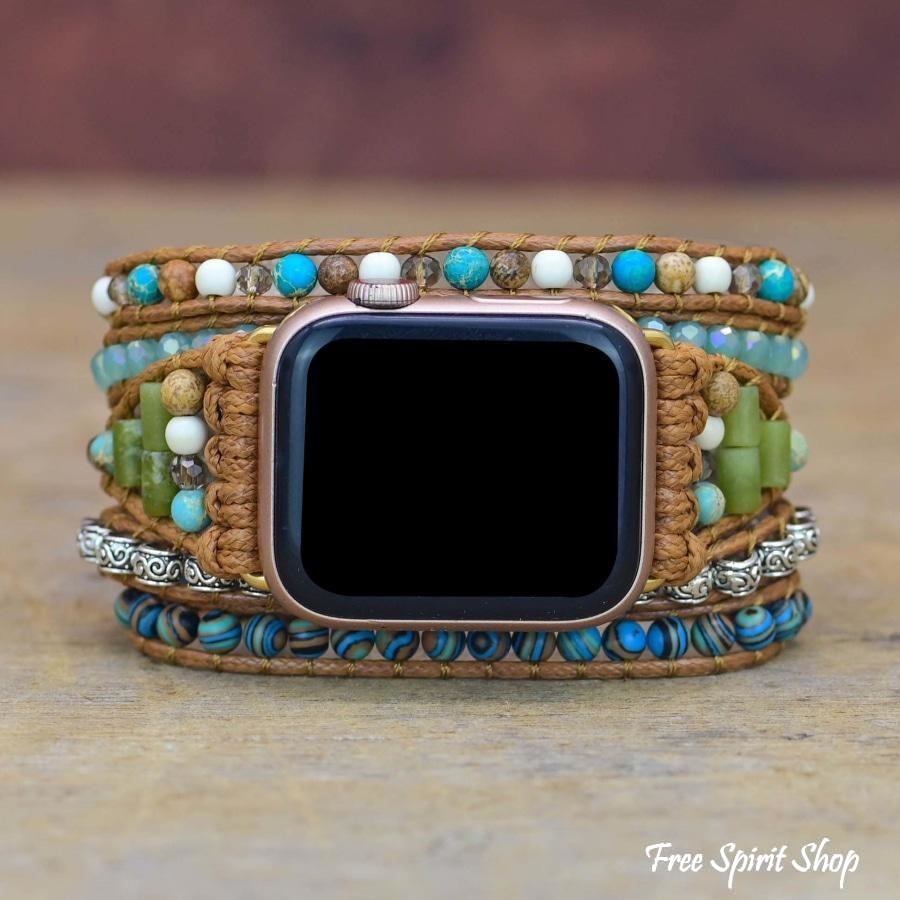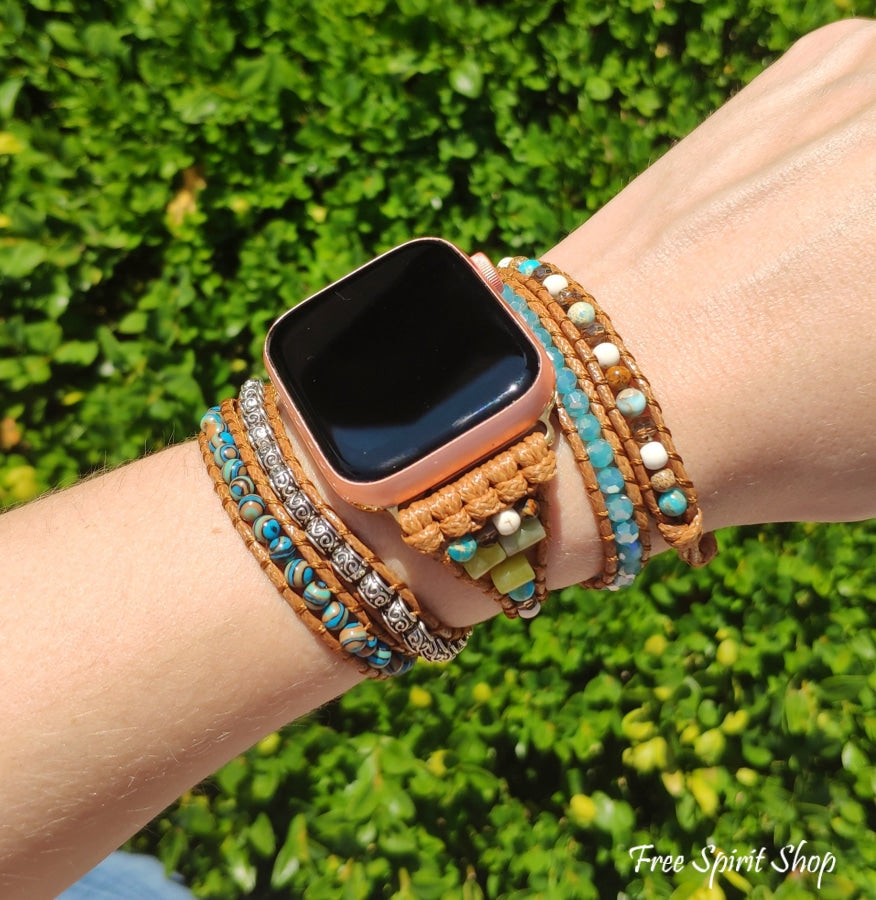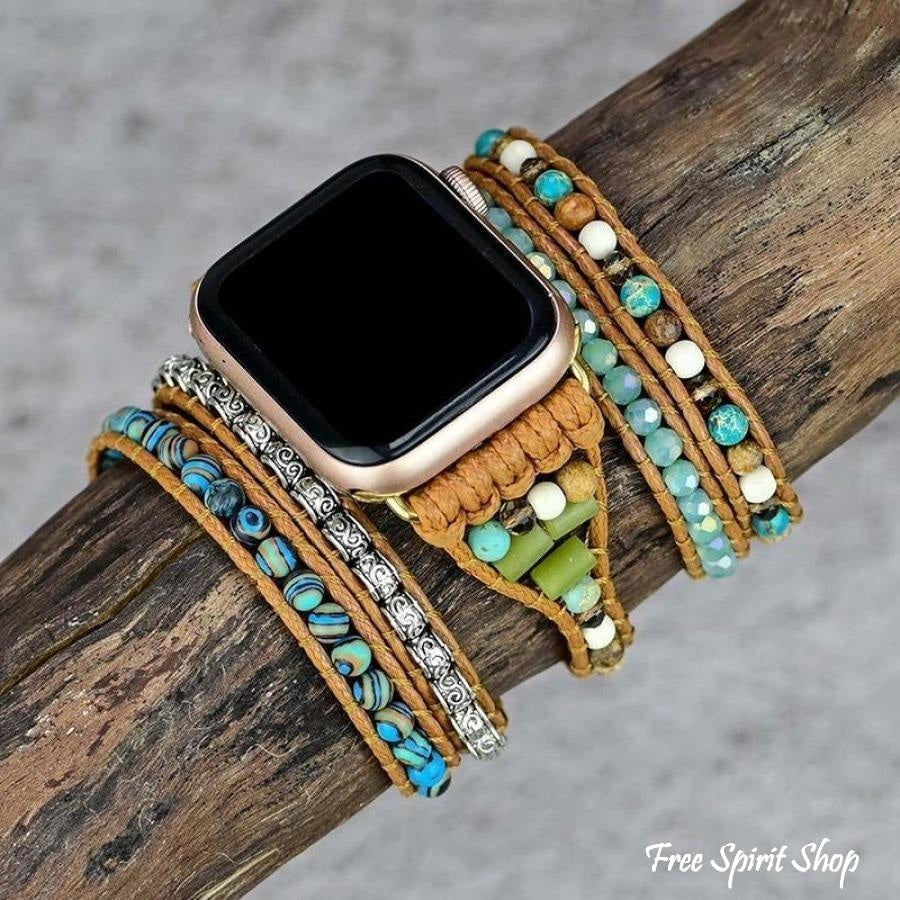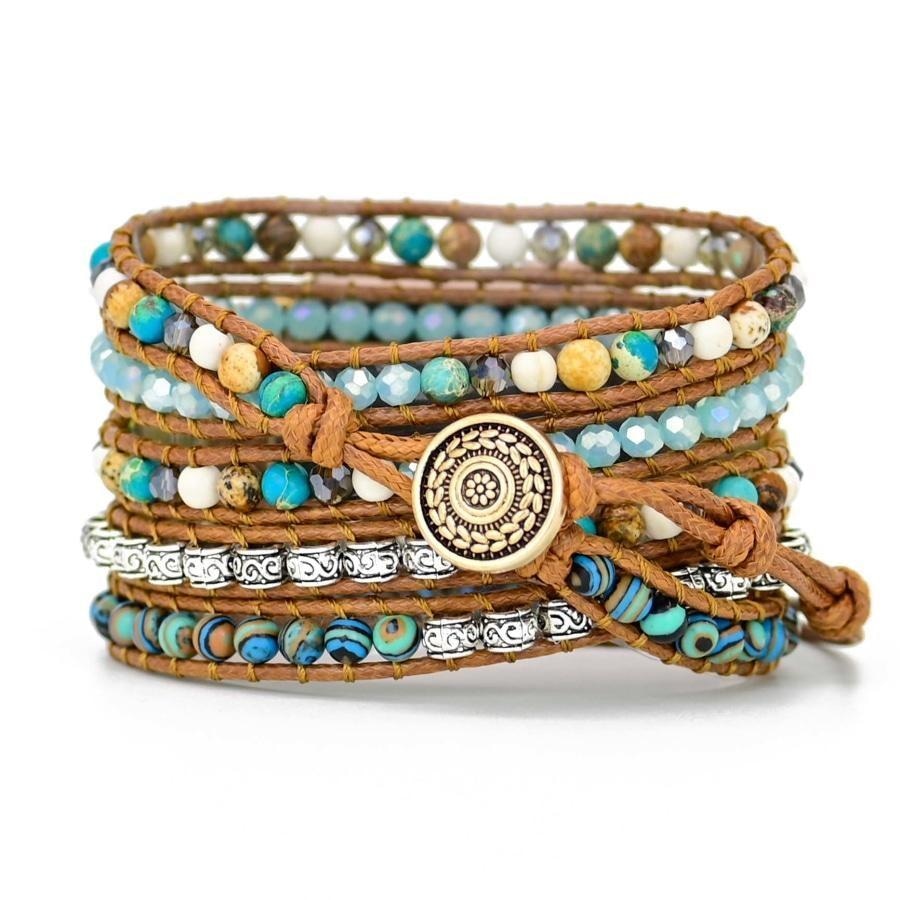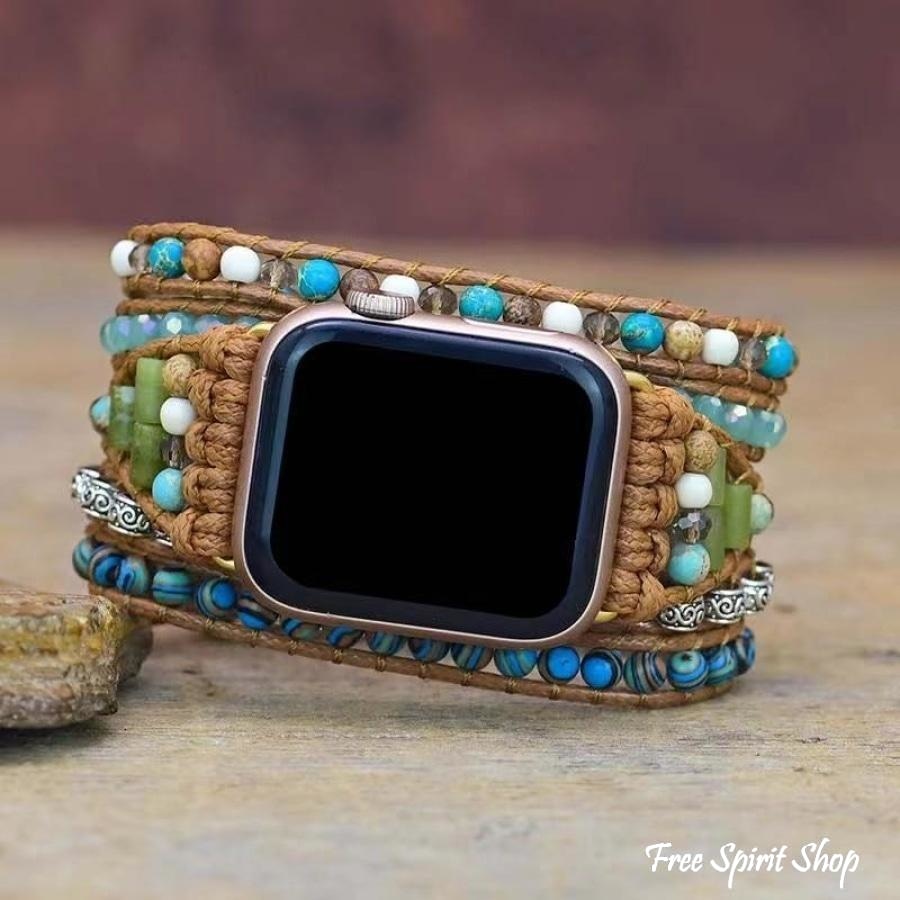 Natural Ocean Jasper Beaded Apple Watch Band
Wrist size:
Medium: 6.3-7.2 inch wrist
Watch face size:
38-41mm watch face
Bring courage and wisdom in your life with this splendid Jasper Apple Watch Band. This beautiful 5 layer chakra balancing wrap is handmade with different type of natural jasper beads. Three sizes available: small, medium, large and each size is adjustable. This smartwatch band is compatible with 38mm - 49mm Apple Watch face. Vegan friendly!
Jasper is a very nourishing, warm and protective stone no matter what colour you find the jasper in - be it yellow, green, blue, purple or the deep earthy red. Jaspers are the nurturers, the healers and the spirit stones of courage and wisdom. They all carry a strong connection to the Earth's energy, making the jasper healing properties very beneficial for grounding, stability and strength.