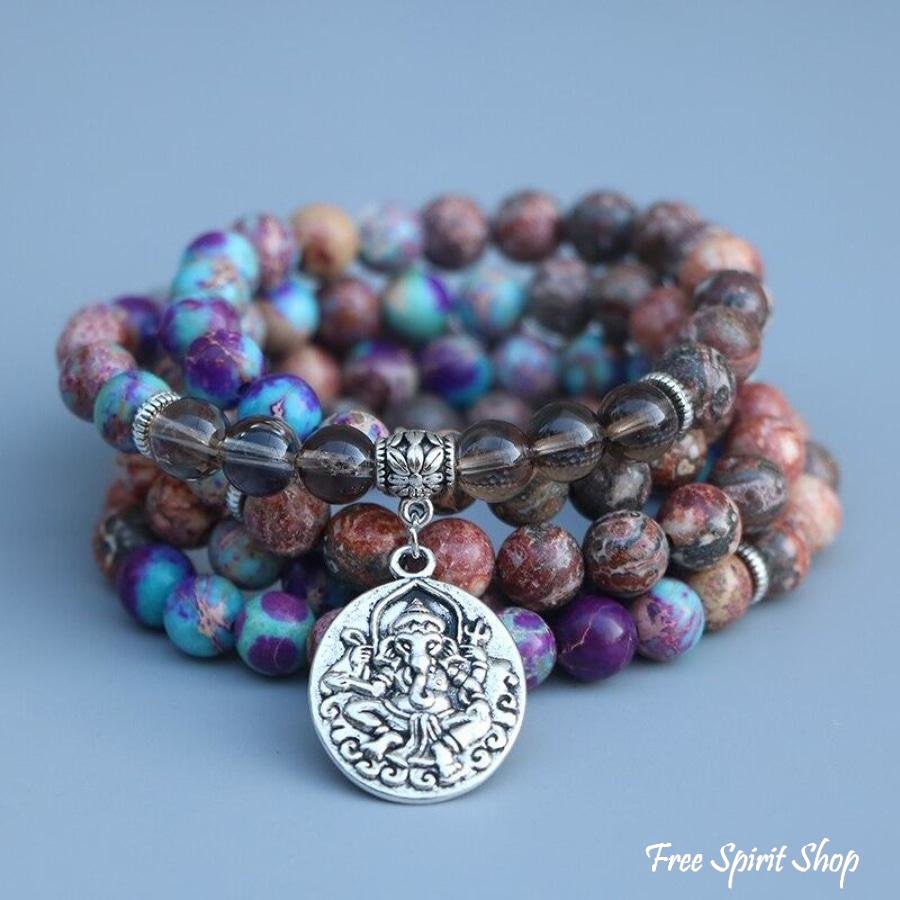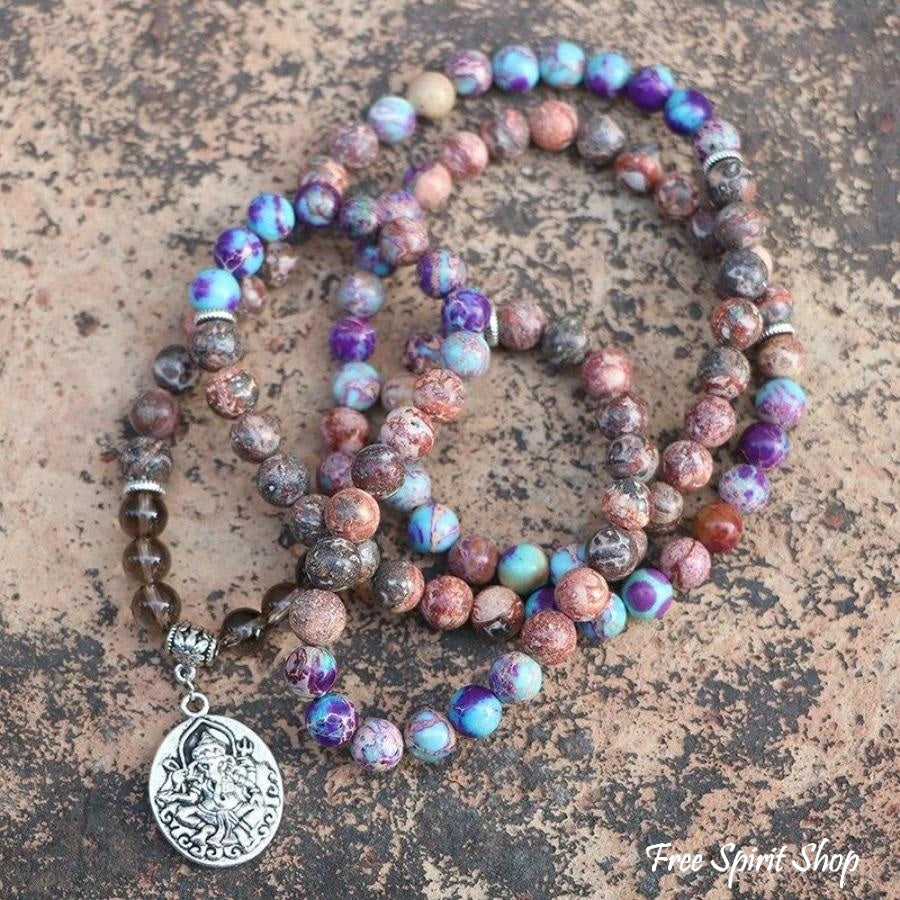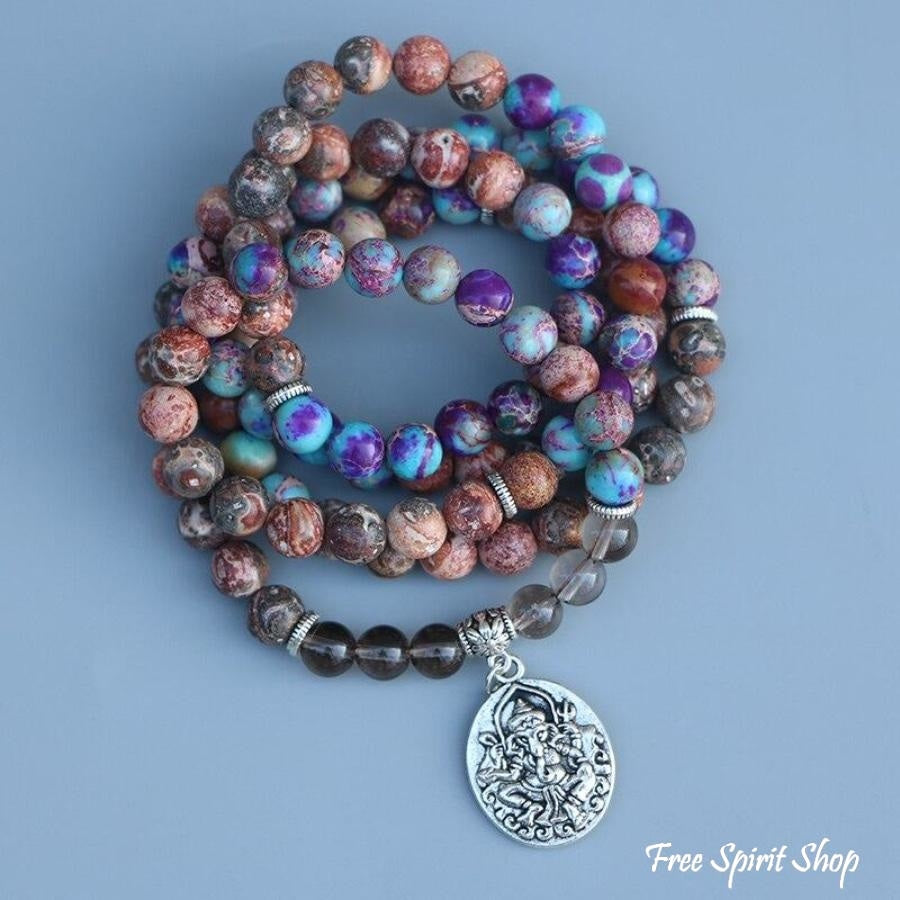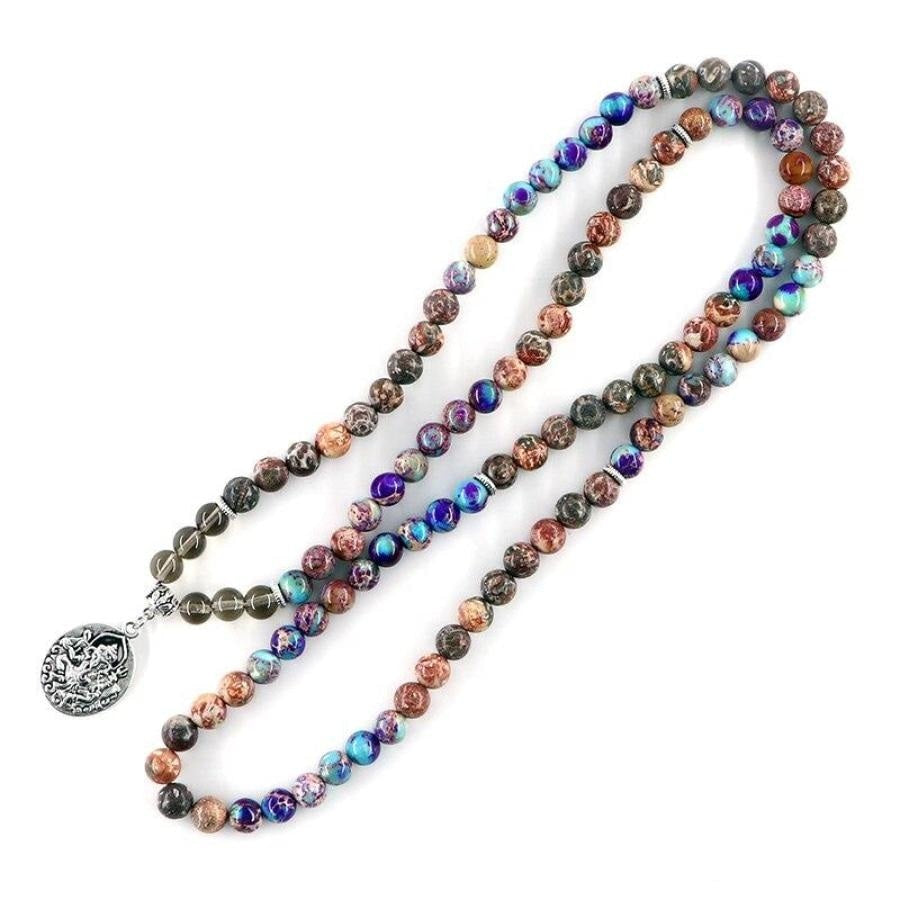 Natural Purple Jasper & Smokey Quartz Ganesha Mala Bead Bracelet
This splendid mala beads bracelet is carefully handmade with 108 Purple Jasper, Smokey Quartz and marbled stone beads. It features a beautiful Ganesha spiritual charm. It can be worn as a bracelet, necklace or used for meditation. Mounted on elastic.
Jasper is a stone of physical strength and energy, it stimulates gently and steadily, enhancing stamina and endurance, and increasing the amount of chi, or life force, in one's aura. It is a stone of health and passion, and brings the courage to face unpleasant tasks and to rectify unjust situations.
Malas are used for keeping count while reciting, chanting, or mentally repeating a mantra or the name or names of a deity. This sādhanā (practice) is known in Sanskrit as japa. Malas are typically made with 18, 27, 54 or 108 beads.