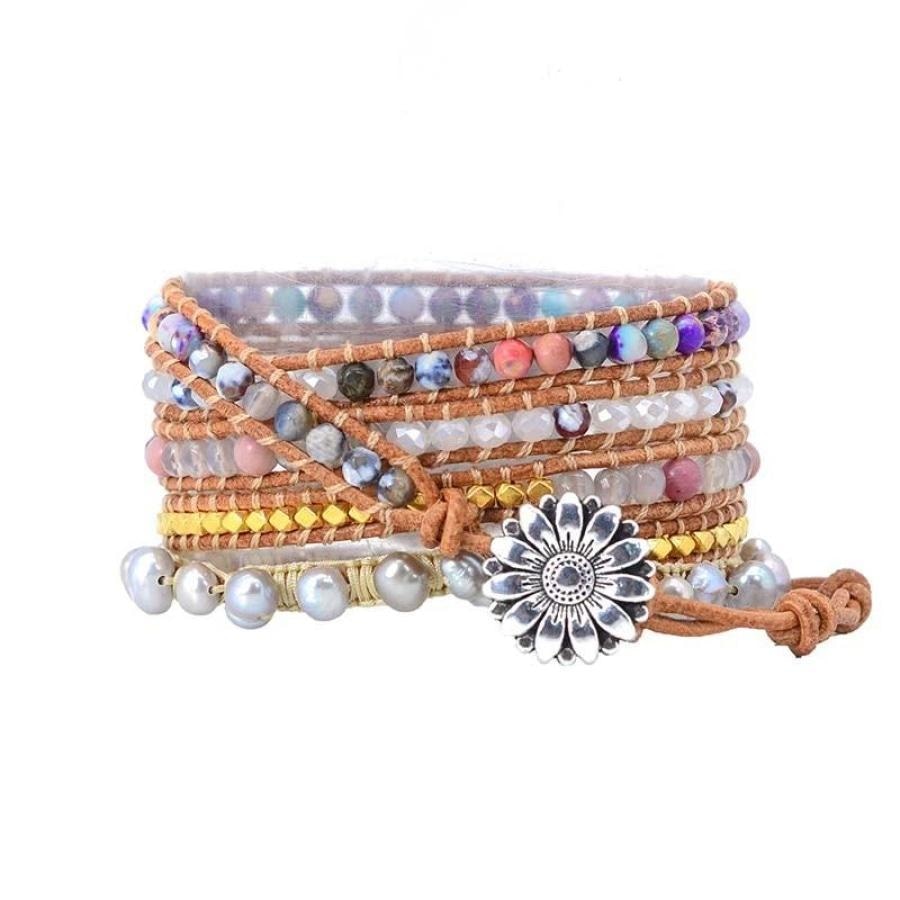 Natural Purple Quartz & Jasper Wrap Bracelet
Boost your energy and strength with this splendid Purple Quartz & Jasper beaded wrap bracelet. This beautiful 5 layer chakra healing bracelet is handmade with different type of natural jasper beads, pearl beads and a stunning purple Quartz center-piece. It is 32 inches (83.5 cm) long and is adjustable to your wrist . 
♡ To our Vegan community: our gemstone wrap bracelets can be made with cord on request. ♡
Quartz crystals are known as "master healing crystals," crystals that can be used to heal any condition that they are needed for. Because of their unique power to take on the energy of any situation, quartz crystals are one of the single most beneficial stones that you can introduce into your life for purposes of healing. Quartz crystals are said to stimulate the immune system and help with physical energy and resiliency in the face of sickness.
Jasper is a very nourishing, warm and protective stone no matter what colour you find the jasper in - be it yellow, green, blue, purple or the deep earthy red. Jaspers are the nurturers, the healers and the spirit stones of courage and wisdom. They all carry a strong connection to the Earth's energy, making the jasper healing properties very beneficial for grounding, stability and strength.
Since gemstones are natural materials, stone colours and shape may vary slightly from the pictures, making this beautiful handmade item one of a kind, just like you!