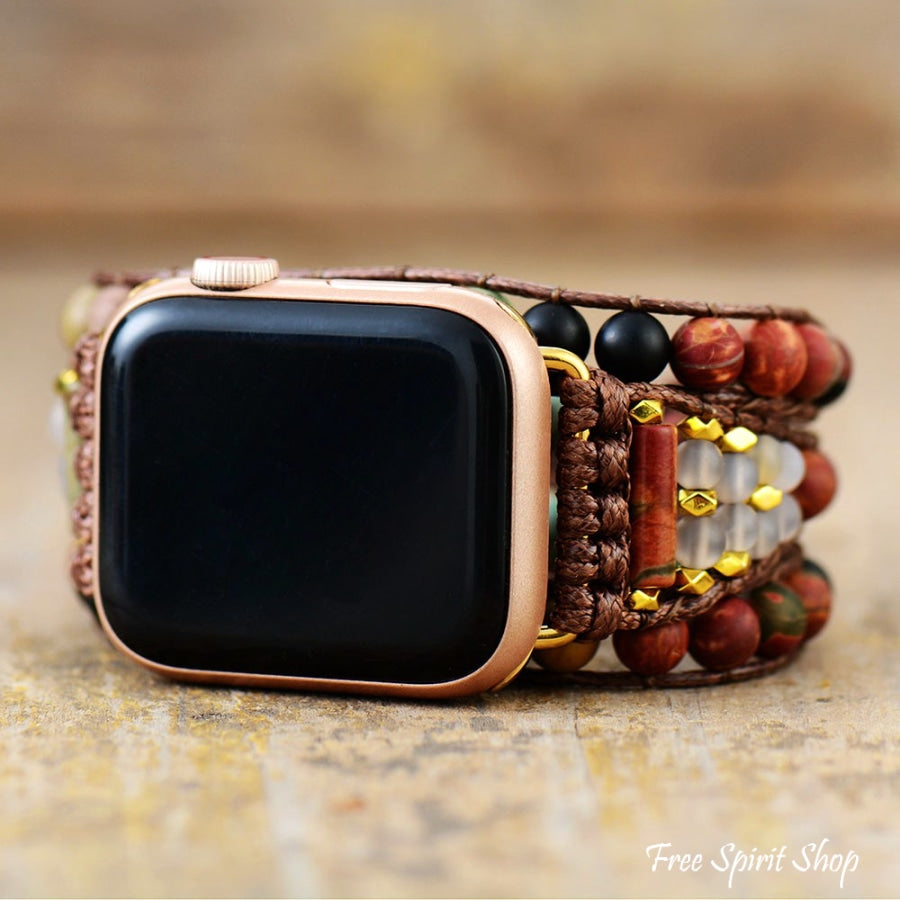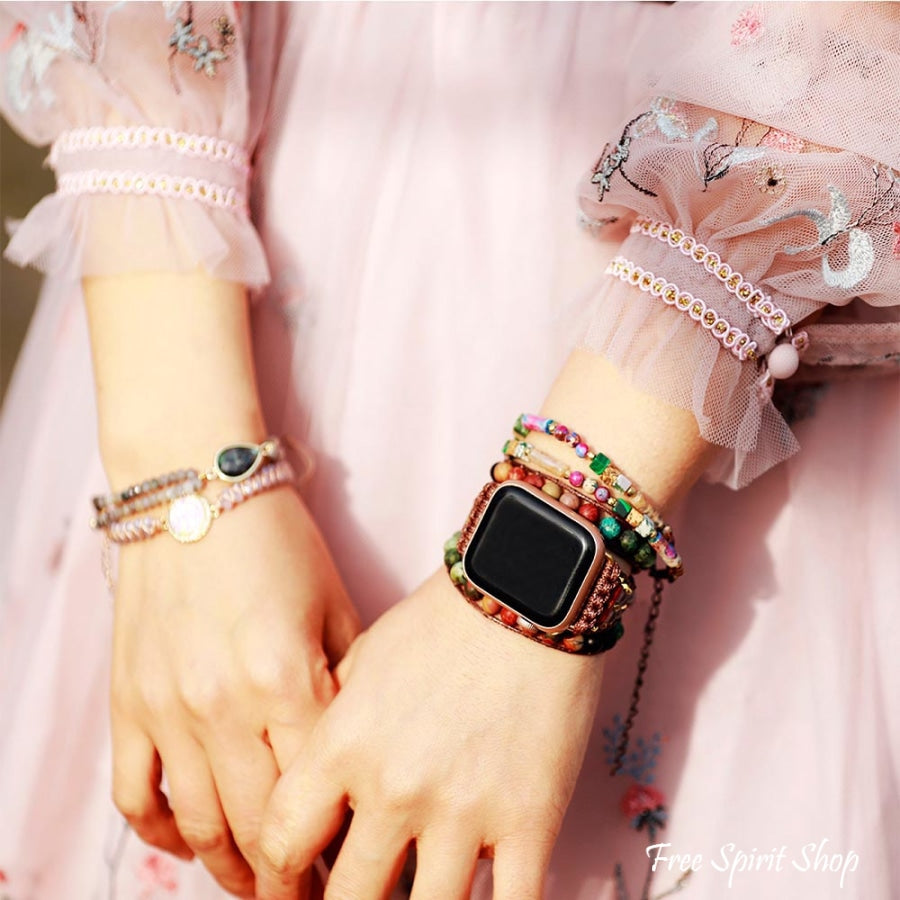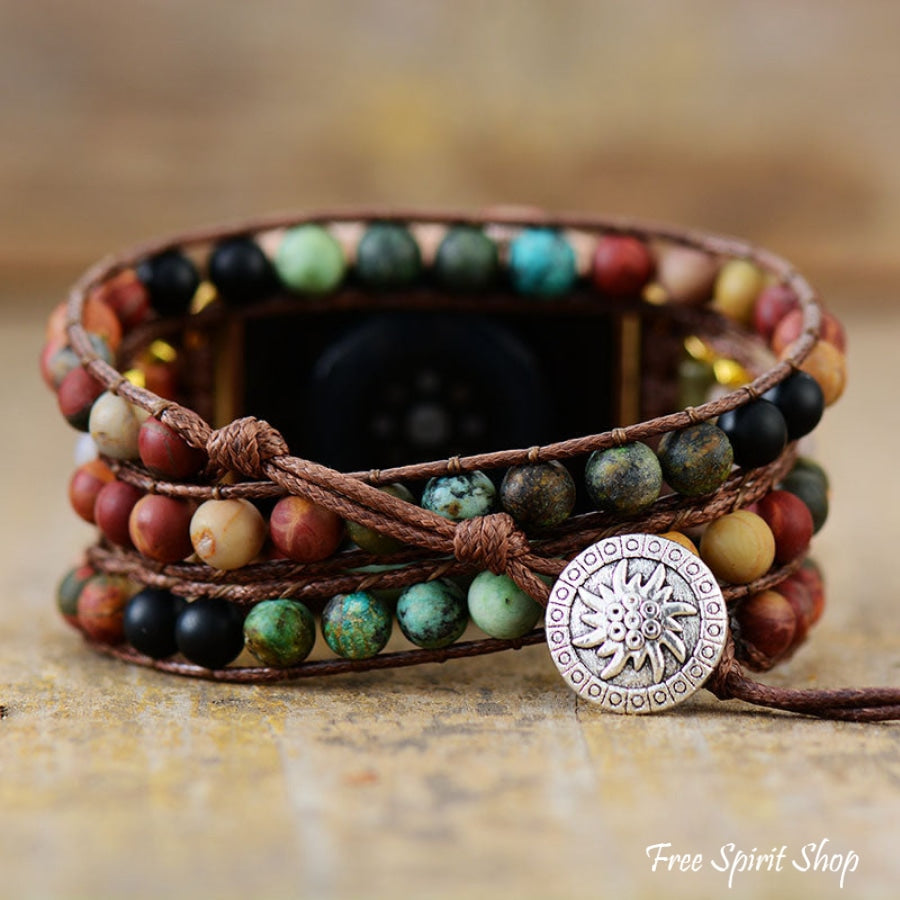 Natural Red Jasper Black Onyx & African Turquoise Apple Watch Band
Watch face size:
38-41MM Watch Face
Wrist size:
Medium: 6.3-7.2 inch wrist
Bring balance and grounding in your life with this splendid natural stone Apple Watch Band. This beautiful chakra balancing wrap is handmade with natural red Jasper, Black Onyx and African Turquoise beads. Three sizes available: small, medium, large and each size is adjustable. Compatible with 38-45mm Apple watch faces. Pick your watch face size in the dropdown menu above. Vegan friendly!
Jasper is a very nourishing, warm and protective stone no matter what colour you find the jasper in - be it yellow, green, blue, purple or the deep earthy red. Jaspers are the nurturers, the healers and the spirit stones of courage and wisdom. They all carry a strong connection to the Earth's energy, making the jasper healing properties very beneficial for grounding, stability and strength.
African Turquoise a stone that brings structure, balance and prosperity where it is due. African Turquoise is a stone that hands over a key to new life with its offerings. This is a stone that awakens the soul to its intended purpose, encouraging the being to make positive impression while gaining and giving positive wisdom.
Black Onyx is a powerful protection stone that absorbs and transforms negative energy, and helps to prevent the drain of personal energy. Black Onyx aids the development of emotional and physical strength and stamina, especially when support is needed during times of stress, confusion or grief.