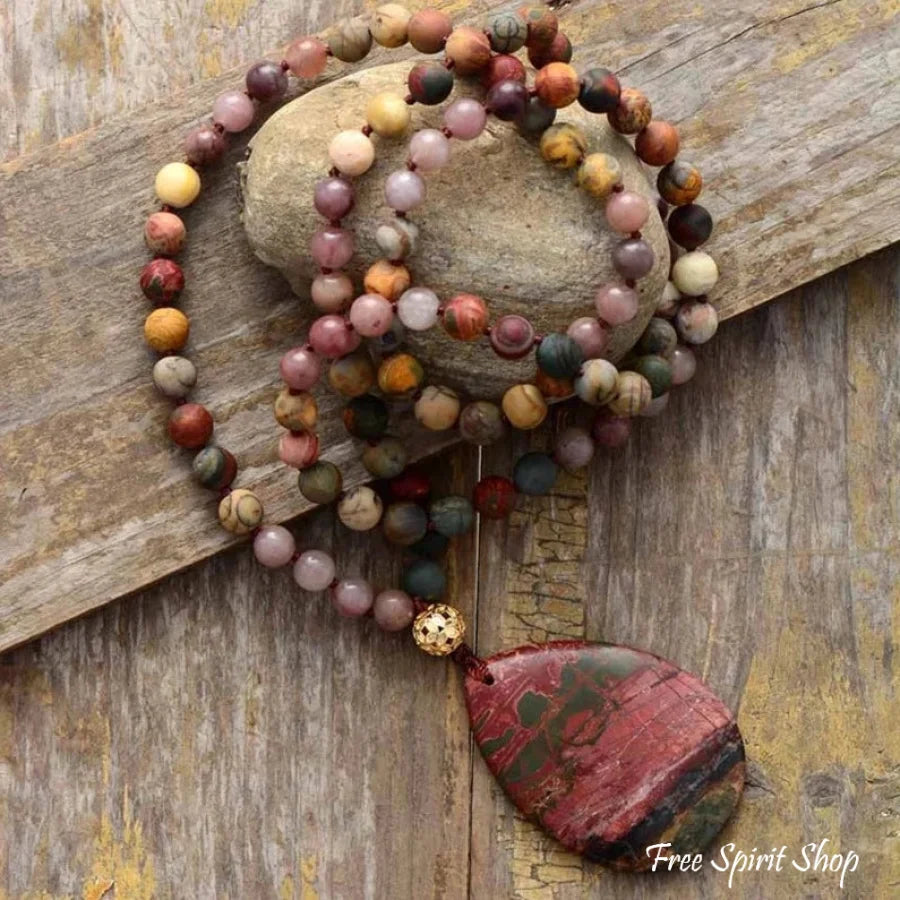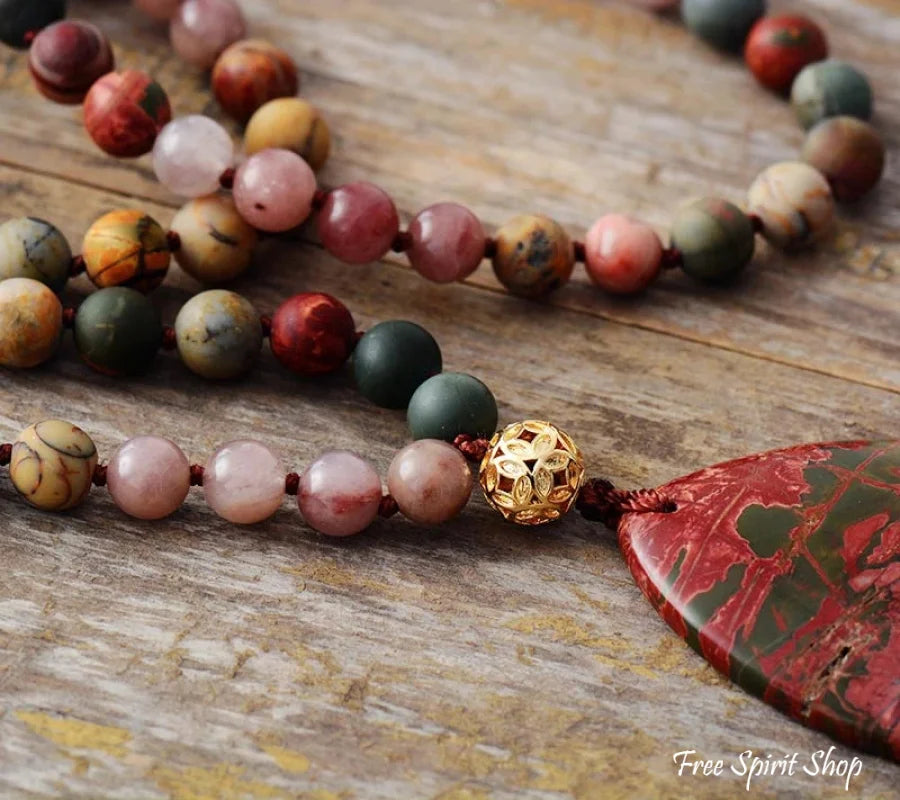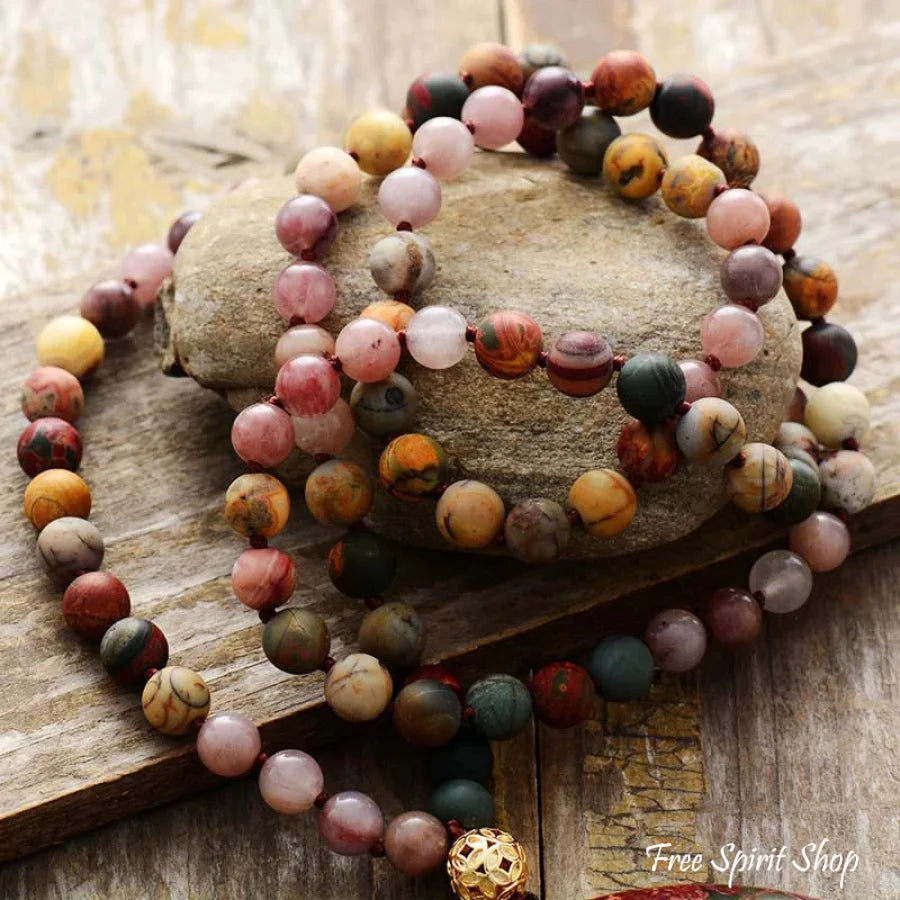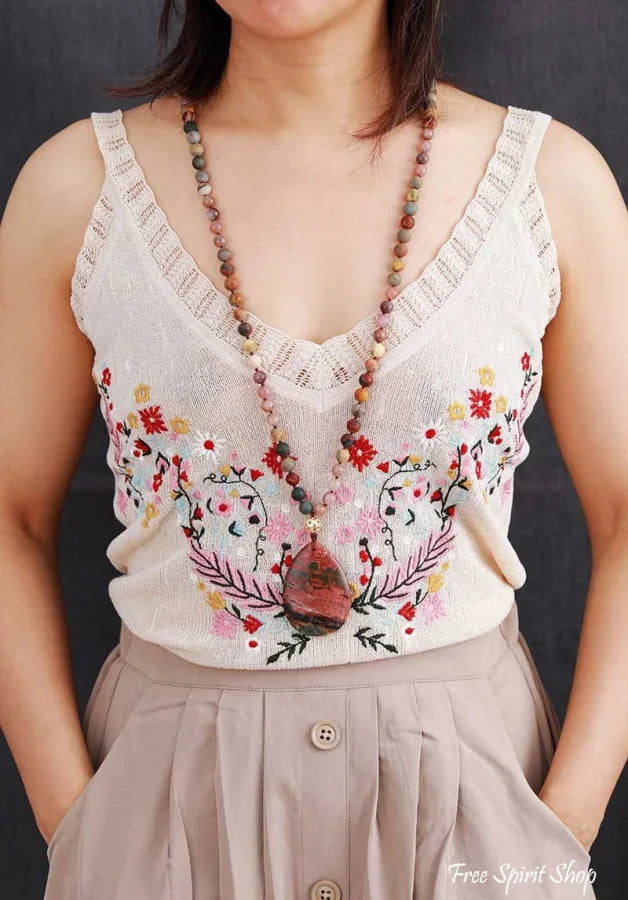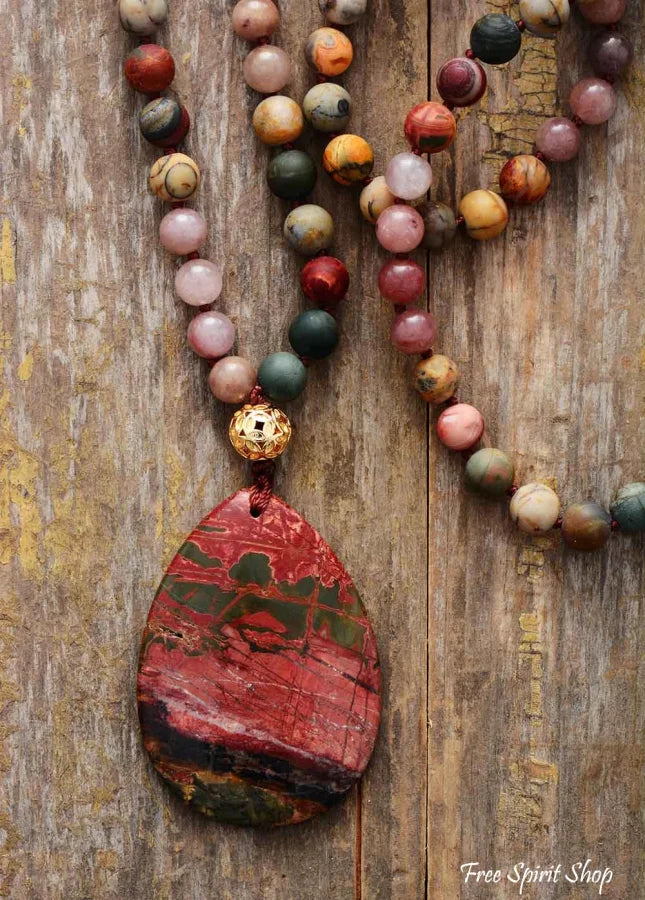 Natural Red Jasper & Pink Jade Beaded Necklace
This splendid beaded necklace is carefully handmade with Jasper and Pink Jade gemstone beads. It features a beautiful red Jasper pendant. The size of the beads vary. Length is about 34 inches (86 cm). Pendant is size is about 8 cm. This necklace is beautifully hand-knotted.
Jasper is a very nourishing, warm and protective stone no matter what colour you find the jasper in - be it yellow, green, blue, purple or the deep earthy red. Jaspers are the nurturers, the healers and the spirit stones of courage and wisdom. They all carry a strong connection to the Earth's energy, making the jasper healing properties very beneficial for grounding, stability and strength.
Pink Jade also called Stone Of Hope is powerful crystal for emotional healing, emotional balance and for healing matters of the heart. Pink Jade helps to open one's heart centre to overcome the feelings of fear, worry and anxiousness. It is well suited for very sensitive people, loving people, and people who are in need of healing the wounds of the heart and working with the heart chakra. Pink jade clears and calms the heart and brings a sense of love, peace, and tranquility to one's aura.
When you wear a necklace of natural healing gemstones, their energies radiate in all directions, deeply penetrating your body and aura, or energetic field. There, the gems work on neutralizing the energetic blockages that limit positive growth and lead to ill health. At the same time, the gemstones' energies uplift and nourish all aspects of your being to energize and inspire you, enhance your health, and make enduring changes.
*Since gemstones are natural materials, stone colours and shape may vary slightly from the pictures, making this beautiful handmade item one of a kind, just like you!