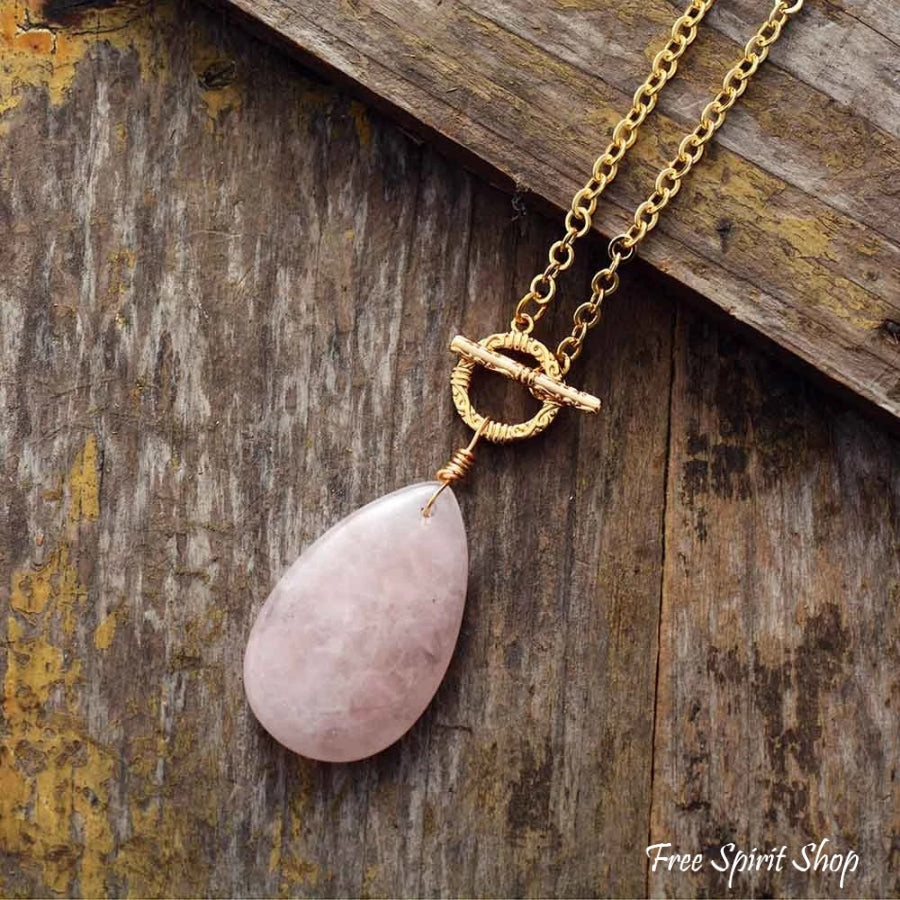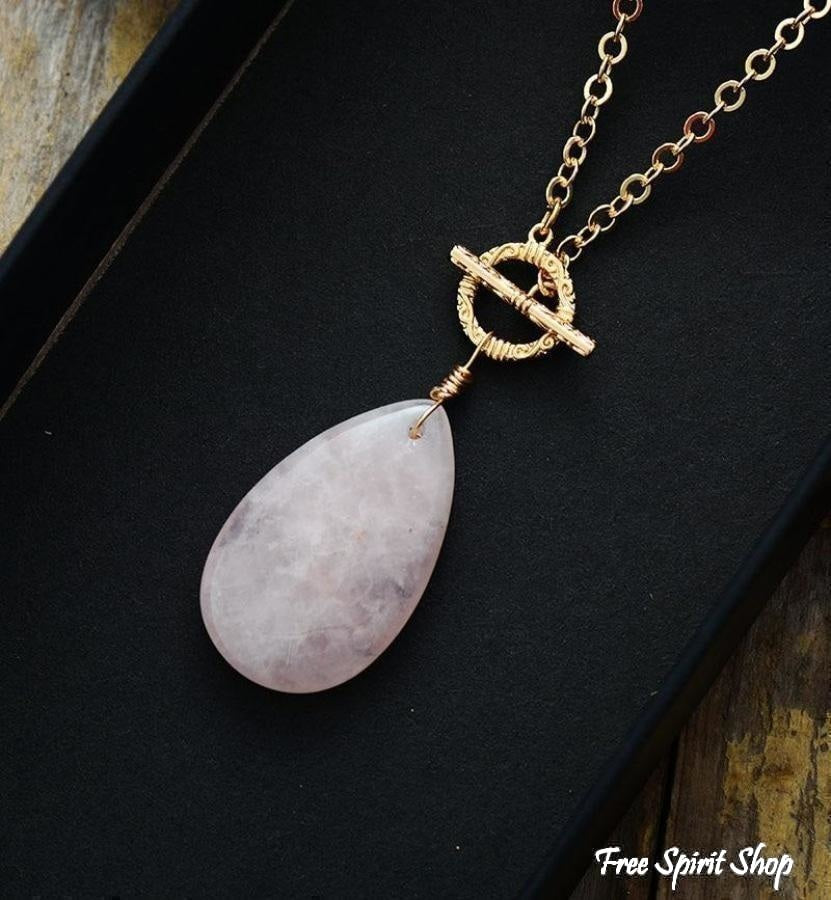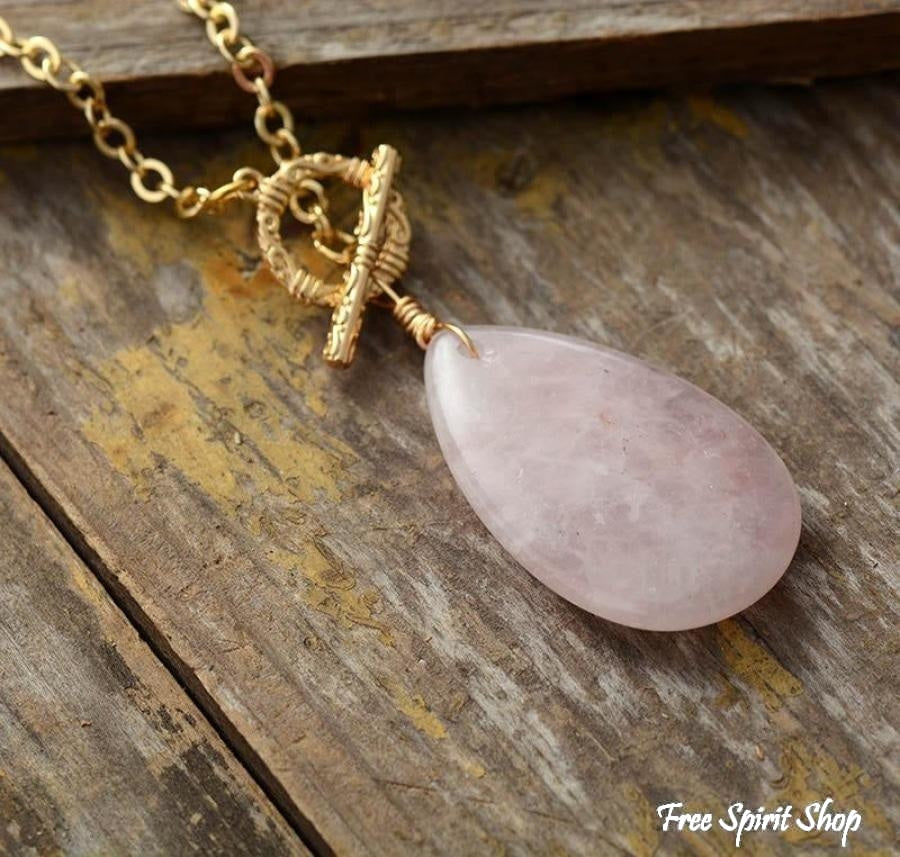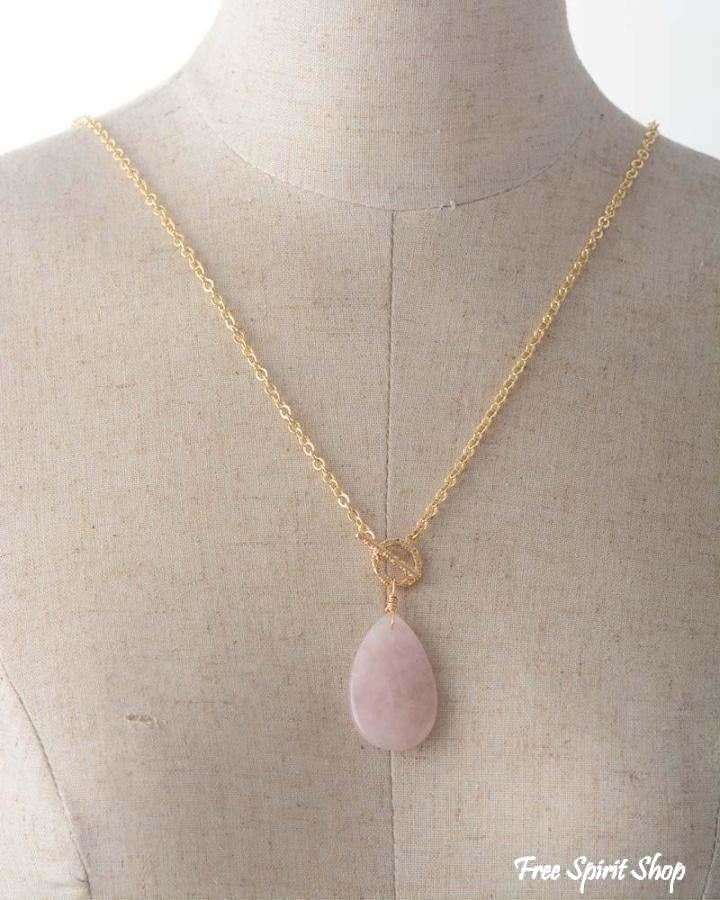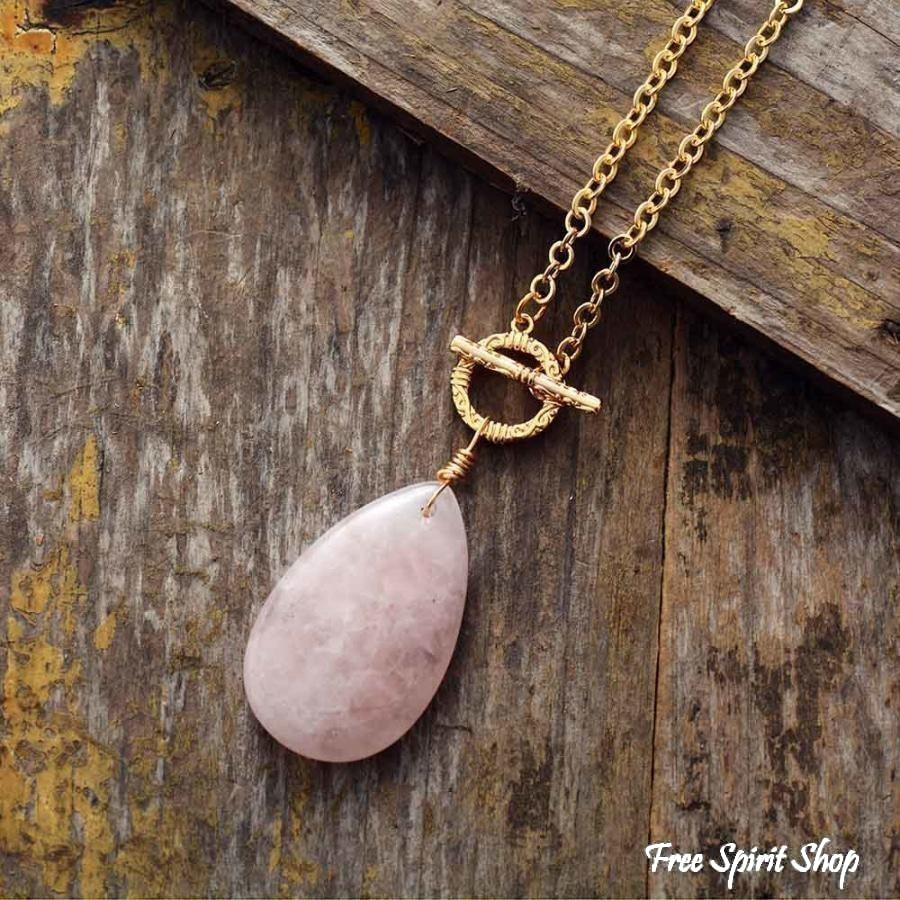 Natural Rose Quartz Teardrop Pendant Gold Necklace
This splendid long necklace features a beautiful natural Rose Quartz crystal teardrop pendant also known as love stones. Length is 27.6 inches (70cm).
Rose Quartz is known as the 'love stone' as the message it emits is a strong vibration of unconditional love, joy, warmth and emotional healing. This beautiful pink crystal has a powerful energy that resonates within both the heart chakra and the higher heart chakra or thymus chakra, the area related to compassion.