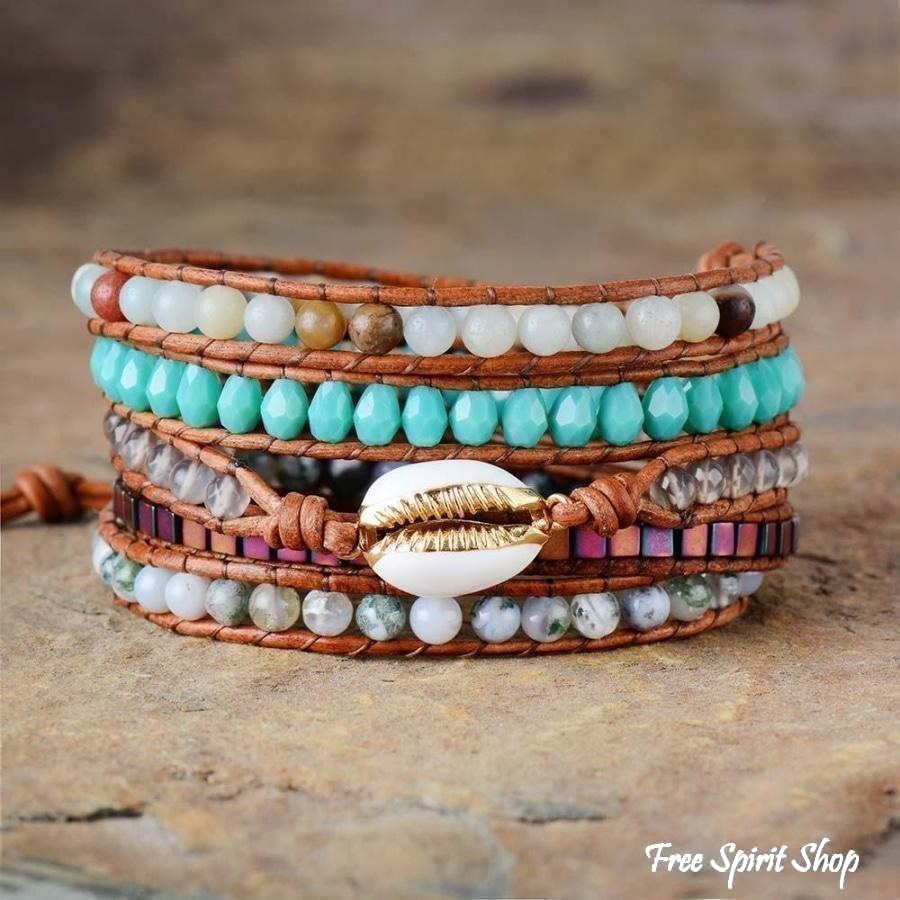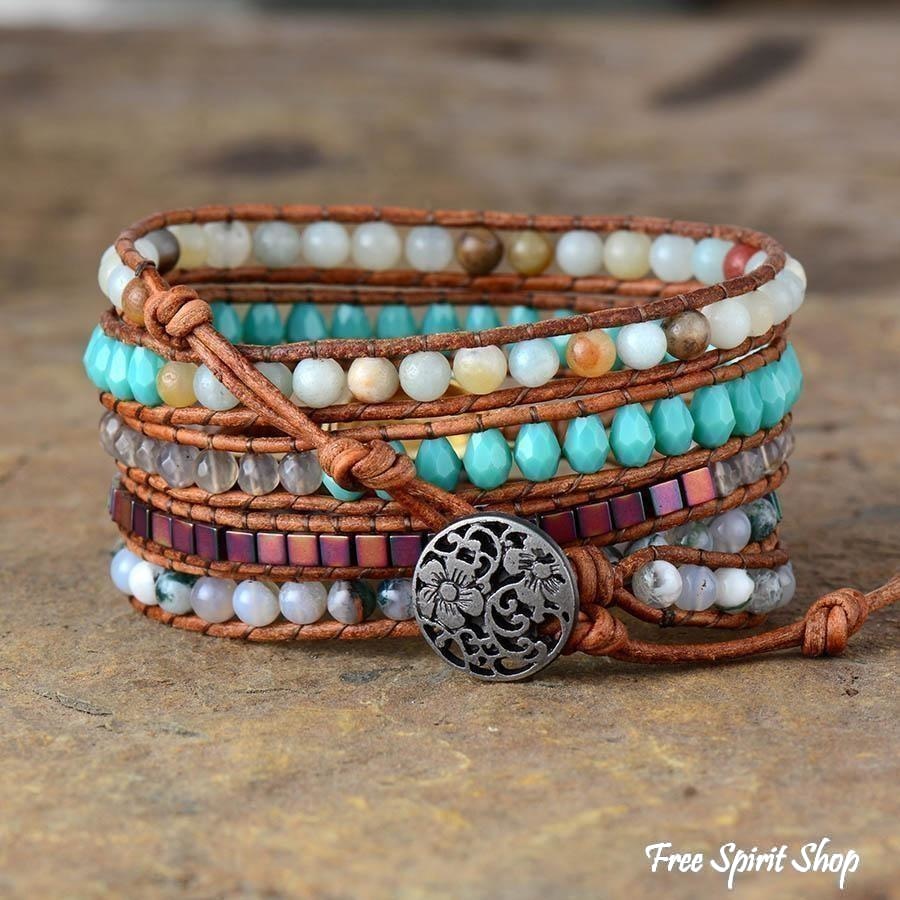 Natural Shell Wrap Bracelet With Amazonite & Moss Agate Beads
Bring serenity and inner peace in your life with this splendid seashell & gemstone leather wrap bracelet. This beautiful 5 layer chakra healing bracelet is handmade with natural Amazonite and Moss Agate which both have wonderful healing properties! It features a beautiful gold plated natural seashell. It is 33 inches (85 cm) long and is adjustable to your wrist through the 3 closures. 
Amazonite is a mint green to aqua green gemstone said to be of truth, honor, communication, integrity, hope, and trust. It is said to enhance intuition, psychic powers, creativity, intellect, and psychic ability. Amazonite is often associated with the throat chakra, and as such, said to be beneficial to communication. It is also associated strongly with the third eye chakra. It is said to align the physical and astral bodies. It is noted mystically to lessen stress and self-defeating behaviors by calming and building self-esteem. Amazonite is believe in crystal healing to heal emotional disturbances and the after effects of emotional trauma.
Moss Agate is a gemstone that will get rid of the stresses of your lifestyle or the pressures of society. Moss Agate can relieve your body from the demands of your job, your relationships, and even yourself. This crystal will allow you to take a step back and relax. It provides us the balancing capability to be ourselves in the environment. The grounding influence of this crystal will also help you maintain your connection to the earth. You will be filled with the desire to spend your days outdoors, communing with nature, and basking in the natural beauty that's simply everywhere.
♡ To our Vegan community: our gemstone wrap bracelets can be made with cord on request. ♡
*Since gemstones are natural materials, stone colors and shape may vary slightly from the picture, making this beautiful handmade item unique just like you!