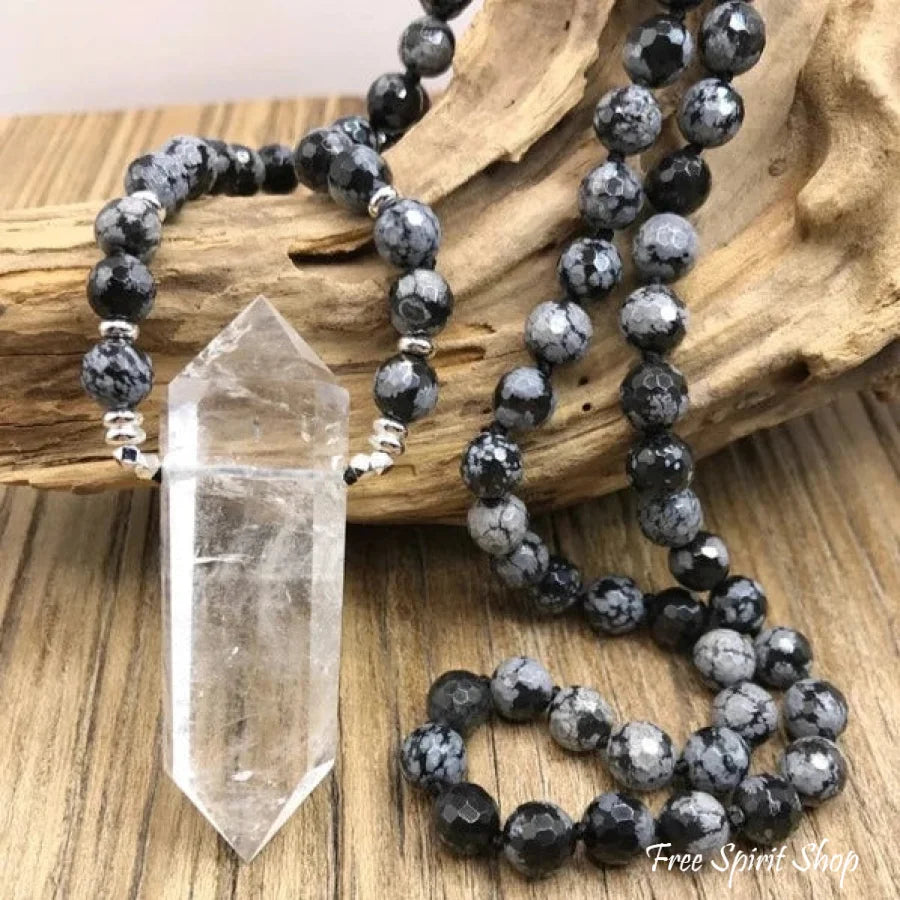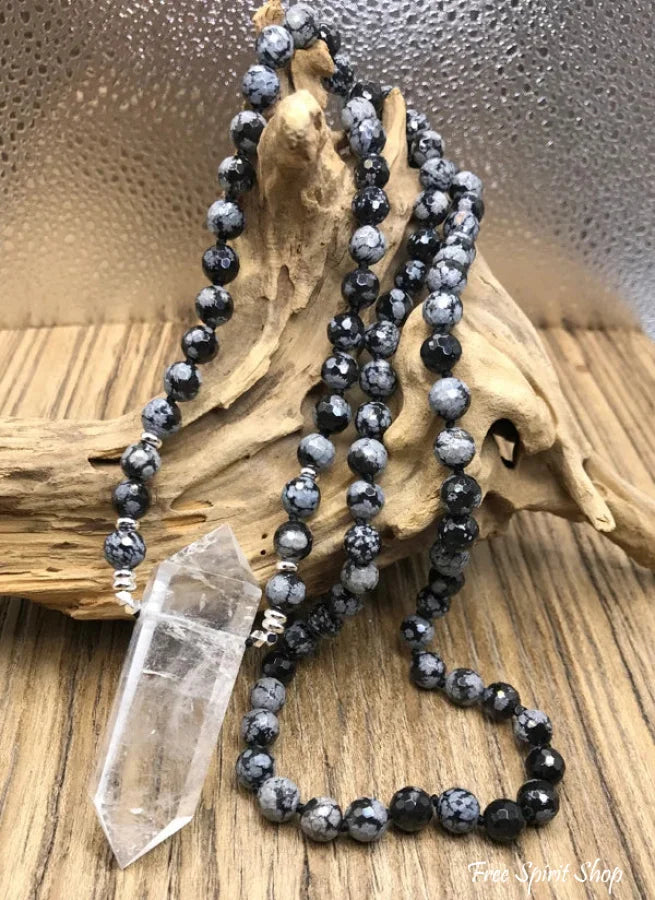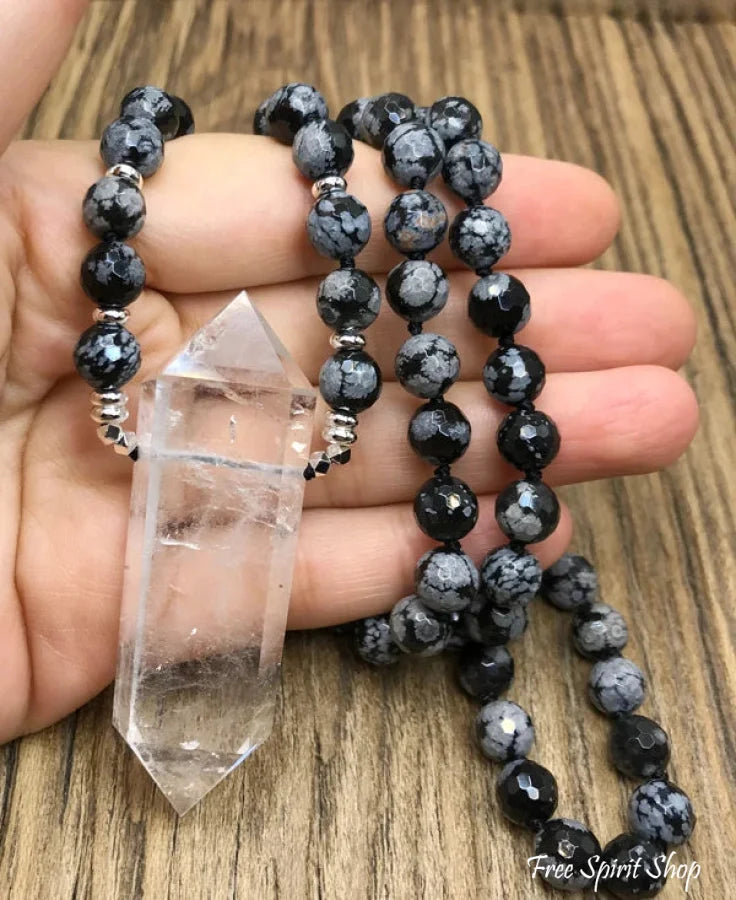 Natural Snowflake Obsidian & Clear Quartz Pendant Necklace
This splendid gemstone bead necklace is carefully handmade with natural Snowflake Obsidian and Clear Quartz. Three lengths to choose from: 30 inches, 40 inches or 108 mala beads. Hand-knotted.
Snowflake Obsidian is a stone of purity. It balances mind body and spirit. Placed on the sacral hara chakra, snowflake obsidian will calm and soothe and allow you to view unhealthy patterns in your own behaviour, thus opening the door to change. It is considered a good detoxification stone.
*Since gemstones are natural materials, stone colors and shape may vary slightly from the picture, making this beautiful handmade item unique just like you!