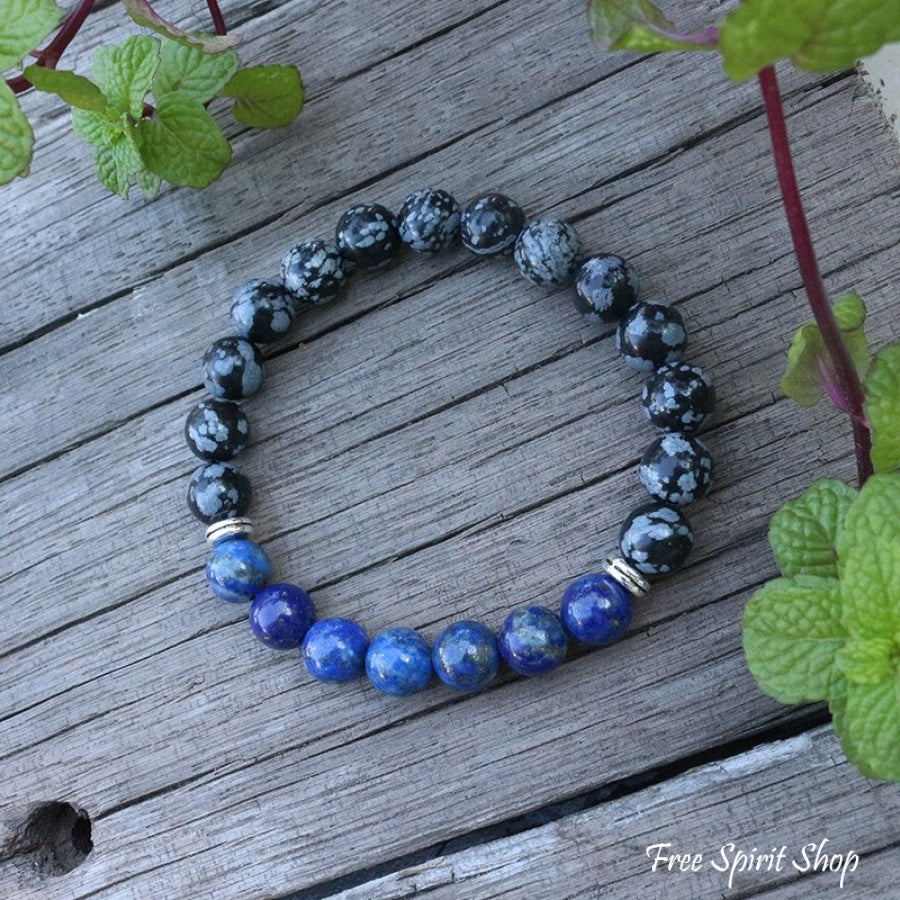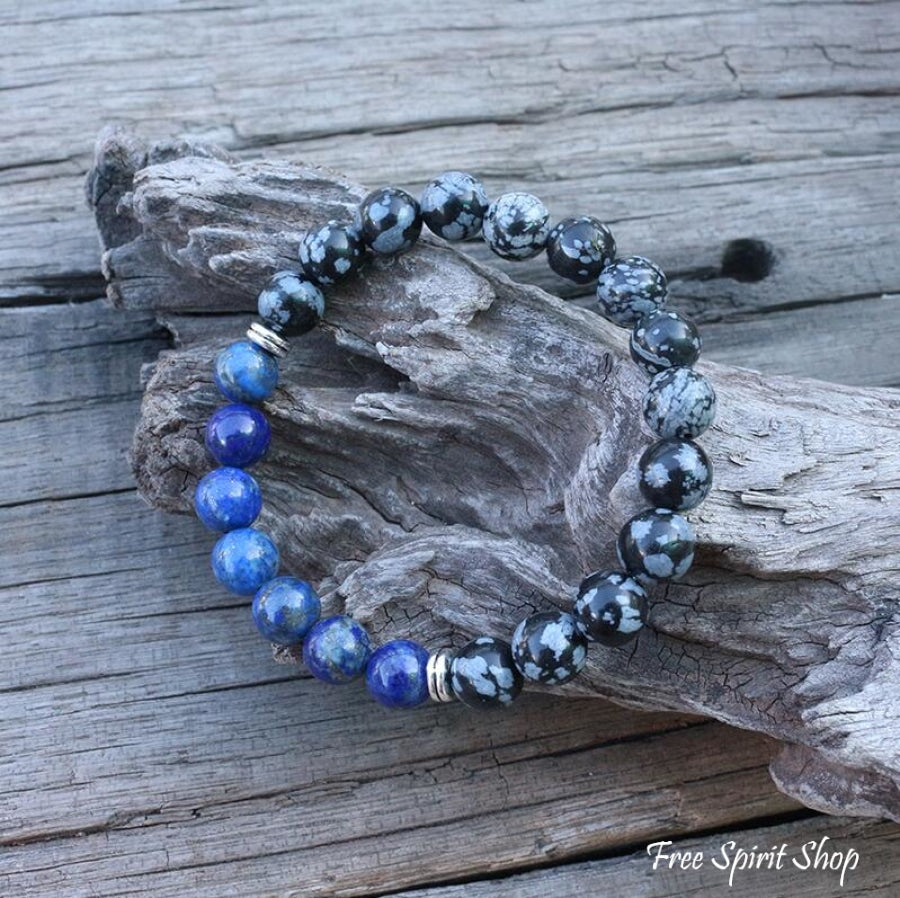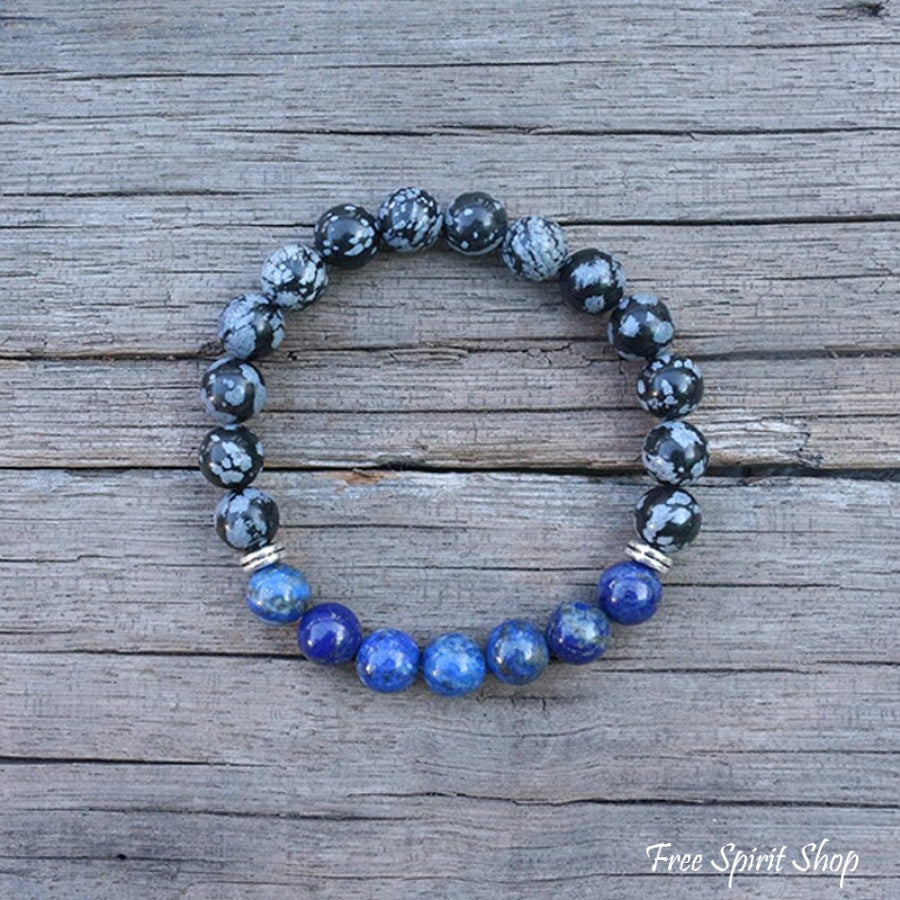 Natural Snowflake Obsidian & Lapis Lazuli Bead Bracelet
These splendid stretch bead bracelet are carefully handmade with natural Snowflake Obsidian and Lapis Lazuli beads. The Snowflake Obsidian and Lapis Lazuli gemstone beads are 8 mm in size. Bracelet size is 19 cm. 
Snowflake Obsidian is a stone of purity. It balances mind body and spirit. Placed on the sacral hara chakra, snowflake obsidian will calm and soothe and allow you to view unhealthy patterns in your own behaviour, thus opening the door to change. It is considered a good detoxification stone.
Lapis Lazuli activates the psychic centers at the Third Eye, and balances the energies of the Throat Chakra. The Brow Chakra, also called the Third Eye, is the center of our perception and command. It directs our sight and everyday awareness of the world. As a protection stone, Lapis Lazuli protects from psychic and physical attacks. It can be used in protection grids, worn, or carried to bring these protection energies.