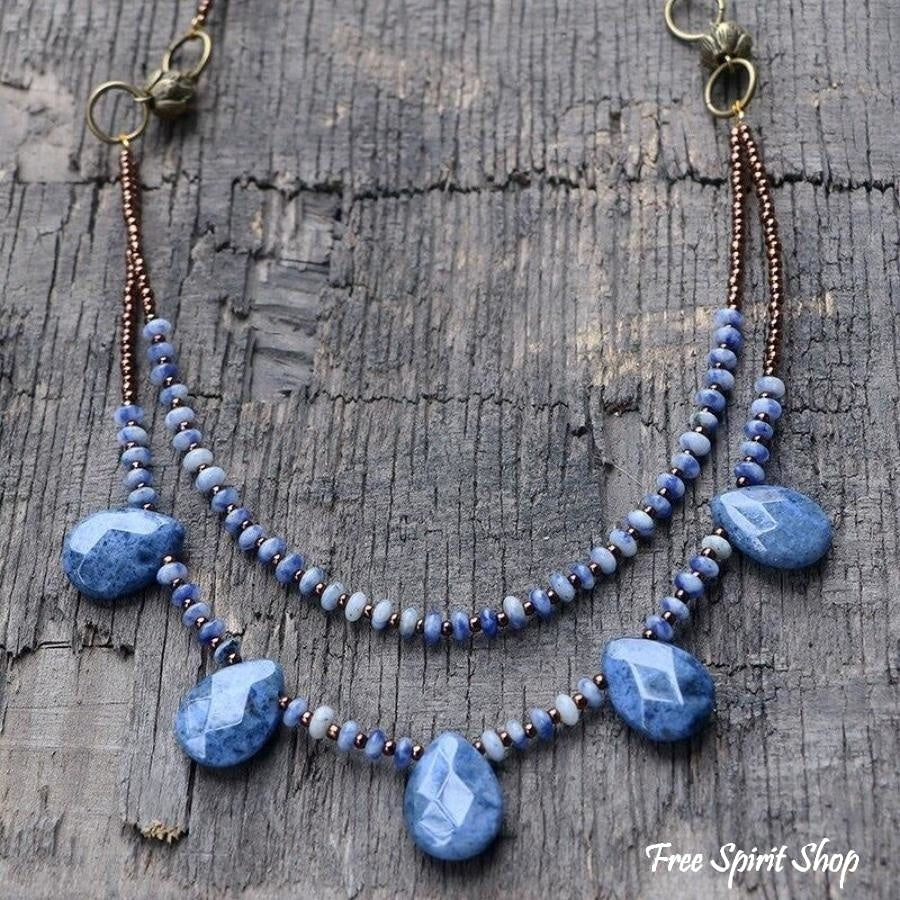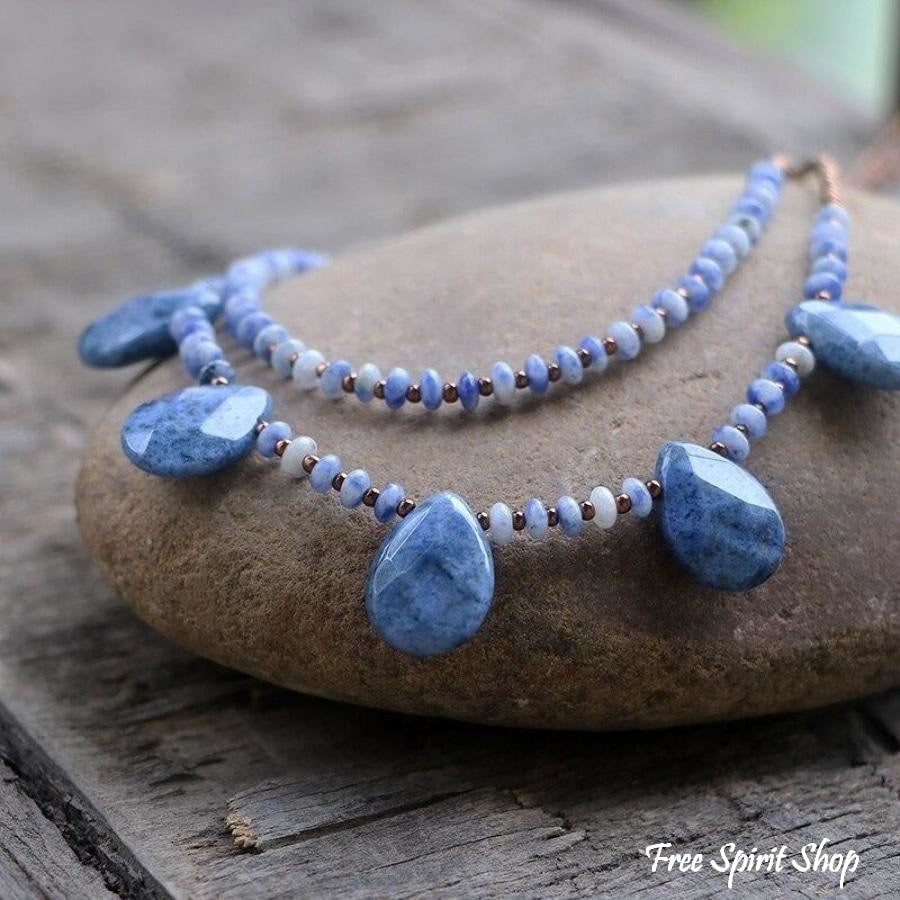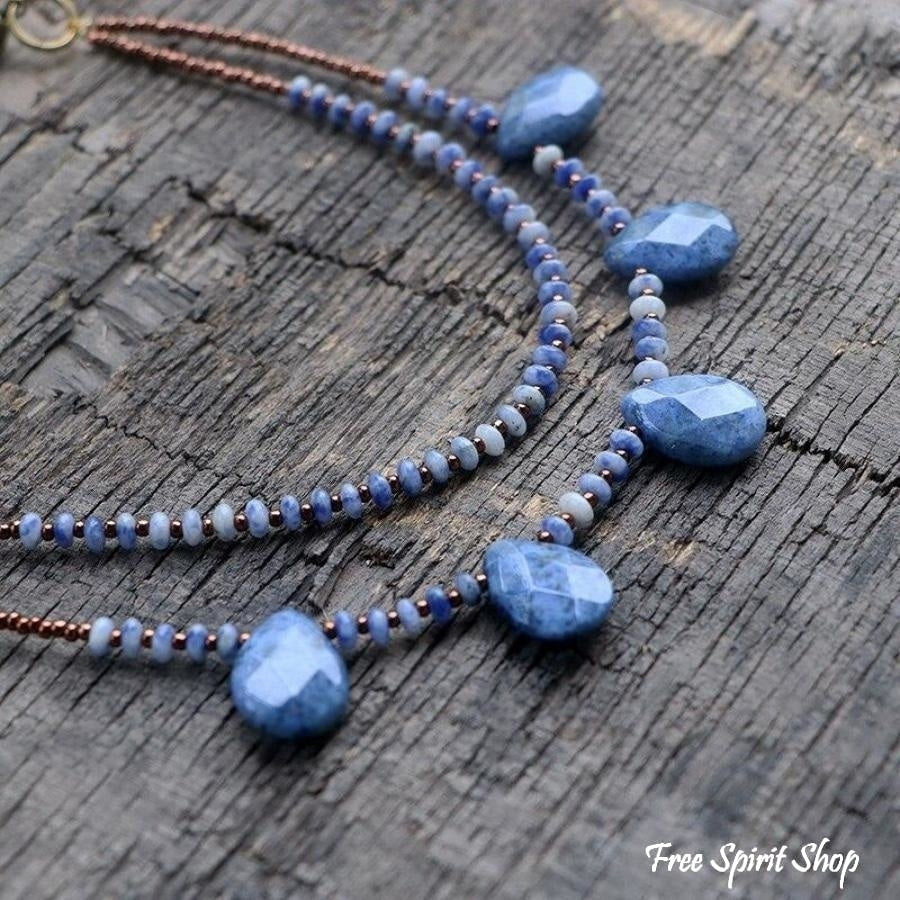 Natural Sodalite Teardrop Beaded Necklace
This splendid two layer beaded necklace is beautifully handmade with natural blue Sodalite tear drop beads and brown seed-beads. Length is about 24 inches (60 cm). 
Sodalite encourages rational thought, objectivity, truth and intuition, along with verbalisation of feelings. Sodalite brings emotional balance and calms panic attacks. It enhances self-esteem, self-acceptance and self-trust. Sodalite balances the metabolism, boosts the immune system and overcomes calcium deficiencies.
Since gemstones are natural materials, stone colors and shapes may vary slightly from necklace to necklace, making our beautiful handmade items one of a kind (just like you ♡)