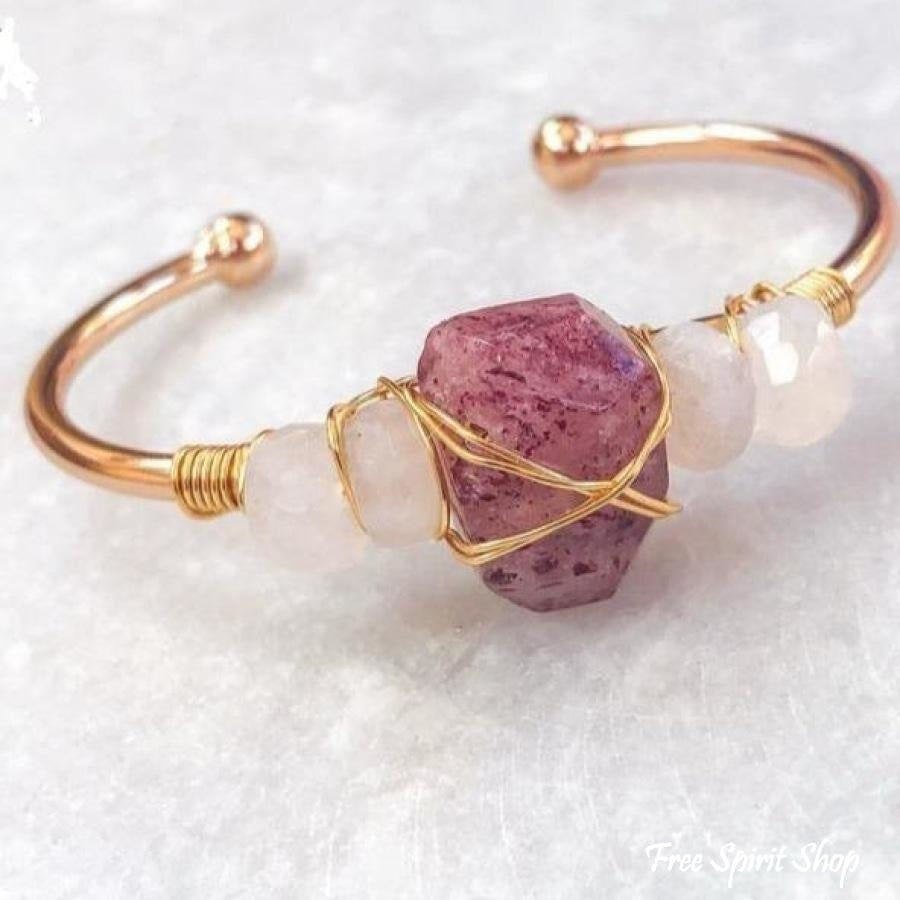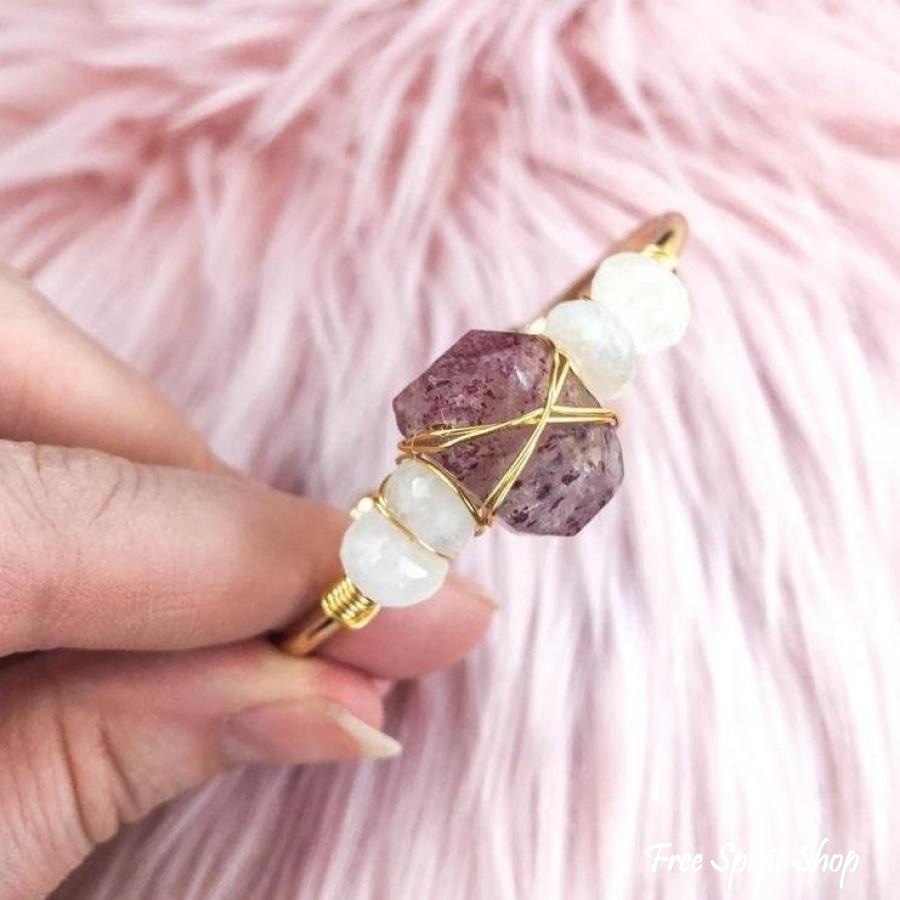 Natural Strawberry Quartz & Moonstone Cuff
This splendid gemstone cuff is carefully handmade with natural Strawberry Quartz and Moonstone gemstones. It is adjustable to your wrist size. 
Quartz crystals are known as "master healing crystals," crystals that can be used to heal any condition that they are needed for. Because of their unique power to take on the energy of any situation, quartz crystals are one of the single most beneficial stones that you can introduce into your life for purposes of healing. Quartz crystals are said to stimulate the immune system and help with physical energy and resiliency in the face of sickness.
A stone for new beginnings, Moonstone is a stone of inner growth and strength. It soothes emotional instability and stress, and stabilises the emotions, providing calmness. It helps balancing the Sacral, Crown and Third-Eye Chakras. It is said to have the power to grant wishes. Moonstone is also the stone of love and eroticism, stimulating the kundalini energy and carnal desires. It is the ultimate fertility crystal. Moonstone cleanses and dispels negativity from all the chakras, and provides supplemental energy and support in balancing the physical, emotional, and intellectual bodies.
*Since gemstones are natural materials, stone colors and shape may vary slightly from the picture, making this beautiful handmade item unique just like you!