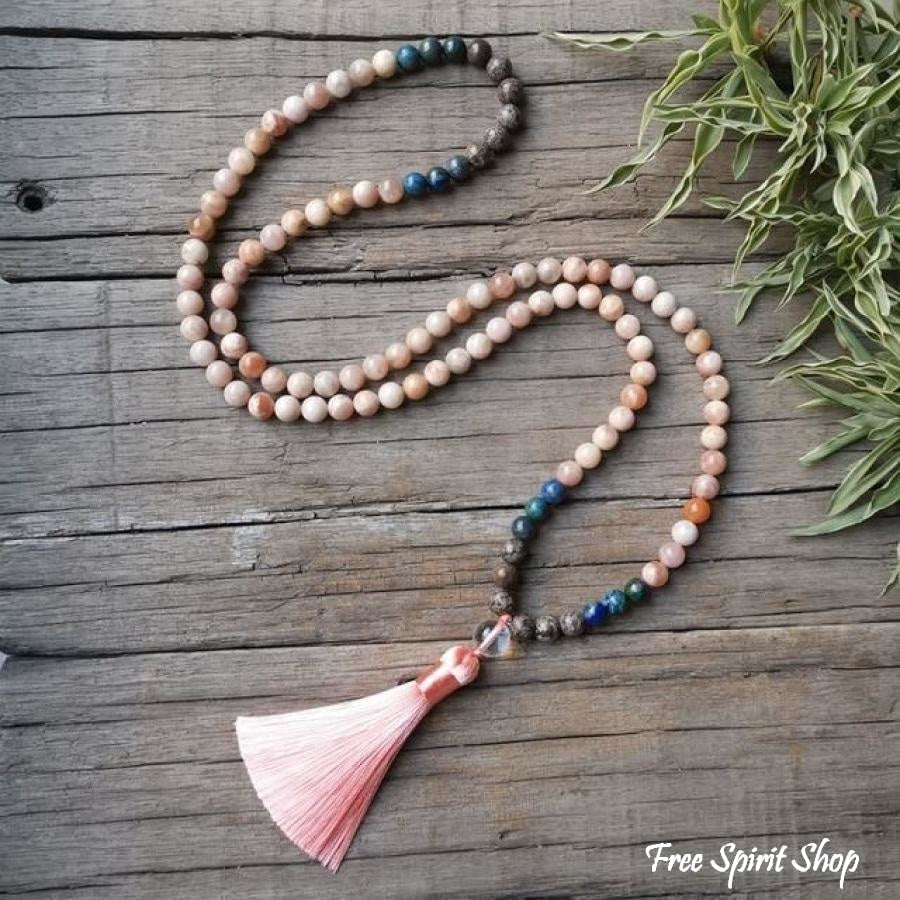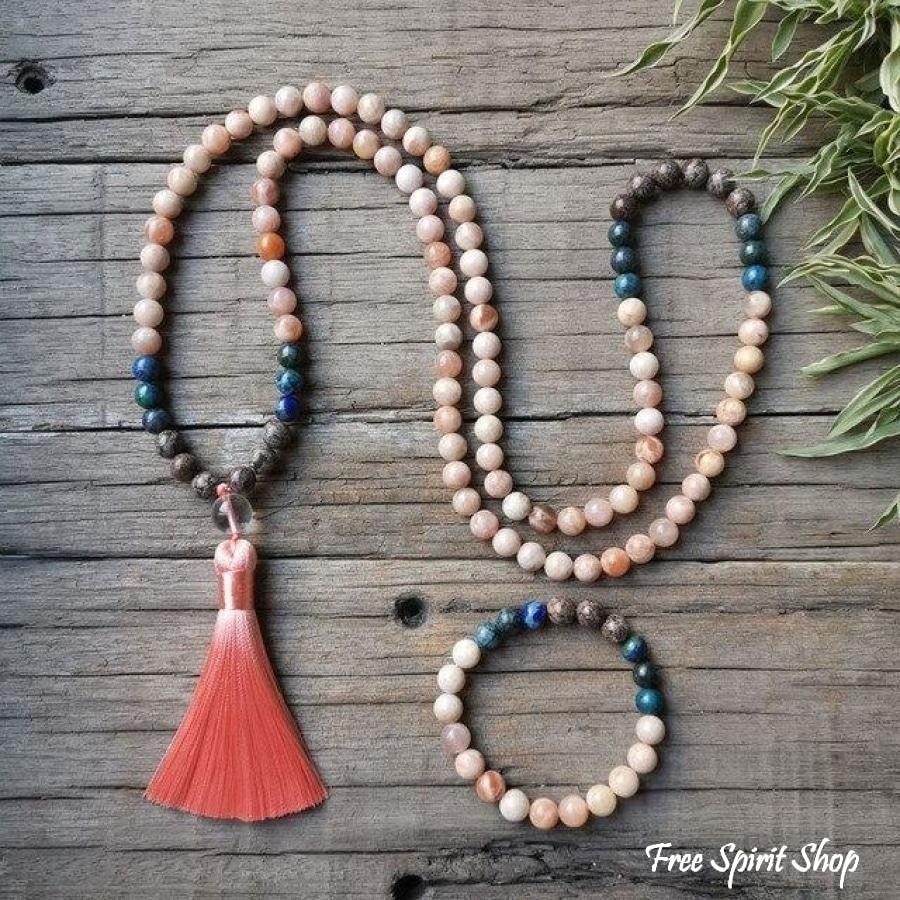 Natural Sunstone & Chrysocolla Mala Bead Necklace / Bracelet
This splendid mala prayer bead necklace / bracelet is carefully handmade with 108 natural Sunstone and Chrysocolla gemstone beads. Your mala can be worn as a necklace or used for meditation. The beads are 8 mm. Length of the necklace is about 35 inches (91 cm). Bracelet length is about 18.5 cm. Make your selection between the necklace, the bracelet or the set in the dropdown menu above.
Sunstone is a gemstone that promotes positive energies and joy. It brings light into dark thoughts, clears negative energy and bring mental clarity. Sunstone is a gentle healing stone that promotes a warm and positive mindset while boosting self-esteem and vitality. It is a natural anti-depressant.
Chrysocolla is a communication stone.  Soothing vibrations balance out emotional highs and lows. Its very essence is devoted to expression, empowerment and teaching. It discharges negative energies, calms, and allows truth and inner wisdom to surface and be heard. A peaceful stone, it emphasizes the power of our words and actions.
Malas are used for keeping count while reciting, chanting, or mentally repeating a mantra or the name or names of a deity. This sādhanā (practice) is known in Sanskrit as japa. Malas are typically made with 18, 27, 54 or 108 beads.
*Since gemstones are natural materials, stone colors and shape may vary slightly from the picture, making this beautiful handmade item unique just like you!