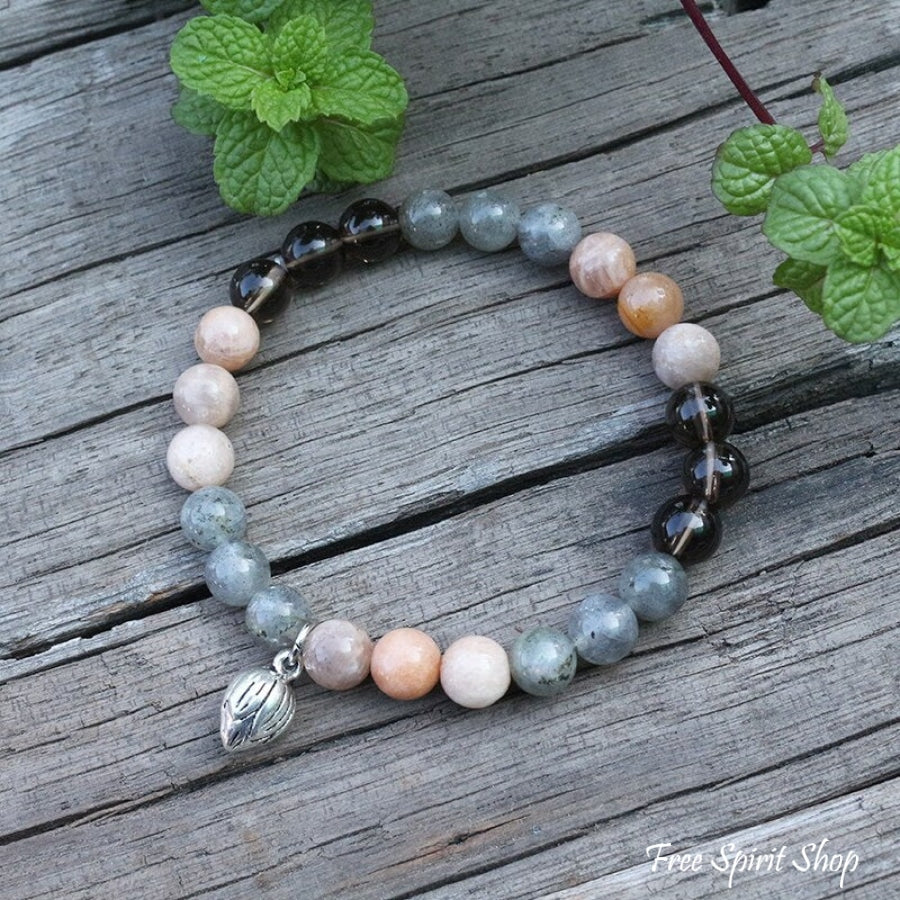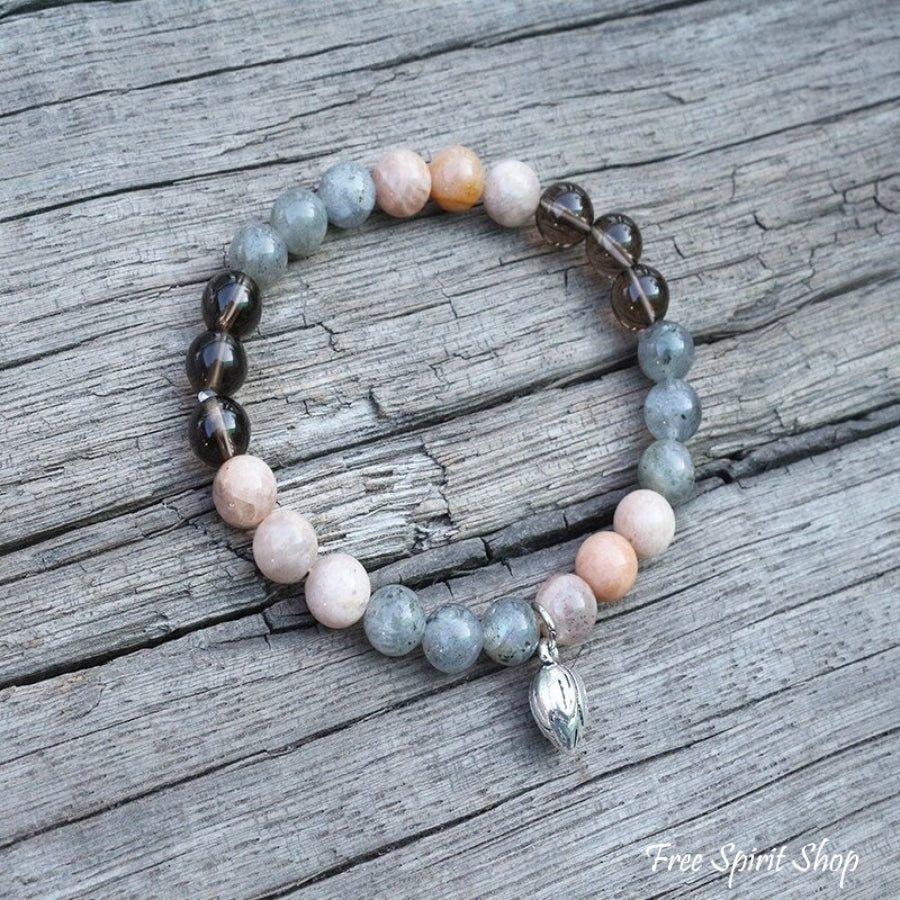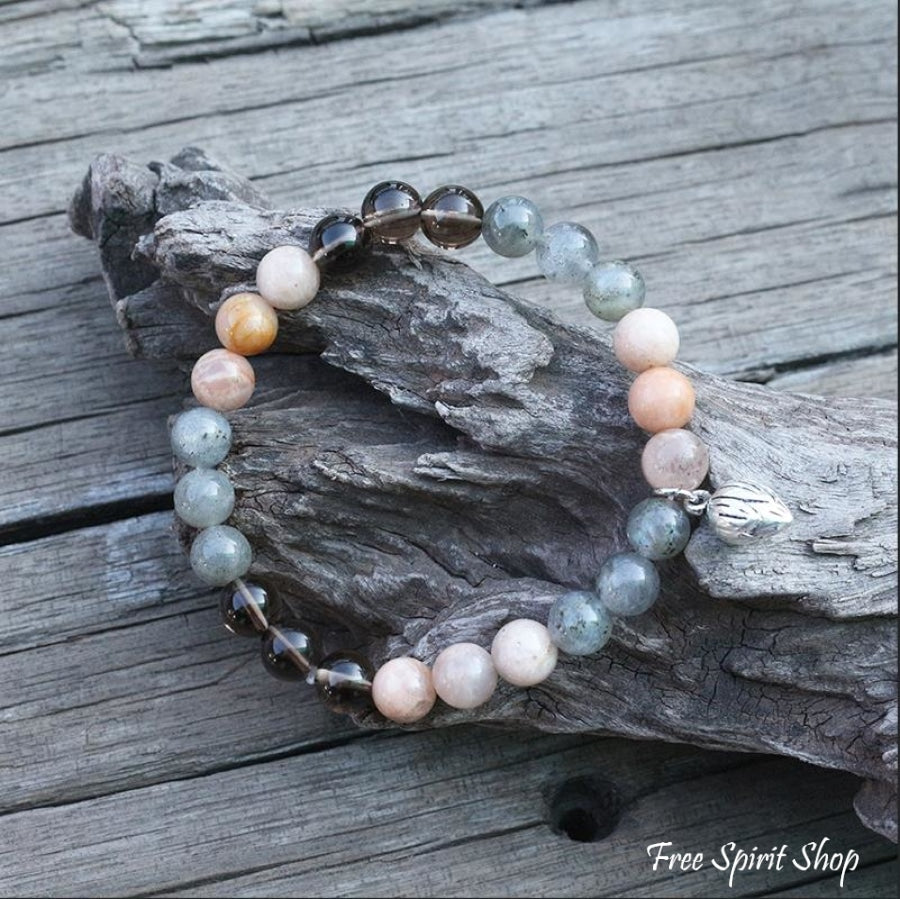 Natural Sunstone Labradorite & Smokey Quartz Bead Bracelet
This splendid stretch bead bracelet is carefully handmade with natural Sunstone, Labradorite and Smokey Quartz gemstone beads. The beads are 8 mm and this gemstone bead bracelet is mounted on elastic. Bracelet length is about 18.5 cm. 
Sunstone is a gemstone that promotes positive energies and joy. It brings light into dark thoughts, clears negative energy and bring mental clarity. Sunstone is a gentle healing stone that promotes a warm and positive mindset while boosting self-esteem and vitality. It is a natural anti-depressant.
Labradorite is the most powerful protector of the mineral kingdom, creating a shielding force throughout the aura and strengthening natural energies from within. It protects against the negativity and misfortunes of this world, and provides safe exploration into alternate levels of consciousness and in facilitating visionary experiences from the past or the future.