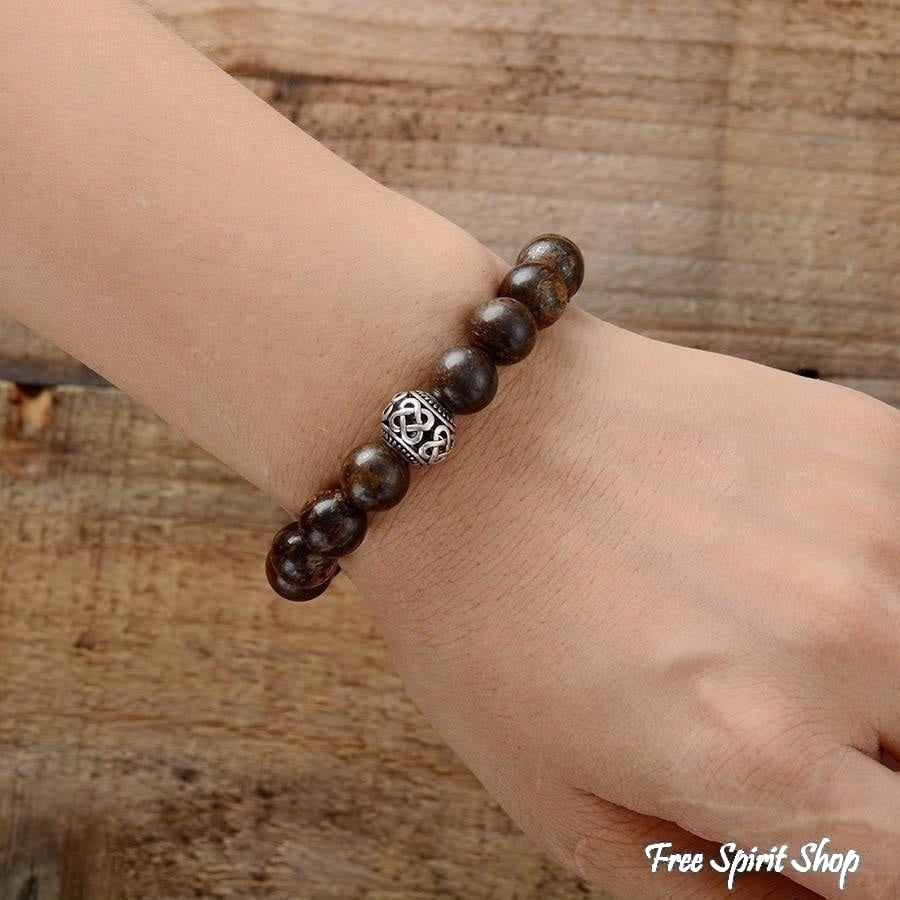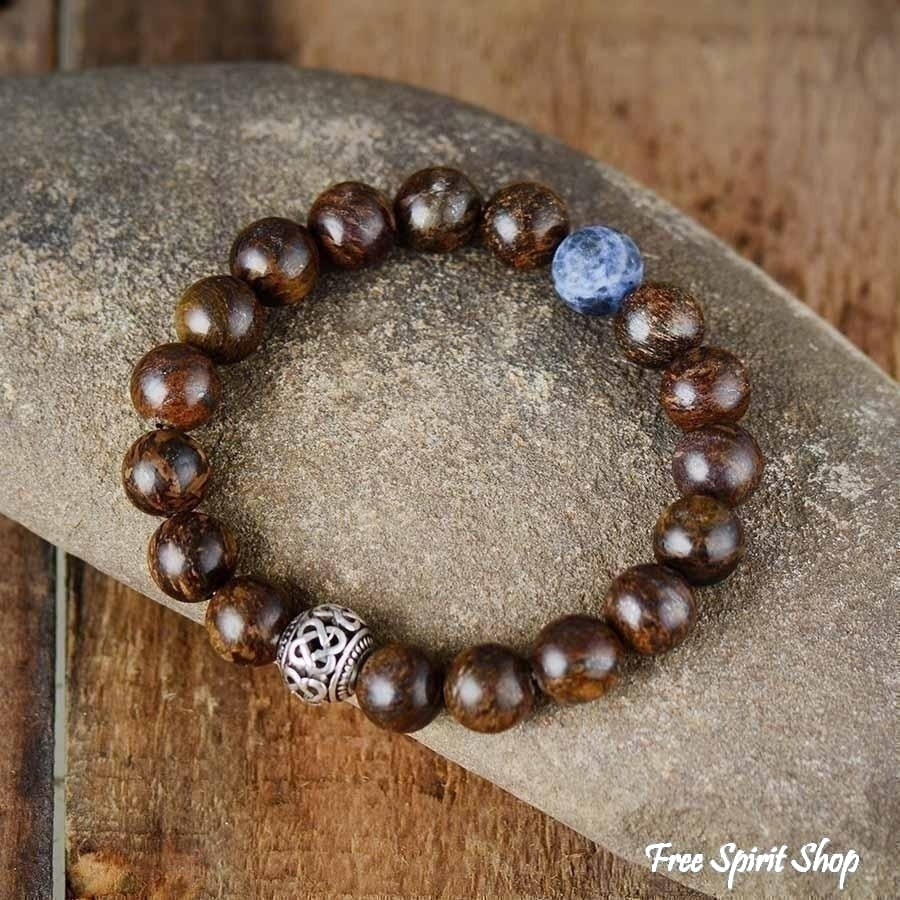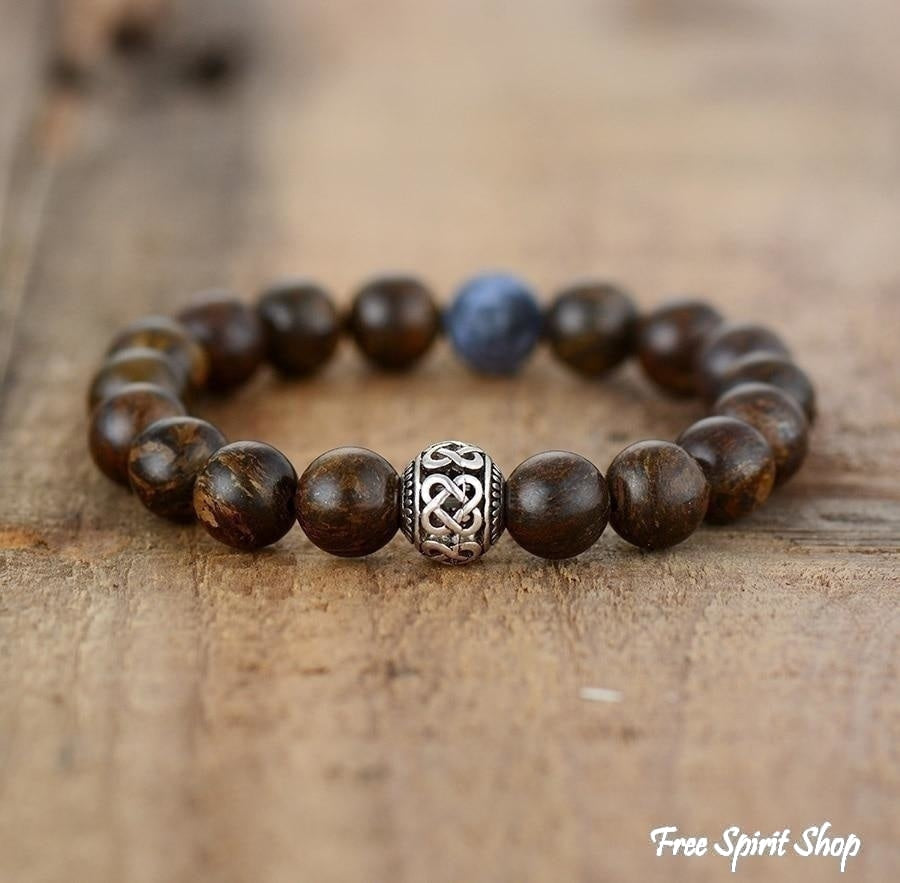 Natural Tibetan Bronzite Bead Bracelet
Bring confidence and courage in your life with this splendid natural Bronzite bead bracelet. It features a beautiful Tibetan wheel charm. Two sizes available: 18 cm (woman size) and 19.5 cm (men size). It is mounted on elastic.
The Bronzite crystal healing properties are very protective and grounding, the key elements to restoring harmony, the beautiful balance between mind, body, and soul. A protective warrior stone, the Bronzite crystal meaning is associated with boosting self-confidence and infusing the spirit with the courage to follow through on actions. When it comes to life's biggest challenges, the Bronzite crystal gives you the courage and self-confidence to take the ups and downs of life in stride.