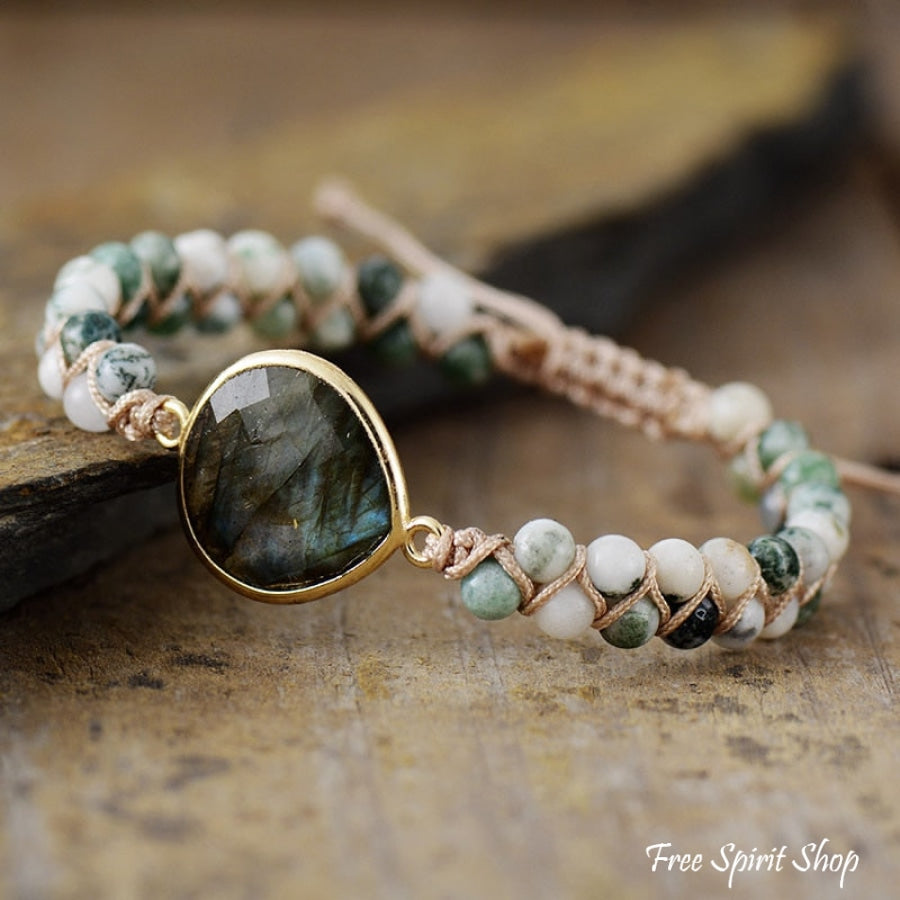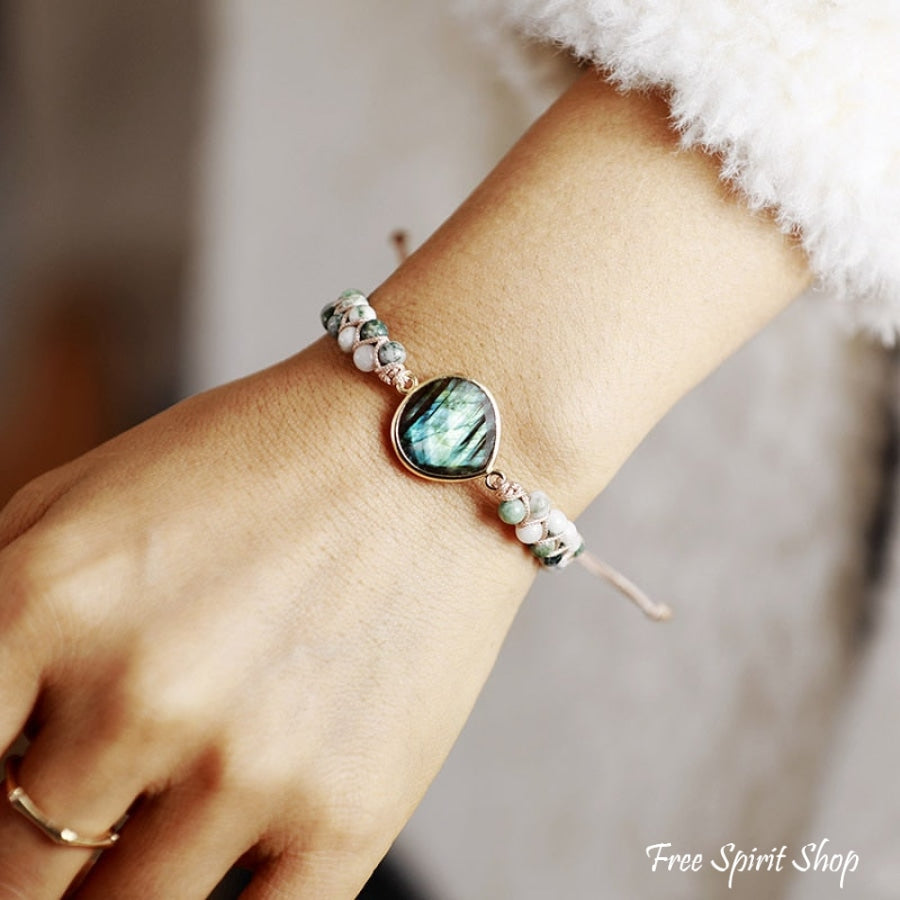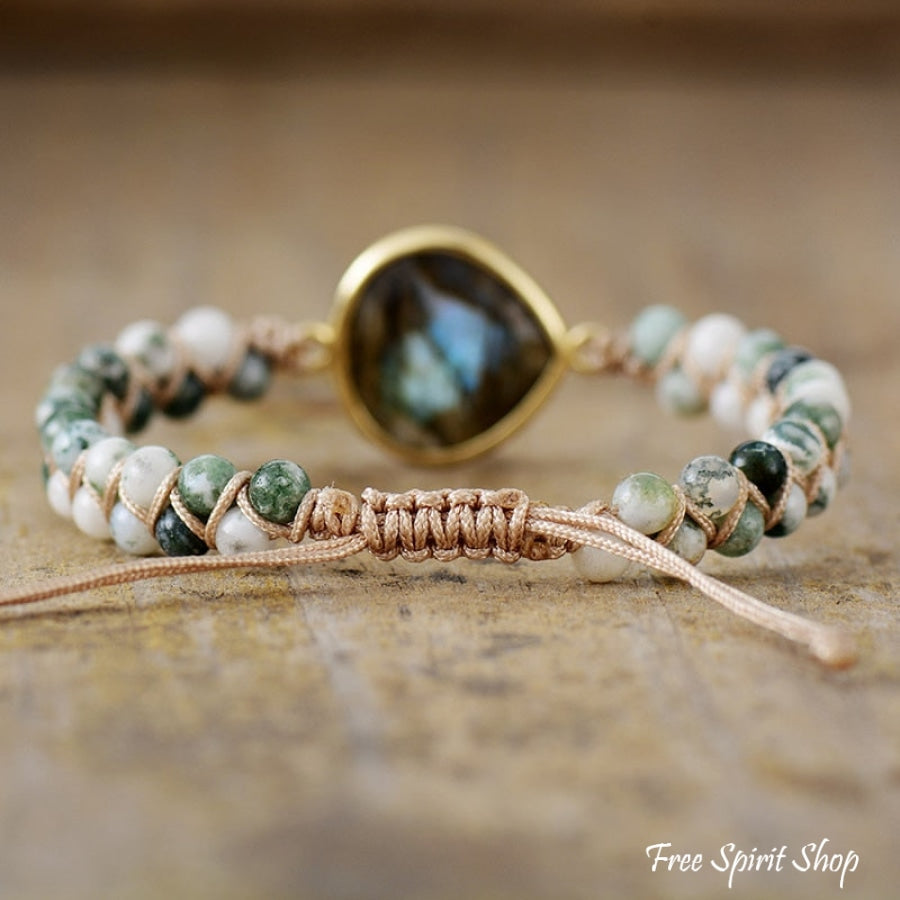 Natural Tree Agate & Labradorite Braided Bead Bracelet
This splendid bracelet is carefully handmade with natural Tree Agate and Labradorite gemstones. Two sizes available: small-medium (6-10 inches or 17cm) and medium-large (7-11 inches or 19cm). Each bracelet is fullly adjustable.
Labradorite is the most powerful protector of the mineral kingdom, creating a shielding force throughout the aura and strengthening natural energies from within. It protects against the negativity and misfortunes of this world, and provides safe exploration into alternate levels of consciousness and in facilitating visionary experiences from the past or the future. 
Agate is an excellent stone for rebalancing and harmonising body, mind and spirit.  It cleanses and stabilises the aura, eliminating and transforming negativity.  Agate enhances mental function, improving concentration, perception and analytical abilities.  It soothes and calms, healing inner anger or tension and creates a sense of security and safety.