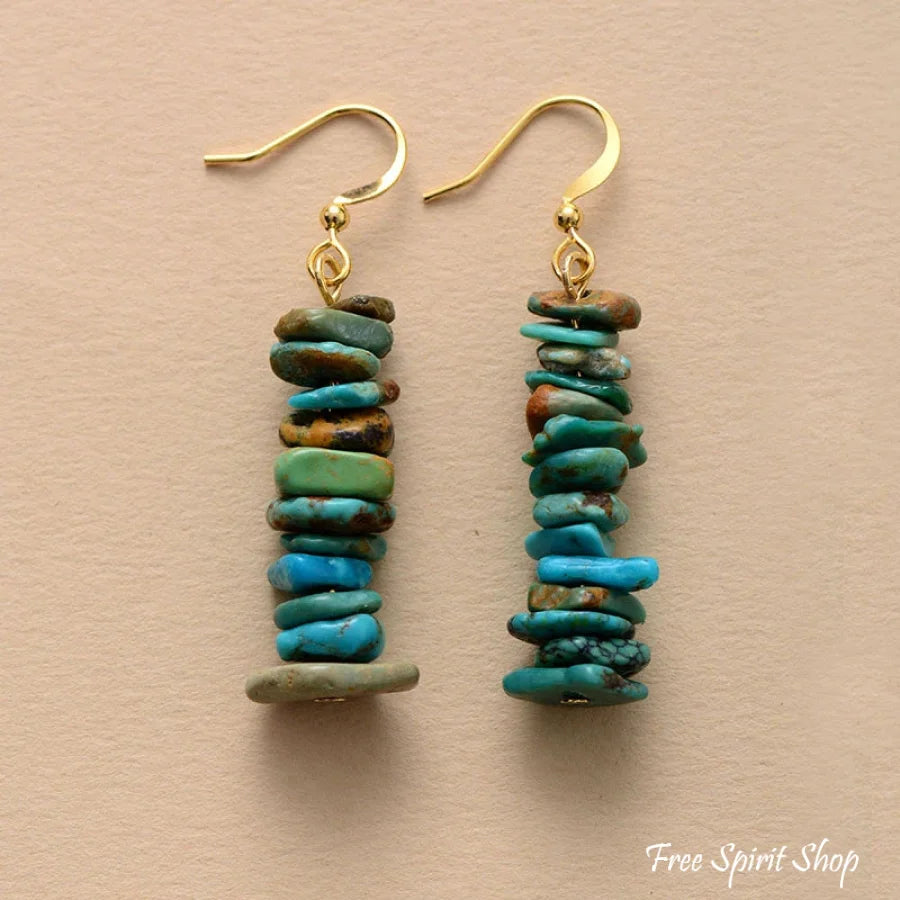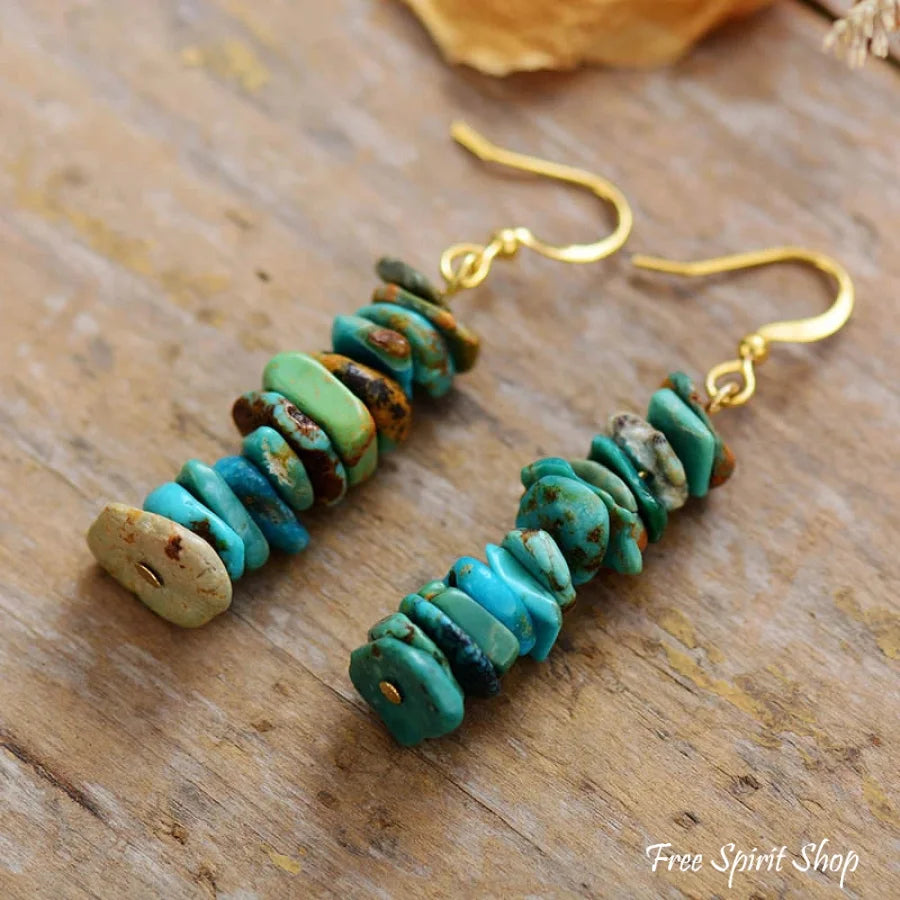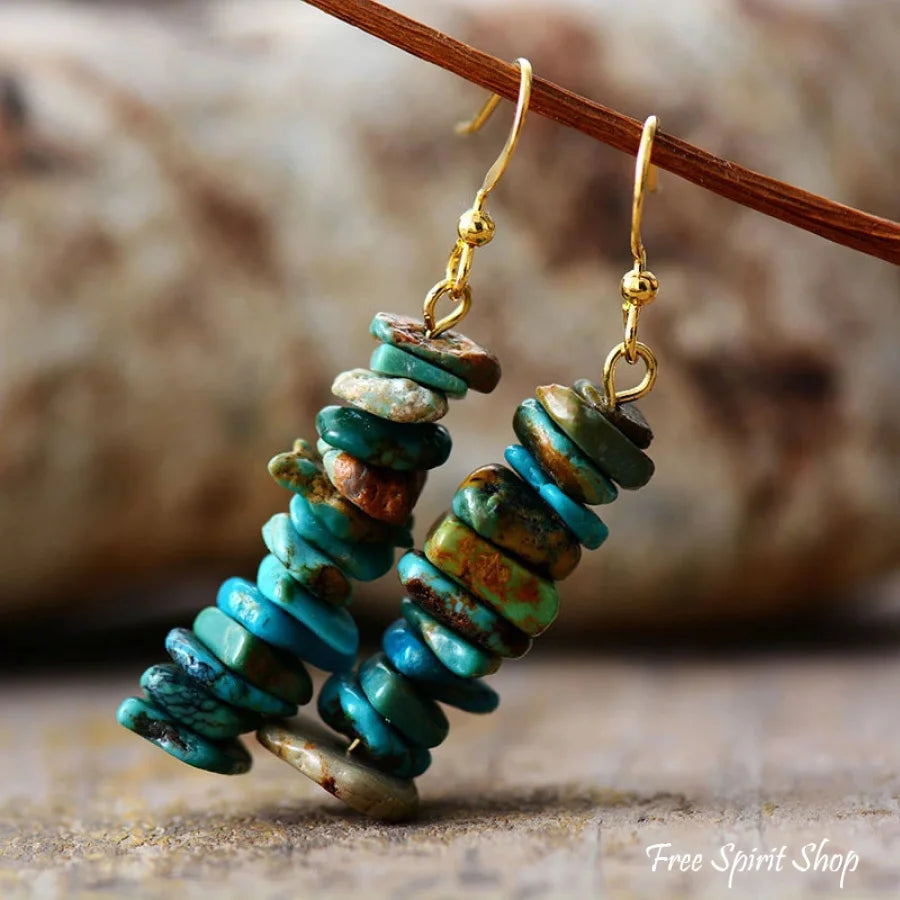 Natural Turquoise Gemstone Earrings
These wonderful earrings are beautifully handmade with natural Turquoise stones. Length is around 4 cm. 
Turquoise has been used as a purification stone. It dispels negative energy and clears electromagnetic smog. This gemstone also provides protection against environmental pollutants. It balances and aligns all the chakras, attuning the physical body to the spiritual.
Since gemstones are natural materials, stone colors and shapes may vary slightly from earring to earring, making our beautiful handmade items one of a kind (just like you ♡)