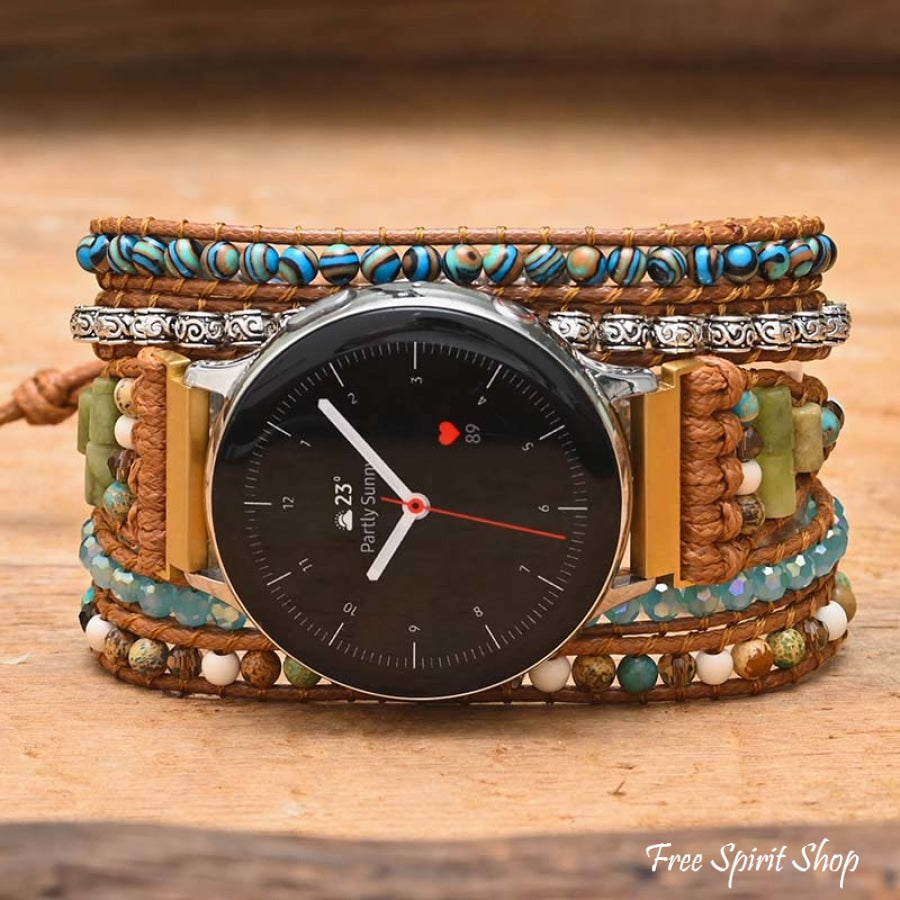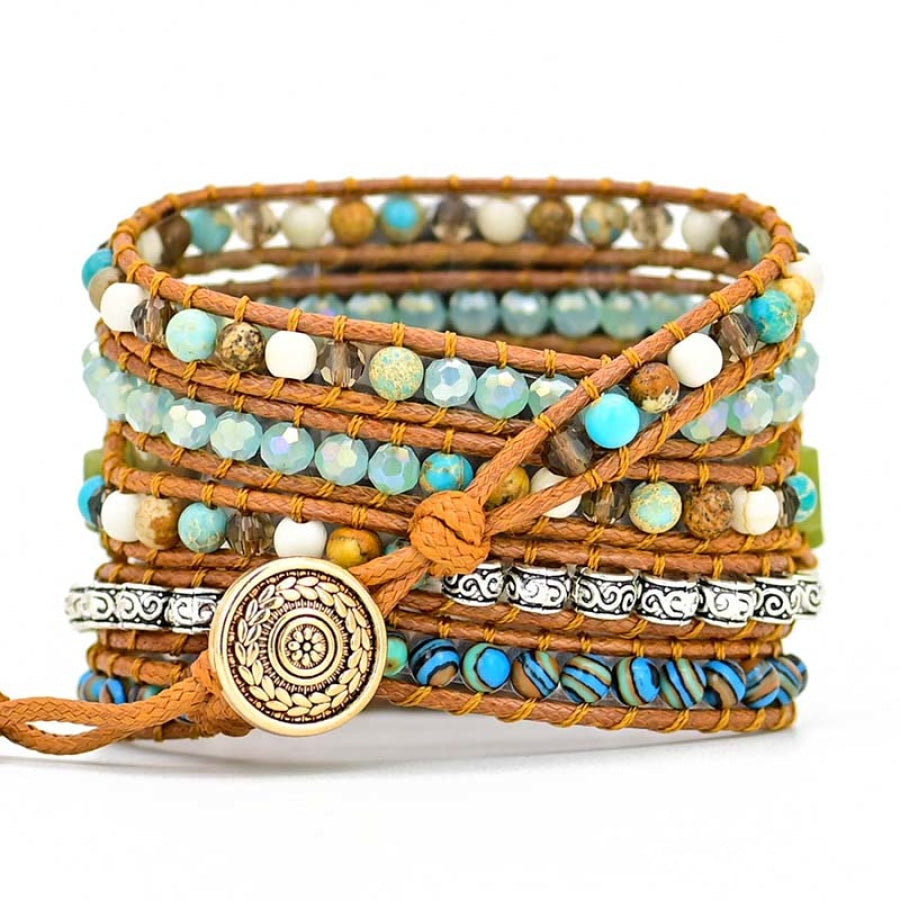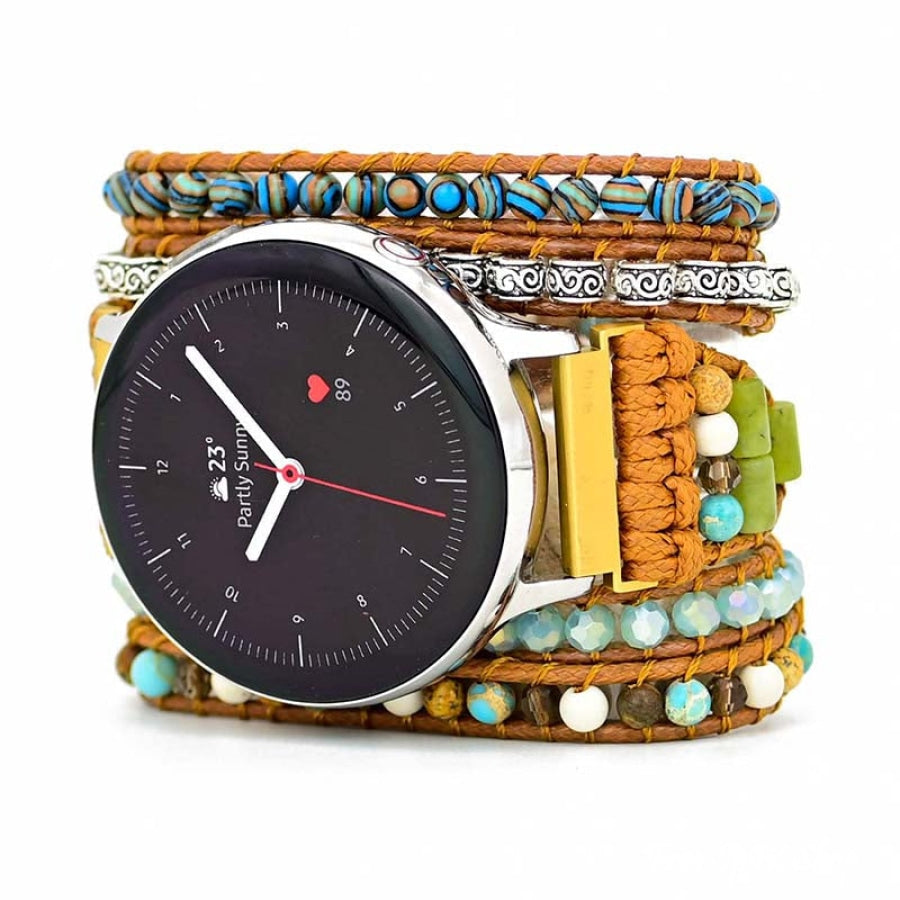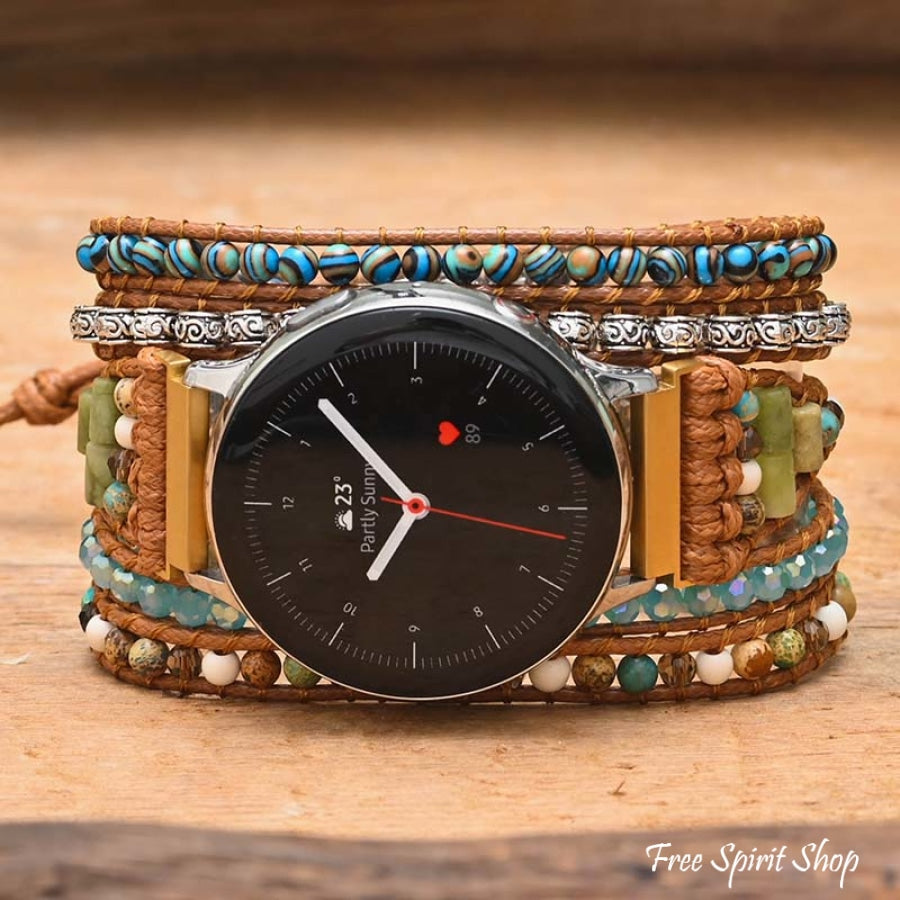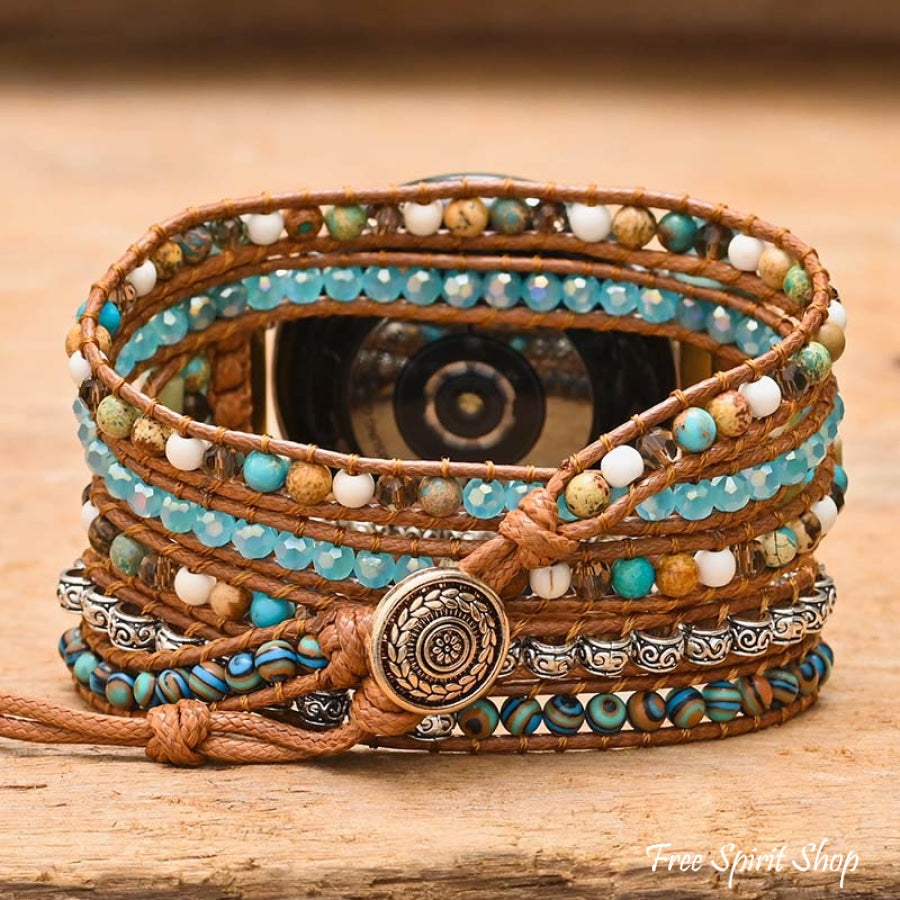 Natural Ocean Jasper Samsung / Garmin Watch Band
Size:
Small: 5.5-6.3 inch wrist
This splendid Samsung band is beautifully handmade with Jasper stone and mixed beads. Three sizes available: small, medium, large and each size is adjustable. Vegan friendly!
Also compatible with Garmin, Fossil and more smartwatches!
Pick your wrist size and watch connector size.
Samsung Galaxy 4 & 5 compatible with:
Samsung Galaxy 4

Samsung Galaxy 5
18mm compatible with:
Fossil Gen 4 - Venture HR
Fossil Gen 5E
Fossil Gen 6 (Womens)
Fossil Gen 6 - Stella
Fossil Sport 41mm
Garmin Forerunner 255S, Music
Garmin Venu 2S
Garmin Vivoactive 4S
Garmin Vivomove 3S
20mm compatible with:
Garmin Forerunner, 55, 245, 645
Garmin Move Style, Move Luxe
Garmin Venu, Venu 2 Plus
Garmin Venu Sq
Garmin Vivoactive 3, Venu, Trainer, Music
Garmin Vivomove 3
Garmin Vivomove HR 
Garmin Vivomove Sport
Garmin Vivomove Style
Samsung Galaxy Watch 3 (41mm)
Samsung Galaxy Active and Active 2 (40mm, 44mm)
Samsung Galaxy Watch (42mm)
Samsung Gear S2 Classic,
Samsung Gear Sport 
Samsung 

Galaxy Watch 4

Fossil Q Glazer
22mm compatible with:
Garmin Darth Vader/ First Avenger
Garmin Fenix Chronos
Hero Legacy 45mm
Garmin Runner 255
Garmin Vivoactive 4 (not compatible with the 4S)
Garmin Venu 2
Samsung Galaxy Watch 3 (45mm)
Samsung Galaxy Watch (46mm)
Samsung Gear S3 Classic, Frontier
Fossil Gen5 Carlyle / Julianna / Garret / Carlyle HR
Fossil Hybrid Smartwatch HR
Fossil Hybrid Smartwatch Neutra
Fossil Men's Gen4 Explorist HR
Fossil Sport 43mm
Xiaomi Color Watch
LG W100, LG W110, LGW150