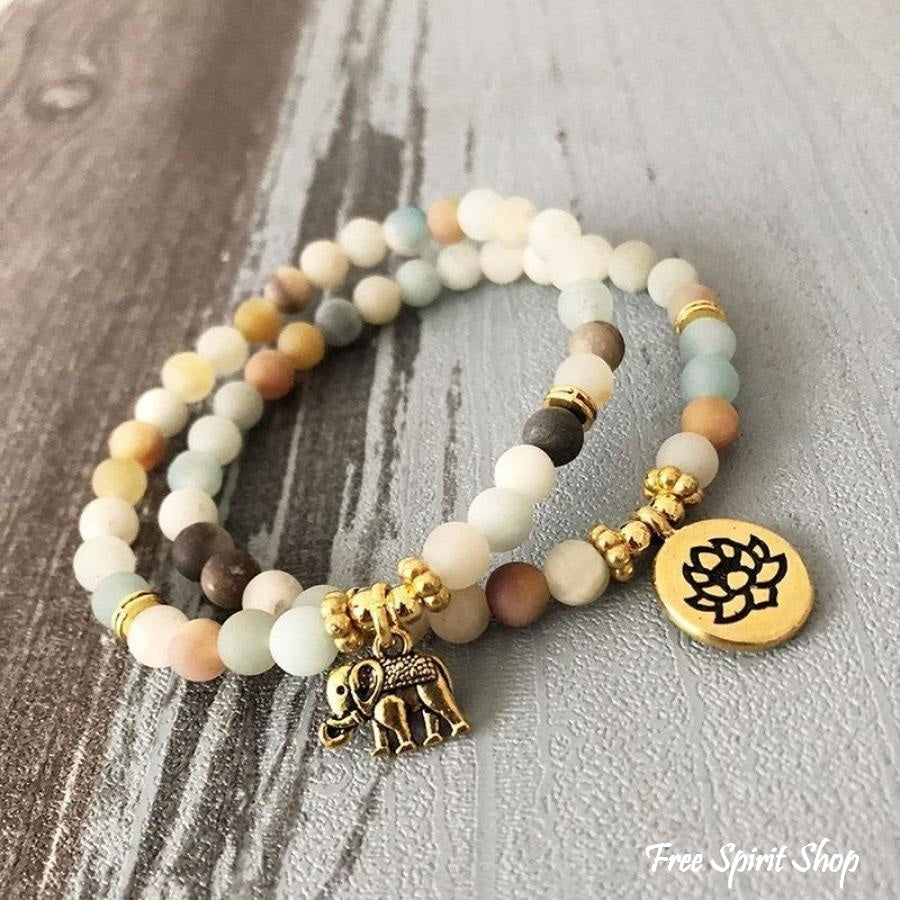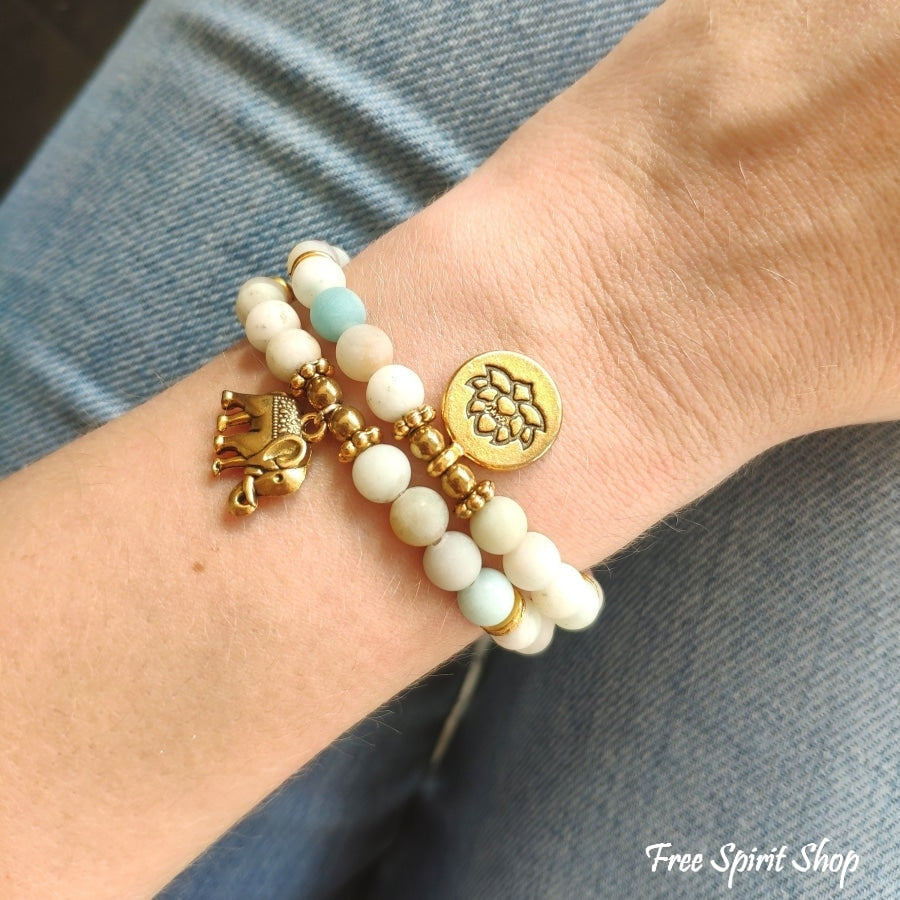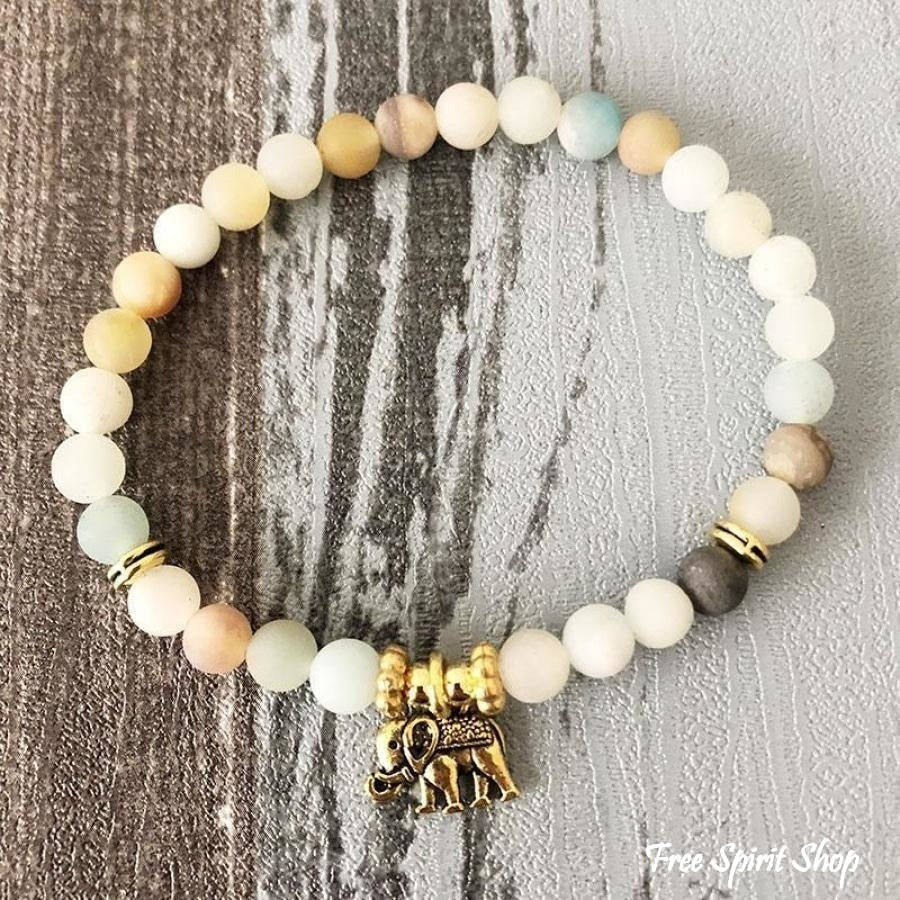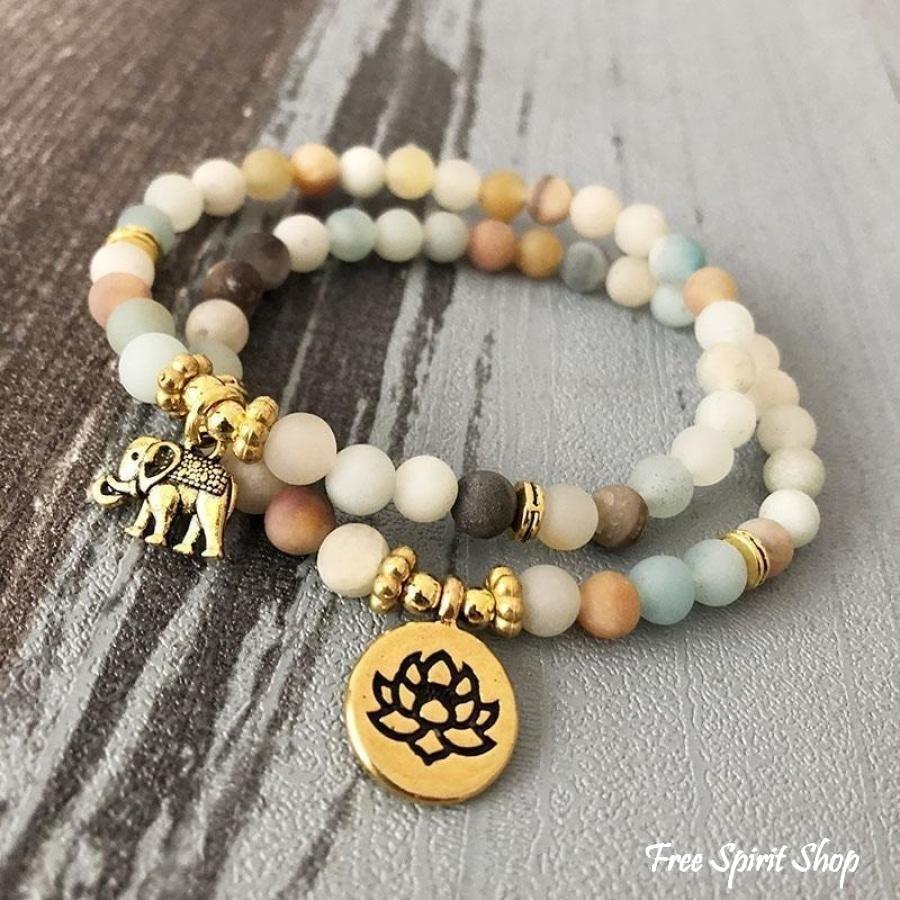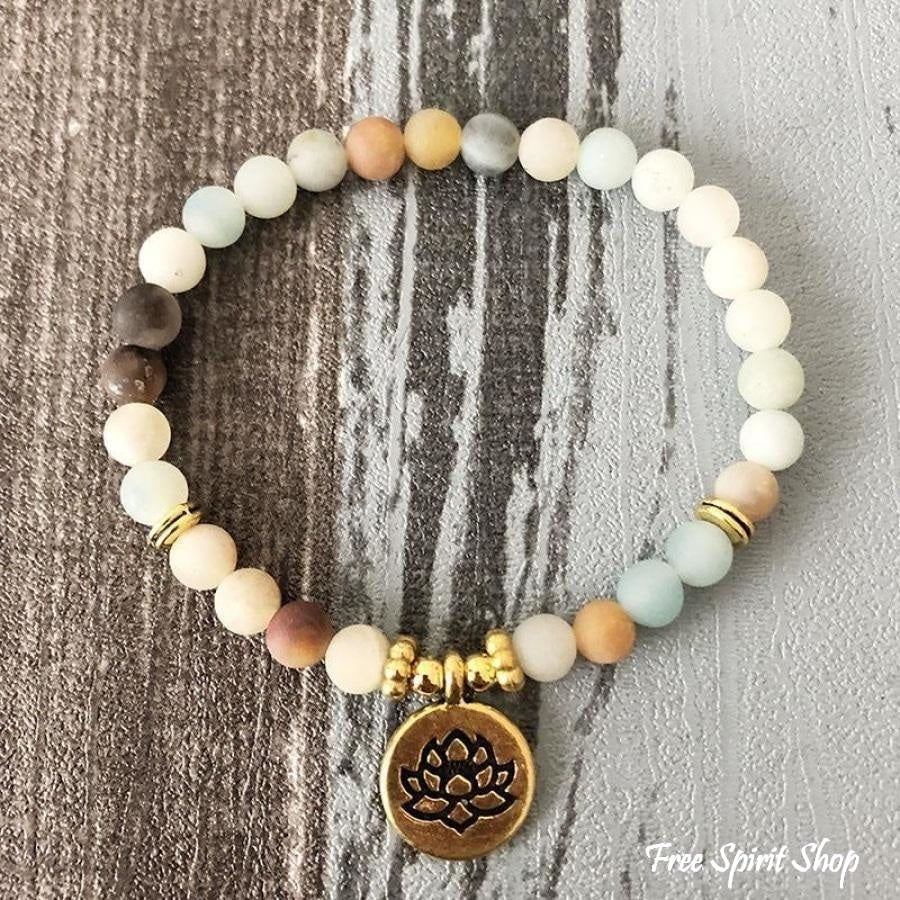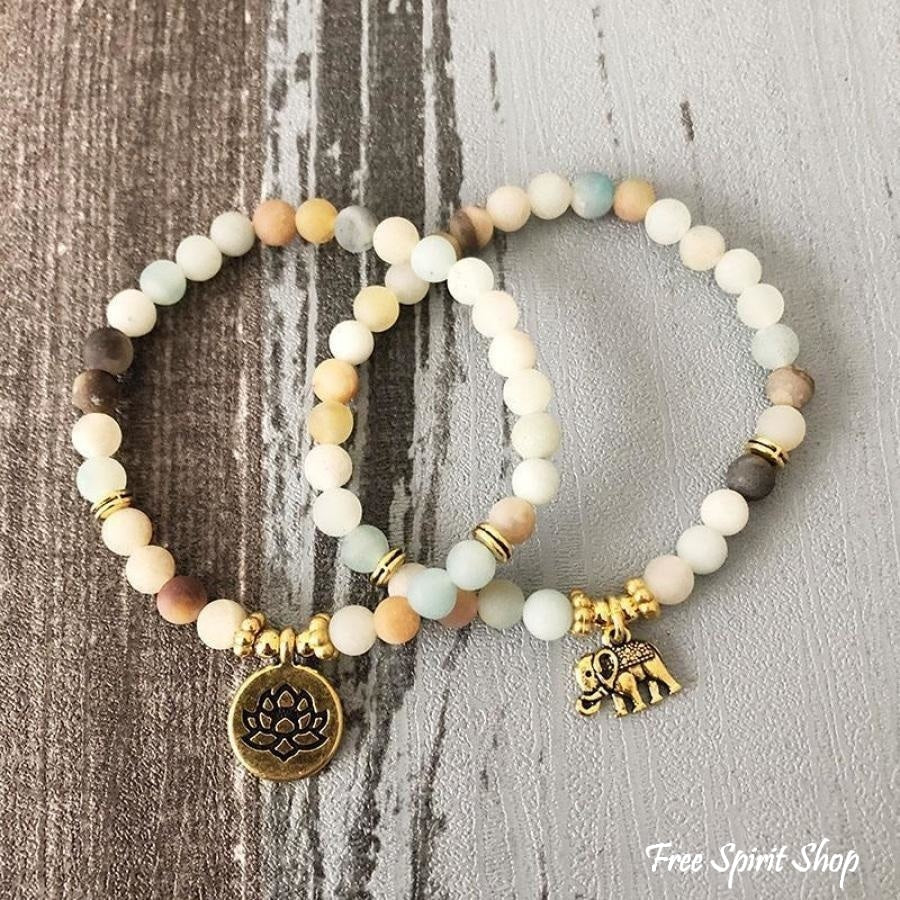 Set of 2 Natural Amazonite Mala Bead Bracelets
Amazonite is a soothing stone. Wear it and you will immediately feel a sense of inner peace and balance. It possesses a powerful energy, like the river of which it bears the name, but it is nevertheless capable of taming and calming negativity and anger. 
These splendid mala bracelets are carefully handmade with natural Amazonite gemstone beads. One of the bracelet carries a beautiful elephant charm symbolizing good luck and good fortune while the other bracelet carries the spiritual charm of your choice: Lotus Flower, Buddha or Ohm symbol, in bronze or silver color. The Amazonite beads are 6 mm in diameter. Don't forget to pick the size of your bracelet!
Amazonite is a mint green to aqua green stone said to be of truth, honor, communication, integrity, hope, and trust. It is said to enhance intuition, psychic powers, creativity, intellect, and psychic ability. Amazonite is often associated with the throat chakra, and as such, said to be beneficial to communication. It is also associated strongly with the third eye chakra. It is said to align the physical and astral bodies. It is noted mystically to lessen stress and self-defeating behaviors by calming and building self-esteem. Amazonite is believe in crystal healing to heal emotional disturbances and the after effects of emotional trauma.
The elephant is generally considered a symbol of good luck and the animal is a symbol of good fortune. Elephants in Asia are symbolizing a kind of divinity and benevolence and that is why in the recent Asia there are still religious ceremonies where offering is made to the elephants, they wash them and anoint them with special oils and pigments so that the community be blessed with good will. They also symbolize wisdom, loyalty, strength, fidelity and longevity.