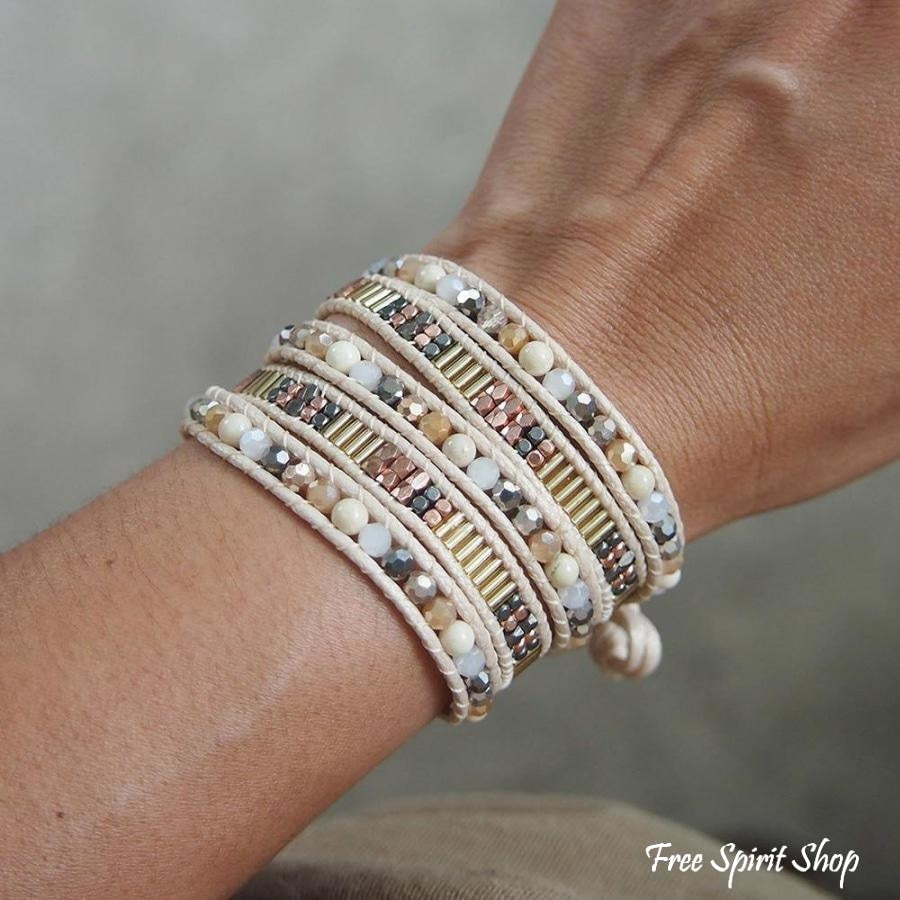 Snowy Agate Beige Beaded Wrap Bracelet
This splendid 5 layer gemstone wrap bracelet is carefully handmade with natural Agate beads and a mix of crystal seed and tube beads. Total length is approximately 32.5 inches (82 cm) and can be adjusted through the three clasps. Made with beige wax cord (vegan friendly).
Agate is an excellent stone for rebalancing and harmonising body, mind and spirit.  It cleanses and stabilises the aura, eliminating and transforming negativity.  Agate enhances mental function, improving concentration, perception and analytical abilities.  It soothes and calms, healing inner anger or tension and creates a sense of security and safety.