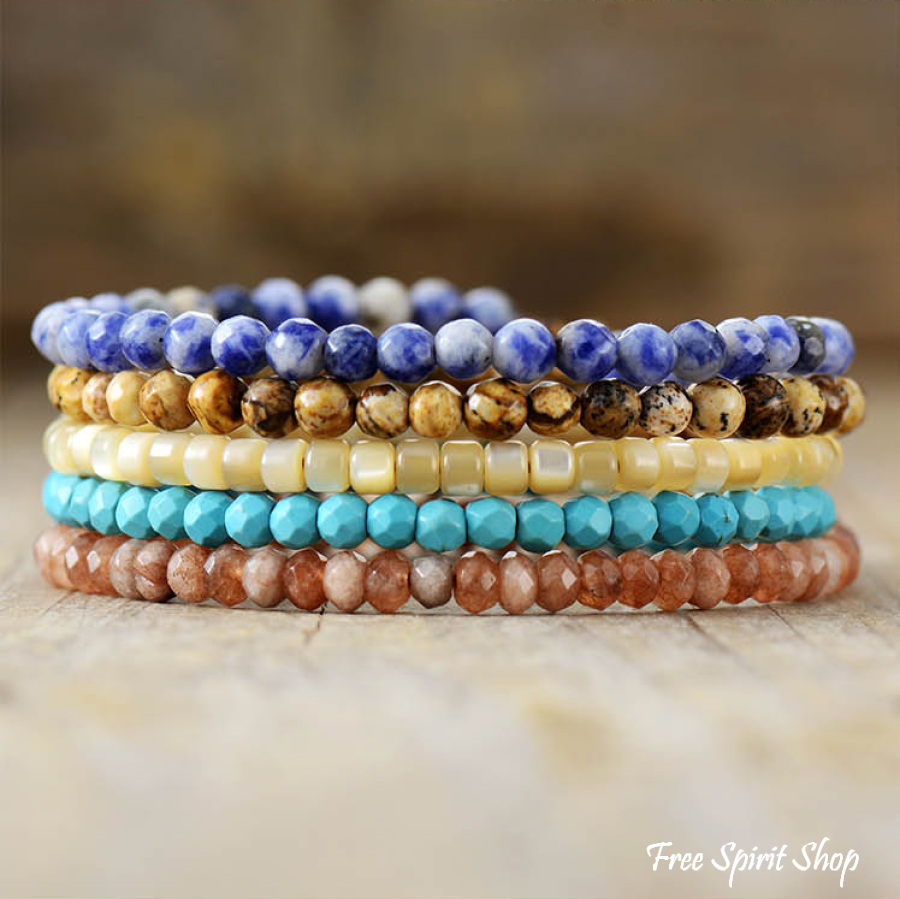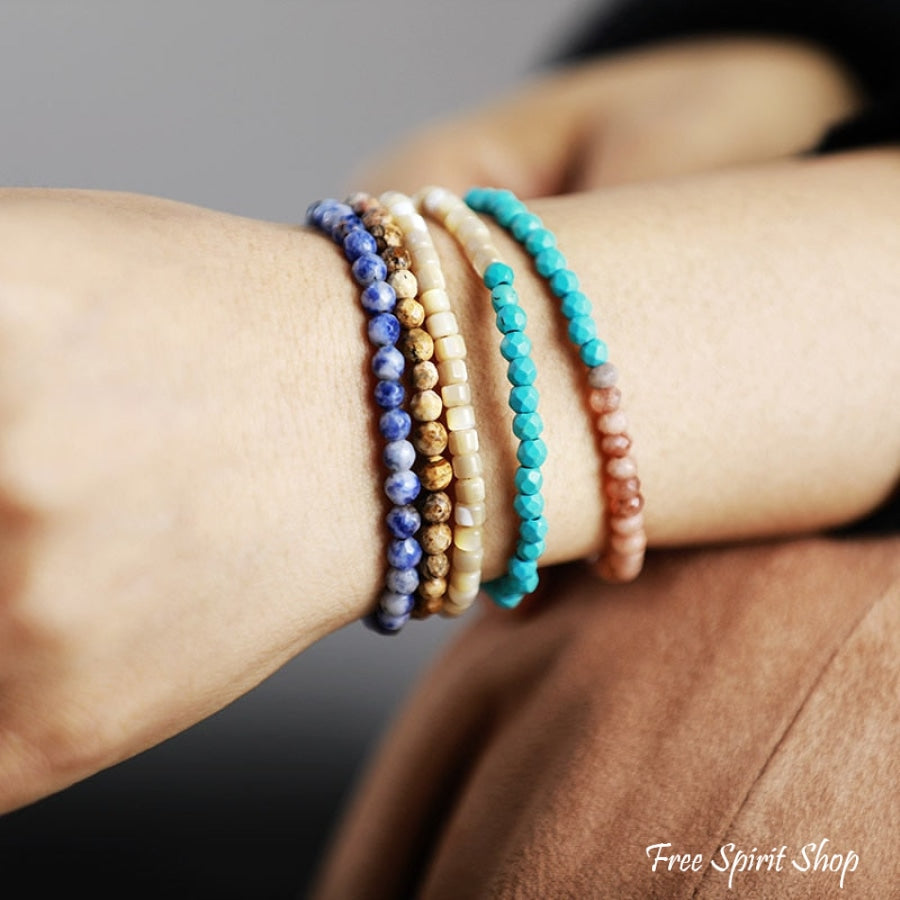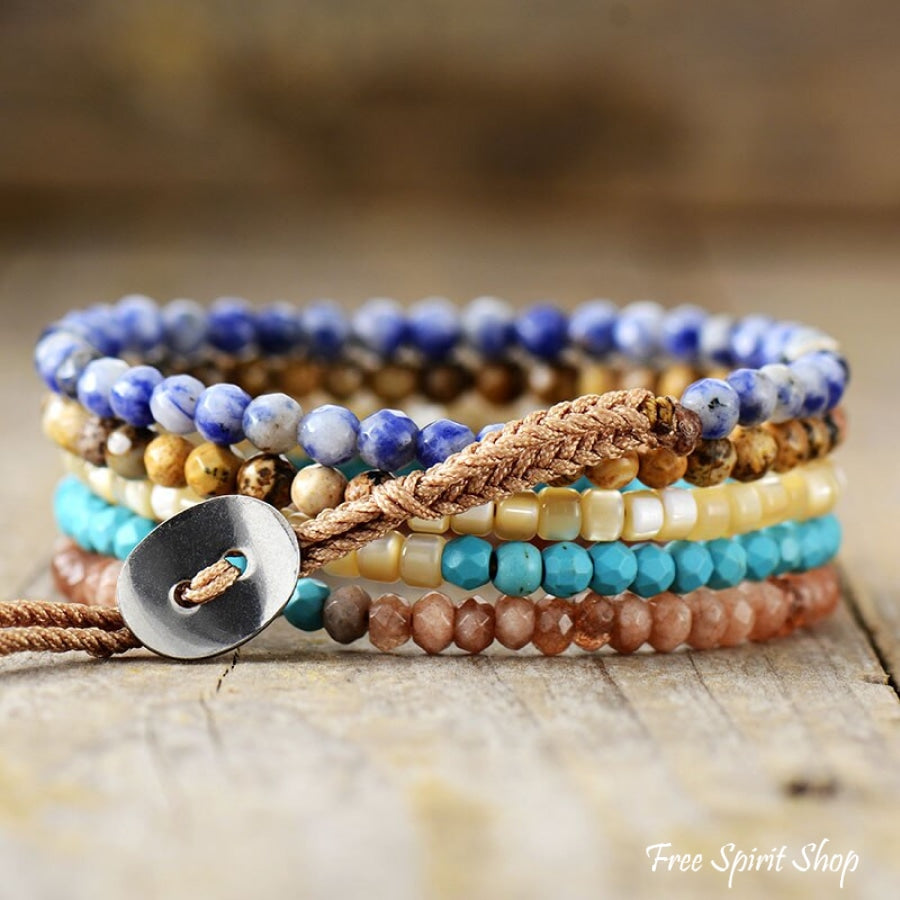 Sodalite Jasper Shell Strawberry Quartz 5 Layer Bead Bracelet
This beautiful 5 layer bead bracelet is handmade with Blue Sodalite, Picture Jasper, Seashell, Turquoise Howlite and Strawberry Quartz. It fits 6 - 8 inch wrists (15cm - 20cm) and the bracelet is adjustable to your wrist size. Vegan friendly.
Jasper is a very nourishing, warm and protective stone no matter what colour you find the jasper in - be it yellow, green, blue, purple or the deep earthy red. Jaspers are the nurturers, the healers and the spirit stones of courage and wisdom. They all carry a strong connection to the Earth's energy, making the jasper healing properties very beneficial for grounding, stability and strength.
Sodalite encourages rational thought, objectivity, truth and intuition, along with verbalisation of feelings. Sodalite brings emotional balance and calms panic attacks. It enhances self-esteem, self-acceptance and self-trust. Sodalite balances the metabolism, boosts the immune system and overcomes calcium deficiencies.
Quartz crystals are known as "master healing crystals," crystals that can be used to heal any condition that they are needed for. Because of their unique power to take on the energy of any situation, quartz crystals are one of the single most beneficial stones that you can introduce into your life for purposes of healing. Quartz crystals are said to stimulate the immune system and help with physical energy and resiliency in the face of sickness.