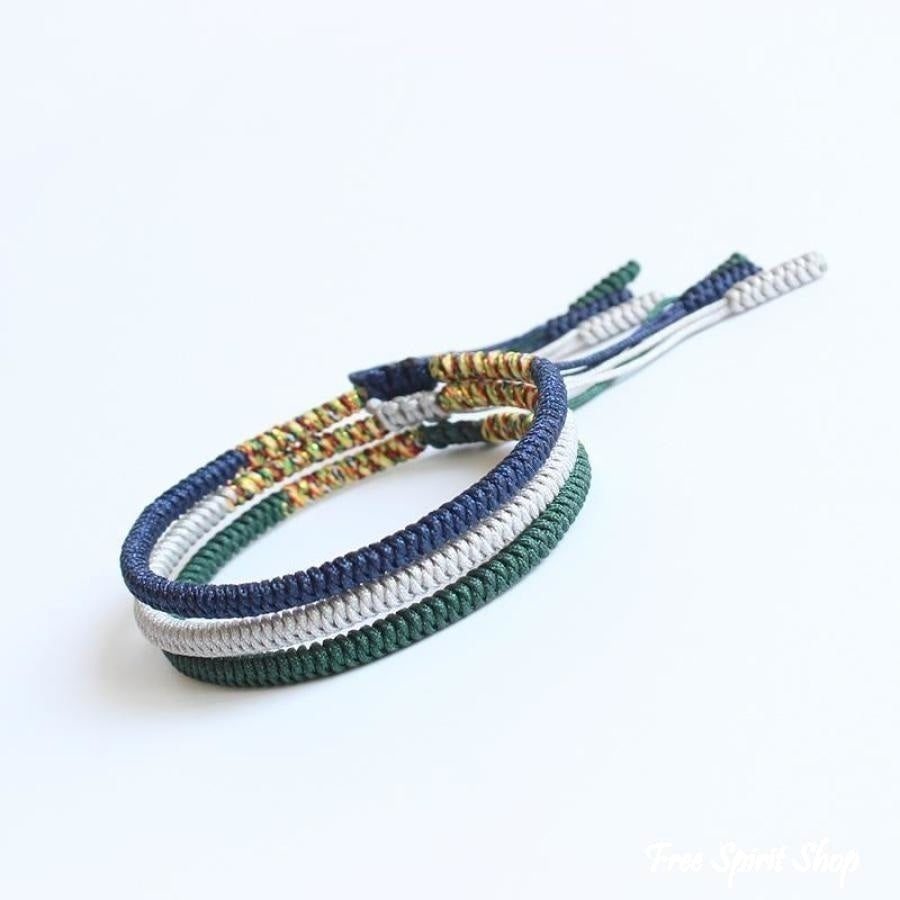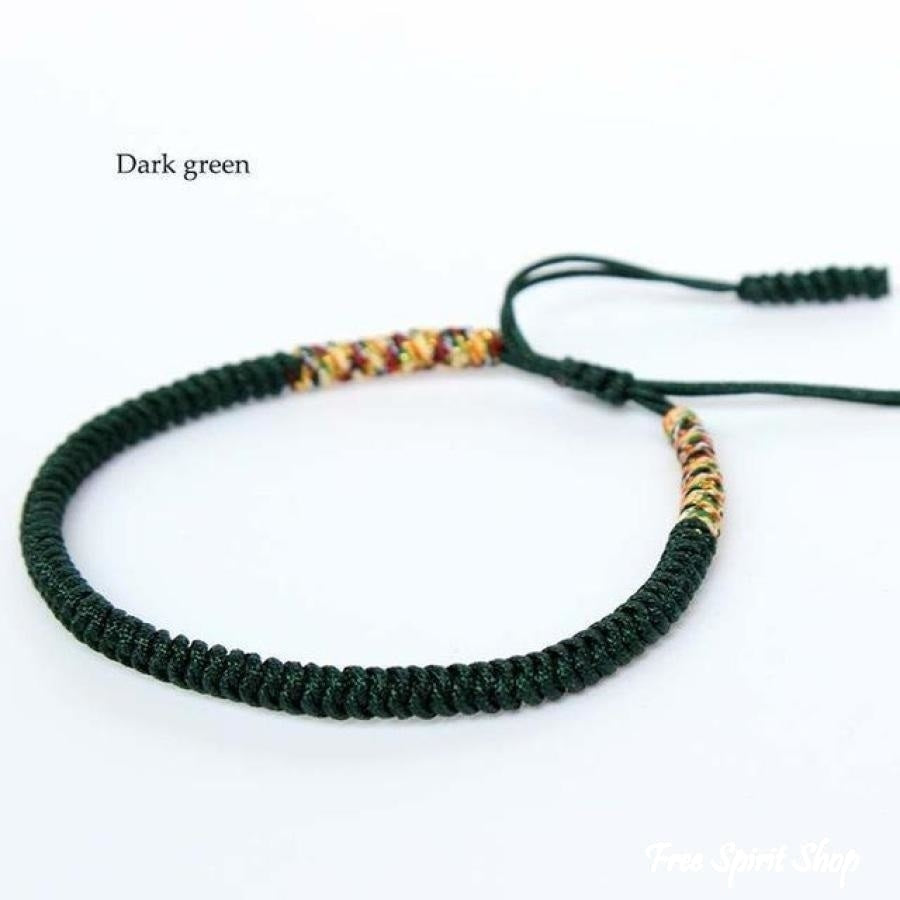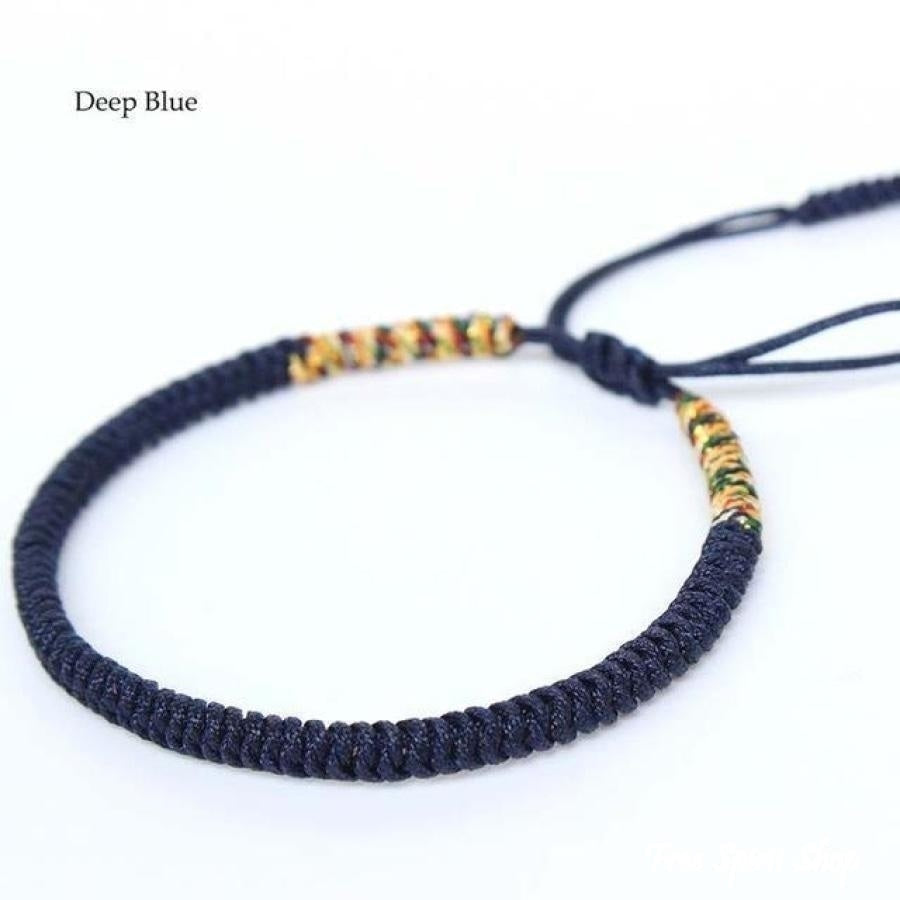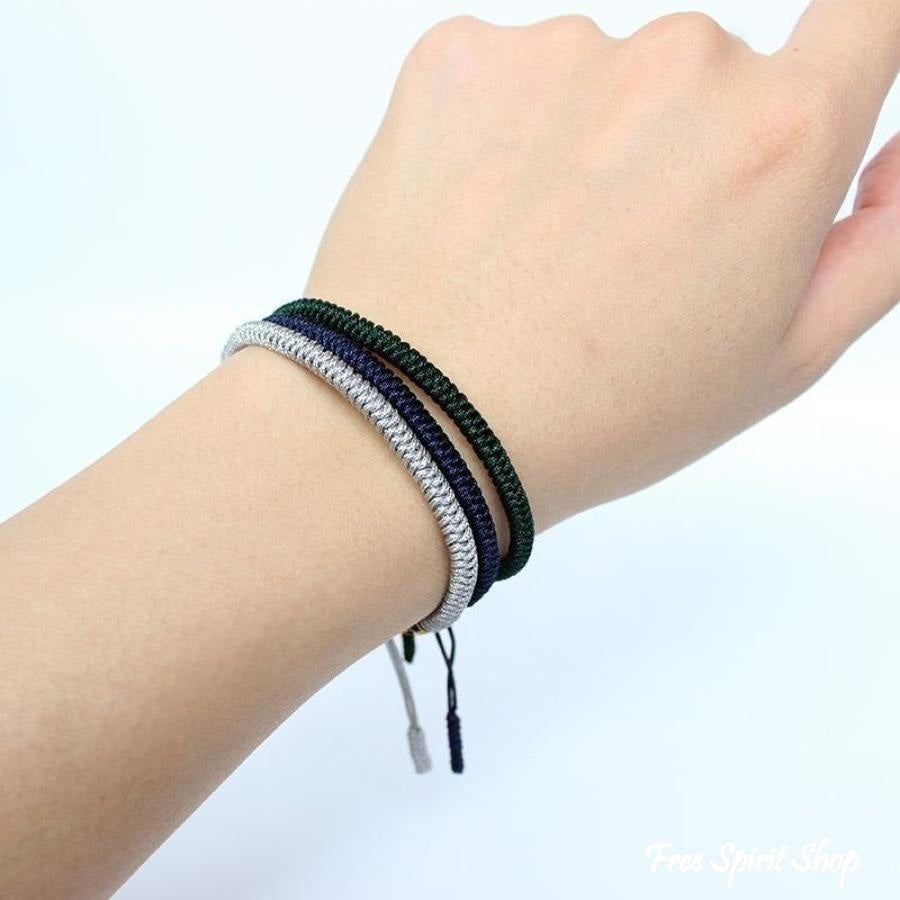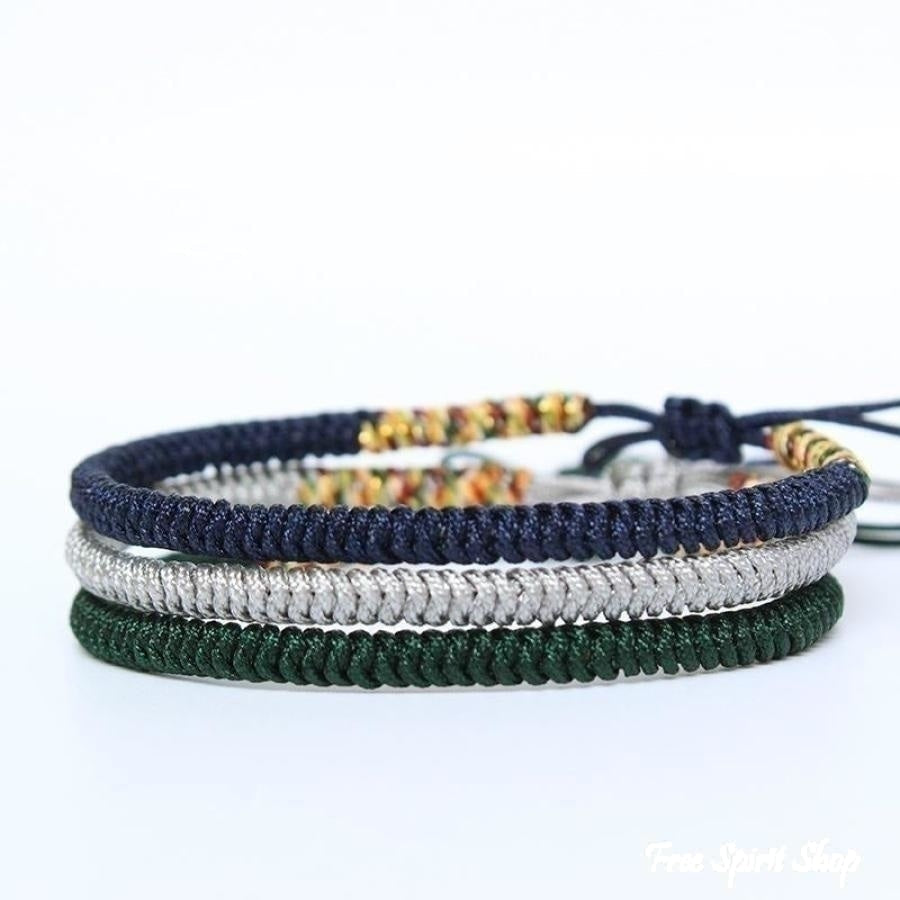 Tibetan Buddhist Handmade Blue Lucky Knots Bracelet
This splendid Buddhist Lucky Knots Bracelet is charged through Buddhist protective blessing ritual. This bracelet is handmade by Tibetan Buddhists who believe that saying the mantra (prayer), Om Mani Padme Hum, invokes the powerful benevolent attention and blessings of Chenrezig (the Bodhisattva of Compassion; or the embodiment of compassion). This mantra is dedicated to bring protection, love and compassion.
Each bracelet takes 30 to 50 minutes to tie. 
Did you know?
Blue is associated with purity and healing. Akshobhya is the Buddha of this color. Ears are the body part that is represented by the color blue. Air is the element that accompanies this color. It is believed, when meditating on this color, anger can be transformed into wisdom.
Green is the color of balance and harmony. Amoghasiddhi is the Buddha of the color green. The head is the body part that is associated with this color. Green represents nature. Meditate on this color to transform jealousy into the wisdom of accomplishment.