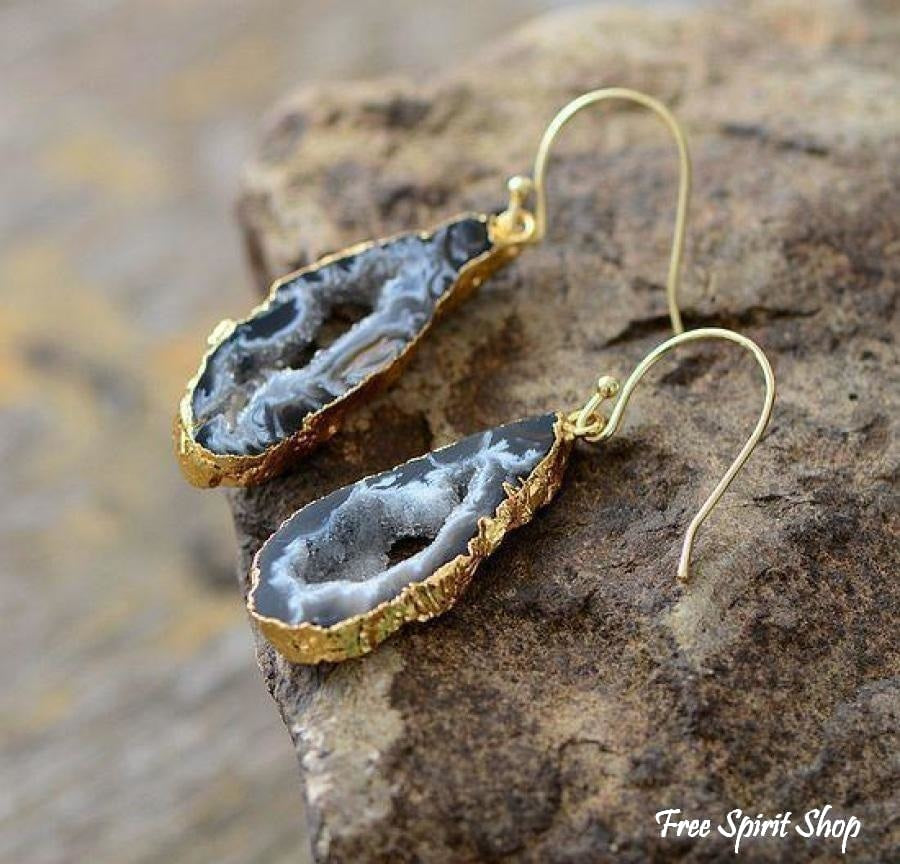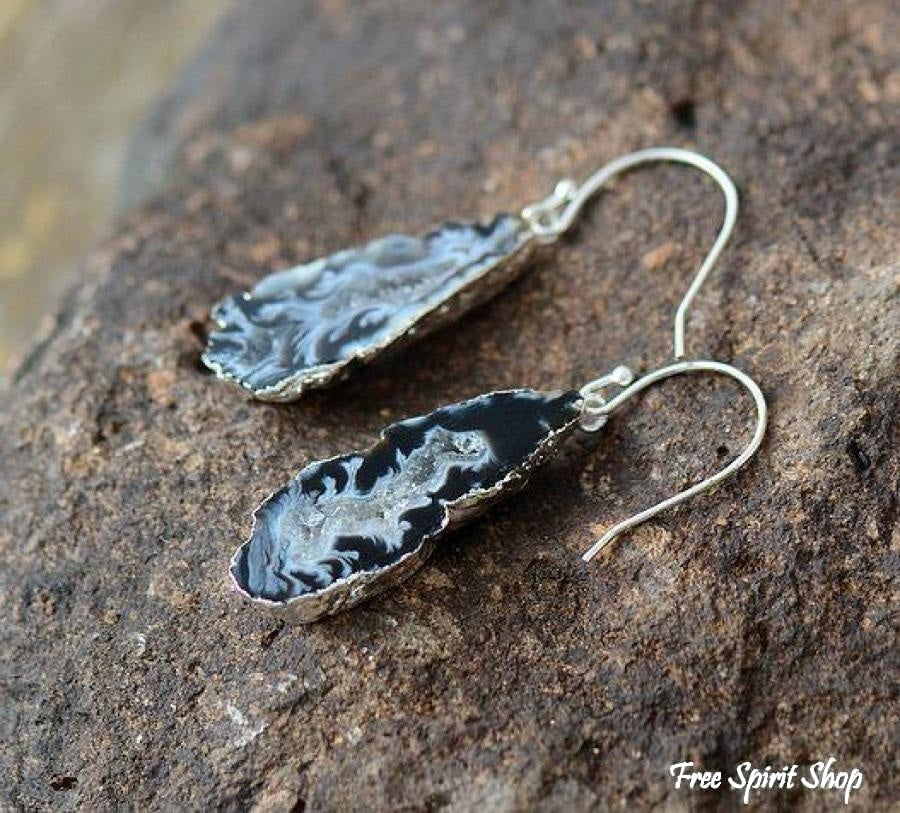 Natural Jasper Druzy Stone Earrings - Gold or Silver
Color:
Picasso Jasper - Gold Colour
These wonderful trendy earrings are carefully handmade with natural Jasper Druzy. Length is about 5 cm. 
Did you know? 
Druzy crystals have been used to induce creativity and relaxation, as well as to help with emotional problems. The healing properties of Druzy crystals are basically the same as the gem material they are made of. They are great for promoting natural healing on the physical, mental, and spiritual levels. Wearing Druzy gemstones is believed to promote relaxation and stress relief. People use it to connect more easily with their own inherent healing powers. Druzy Quartz is also thought to help the immune and reproductive systems.
Due to the fact that these earrings are fully handmade with genuine natural stone, the design and colour of the stones can vary from the picture ; it is what makes them unique, just like you!