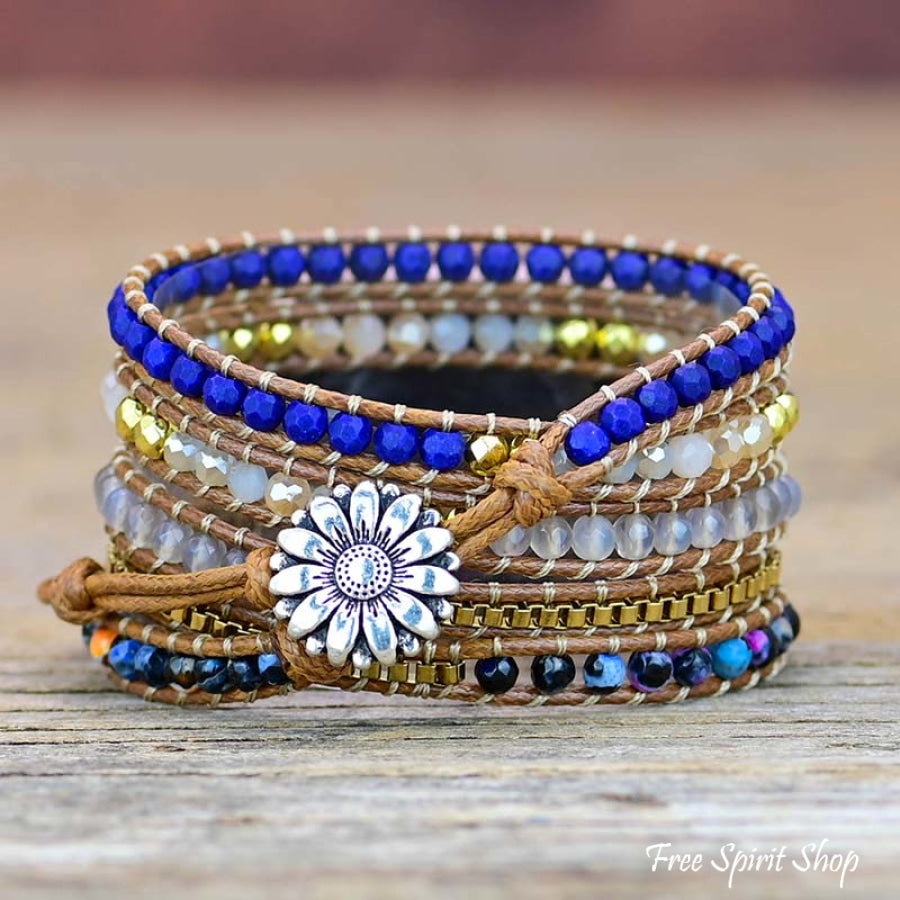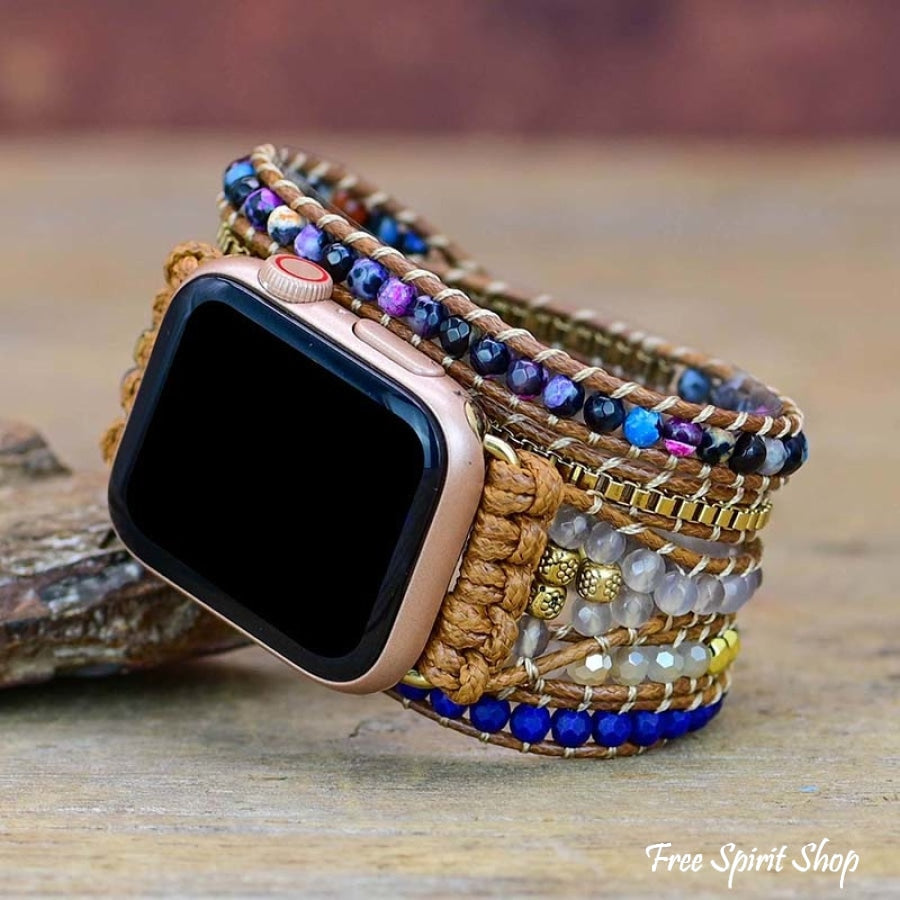 Vibrant Blue Apple Watch Band
Watch face size:
38-41mm watch face
Wrist size:
Small: 5.5-6.3 inch wrist
This stunning Apple watch band is handmade with natural stpne beads and mixed beads. Three sizes available: small, medium, large and each size is adjustable.  This smartwatch band is compatible with 38mm - 49mm Apple Watch face. Vegan friendly!