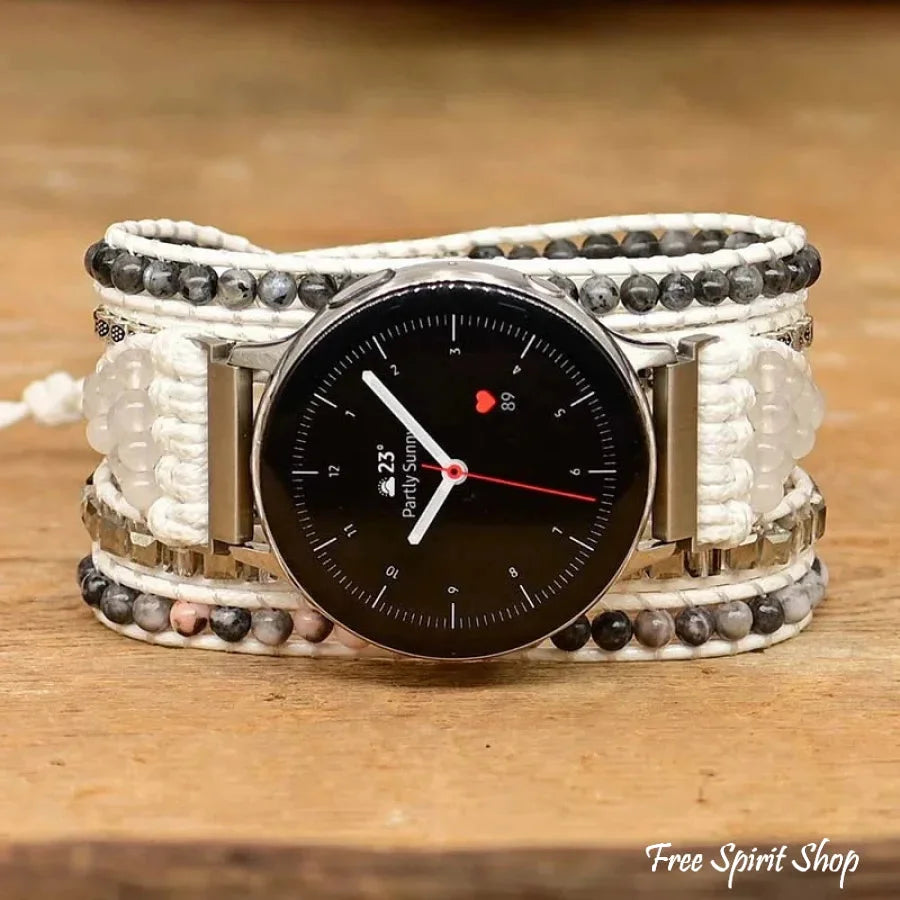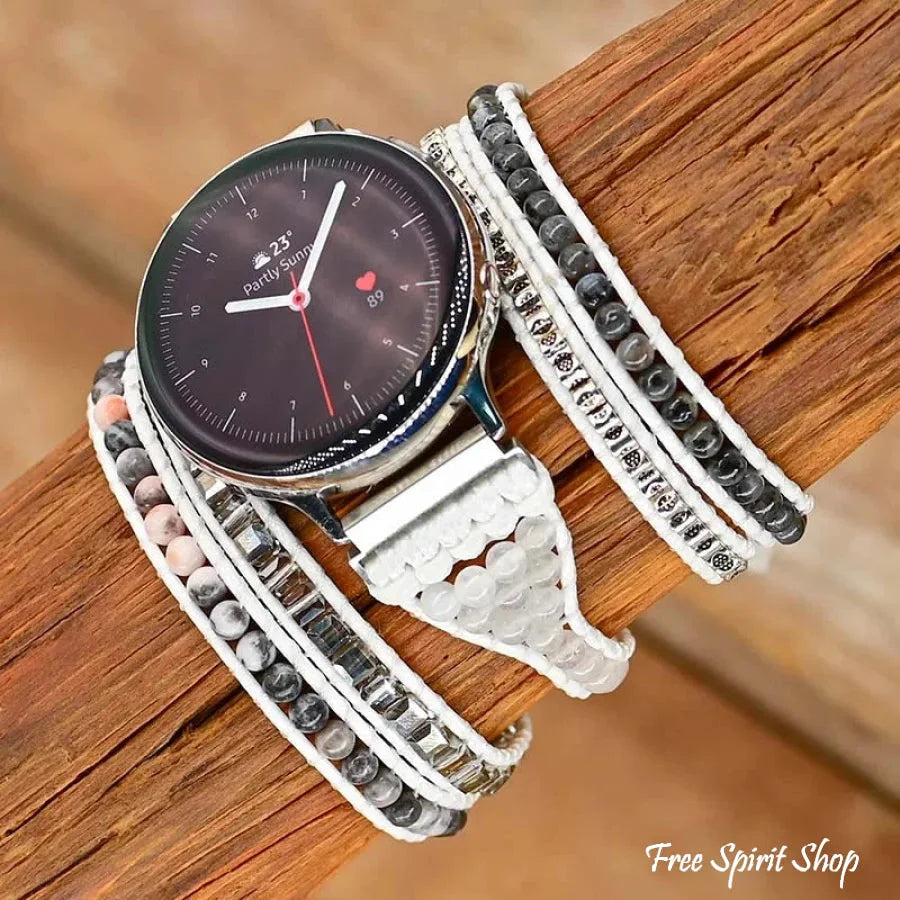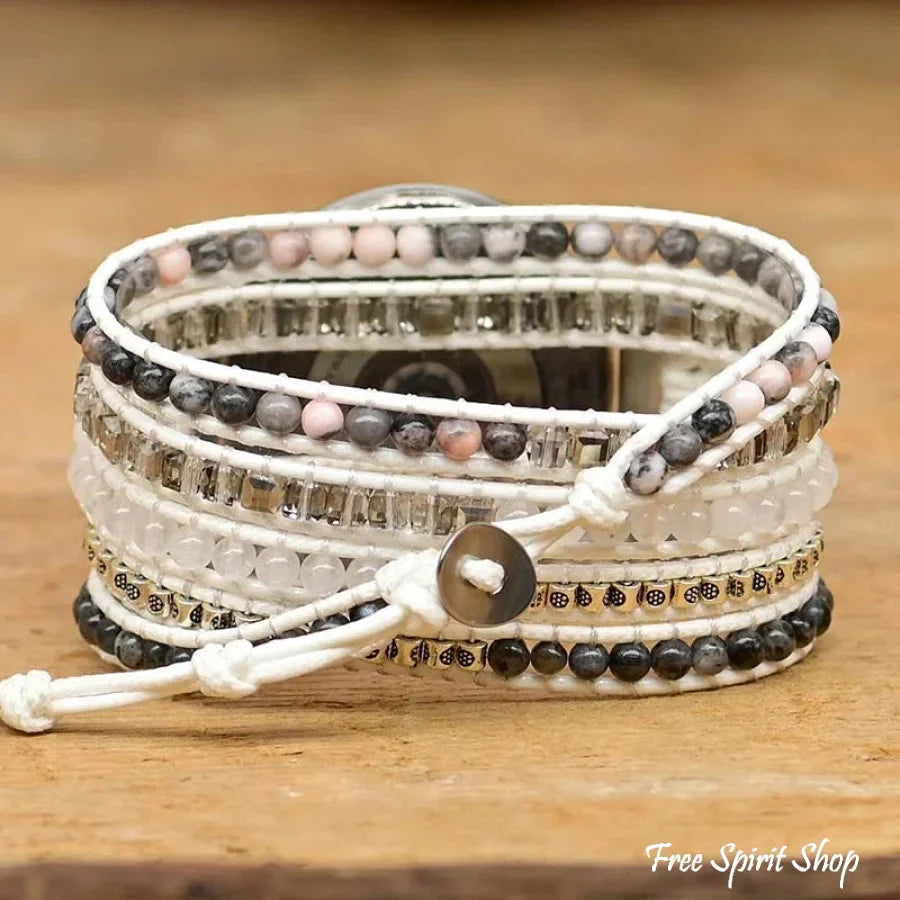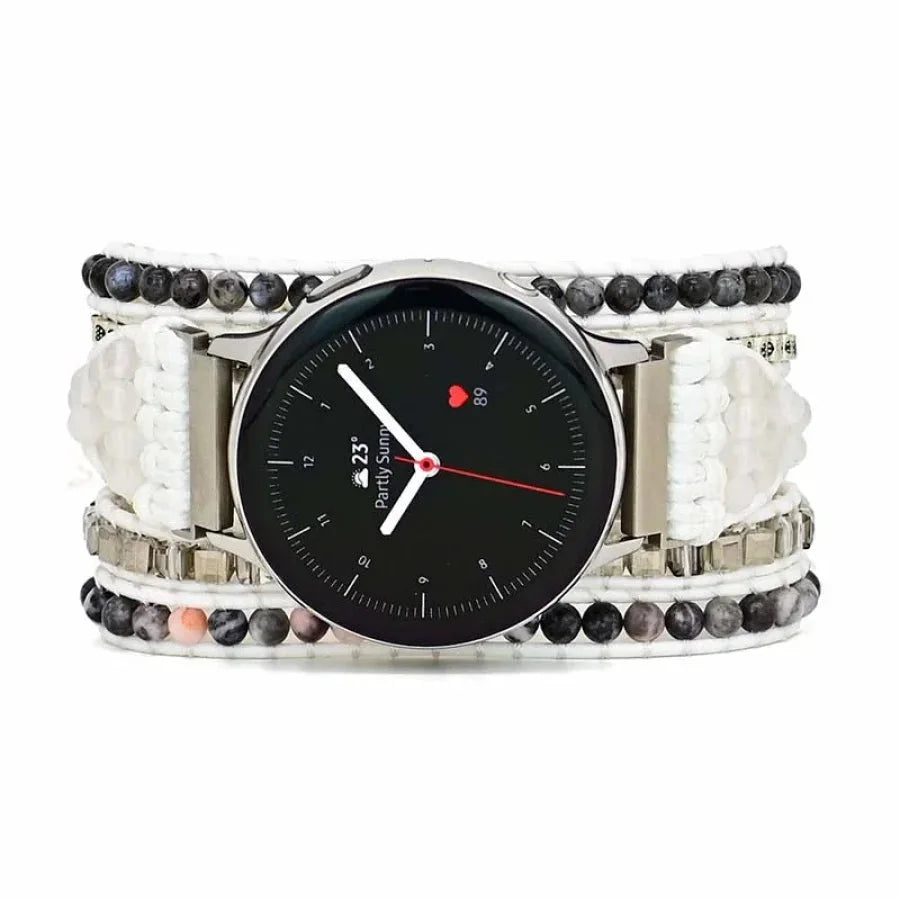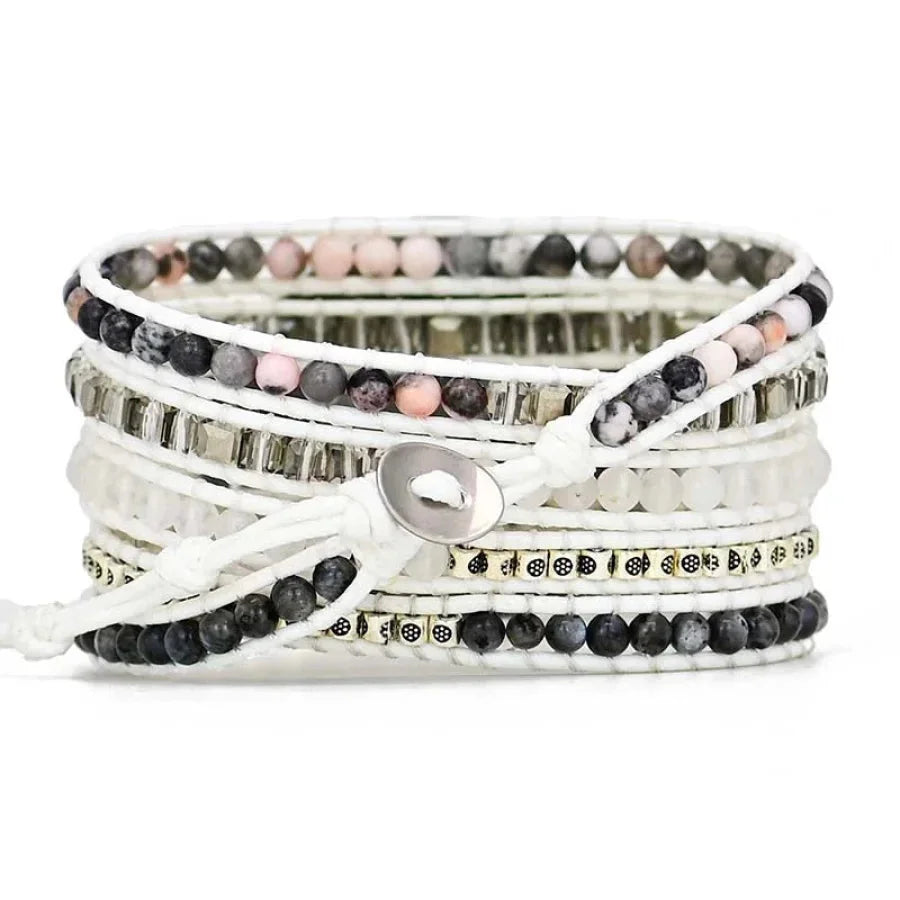 White Google Pixel Watch Band With Natural Labradorite & Rhodonite Beads
Wrist size:
Medium: 6.3-7.2 inch wrist
This splendid white watch band is now available for Google Pixel. It is beautifully handmade with Labradorite and Rhodonite beads. Upgrade your Google Pixel watch with this one of a kind Google Pixel watch strap. Three sizes available: small, medium, large and each size is adjustable. Vegan friendly!